Went to Tom's yesterday for a retune, thinking the intake may have been cracked while doing the original tune. Well apparently it wasn't, so we decided to play around with the tune some more and here's what we found........
Original 305whp dyno
332whp 20psi on 93 octane..... NO detonation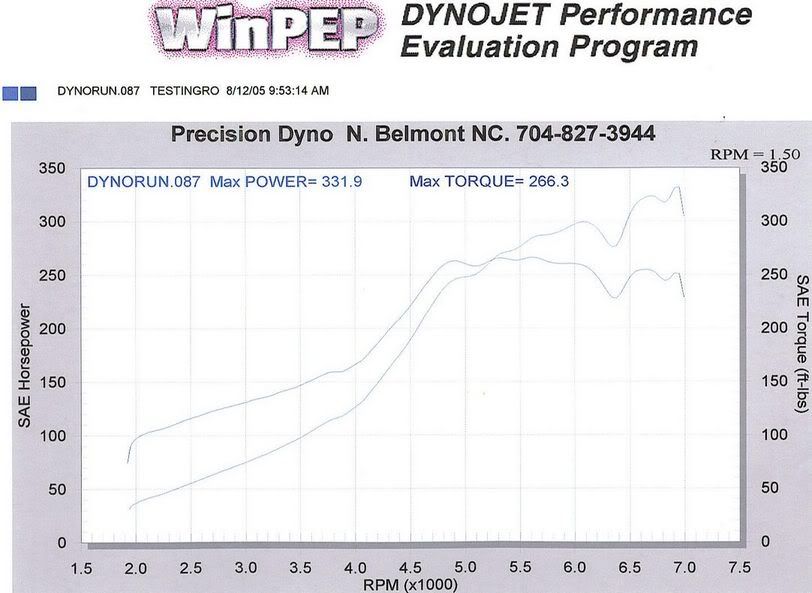 This is the tune I decided to use..... 329whp 19psi on 93 octane No detonation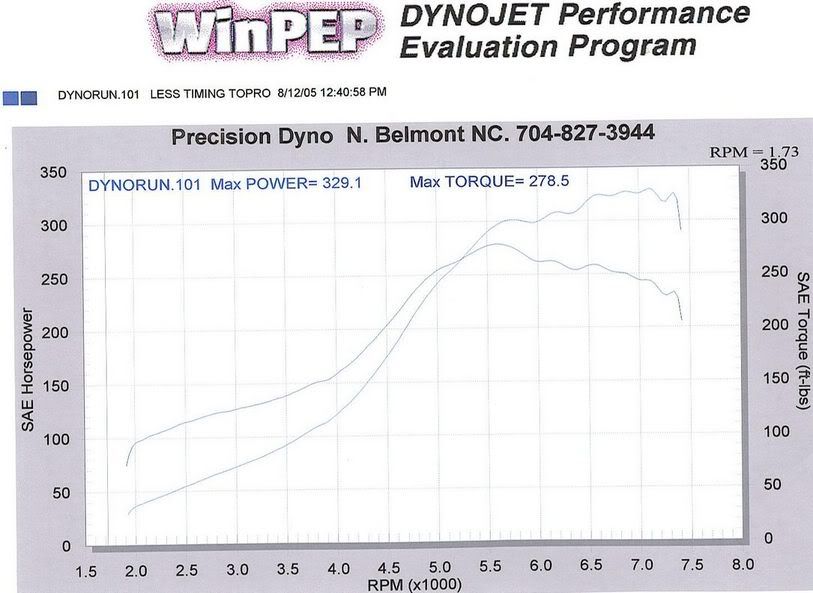 Out on the road we did see deto on the J&S, one light came on then went back out at WOT around 7k. This thing runs like a wild animal
We were going for 350whp but at 22psi the J&S came on and showed 2 lights so we decided it was best to lower the boost back down and play with the timing. You may notice on the first 2 runs there was a dip around 6-6.5k rpm's we don't know why but it was on the EVERY run in the EXACT same place, added a couple degree's timing to it and it went away..... beats me why.
All I can say is Tom is DA MAN when it comes to doing turbo tuning
Before anyone says anything about the one light on the J&S, I have a snowperformance stage 2 meth injection kit ordered and we're gonna try a little something different with it
So, you like it??