At cold start the car is smoking little oil but it is increasing and have oil in the piping.
I am thinking in rebuild my turbo or buy a new turbo as a first option.
I have poor specs about my turbo, is a T3 apparently turbonetics brand
(aparently because i do not know if it is a mix of some turbos),
48 A/R, oil cooled, 4 Bolt exhaust side, the core is attached to the compressor plate.
I would want to know what is my best choice of turbo that i need
with no modifications to my tuning (I have a Diablo Chipmaster Revolution),
i mean if i can buy a turbo with specs similars (wich ones? =( ) like my old
turbo or maybe do a minimum upgrade without sacrificing my actual tuning.
Pictures:
Compressor is identical to this: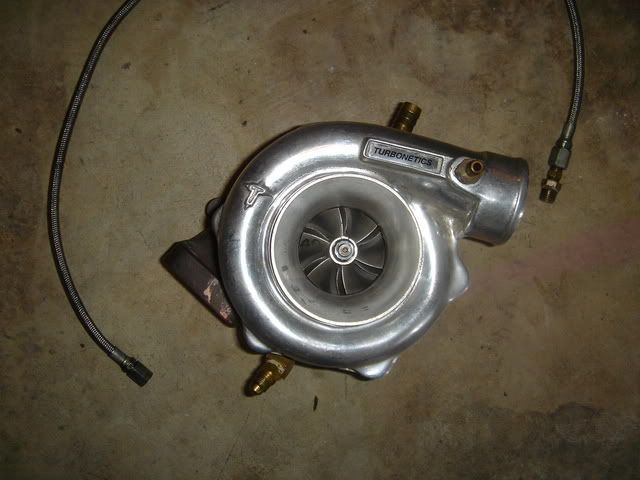 Core/Plate:
Thank you guys