i hated my .63ar 50 trim. it was way to laggy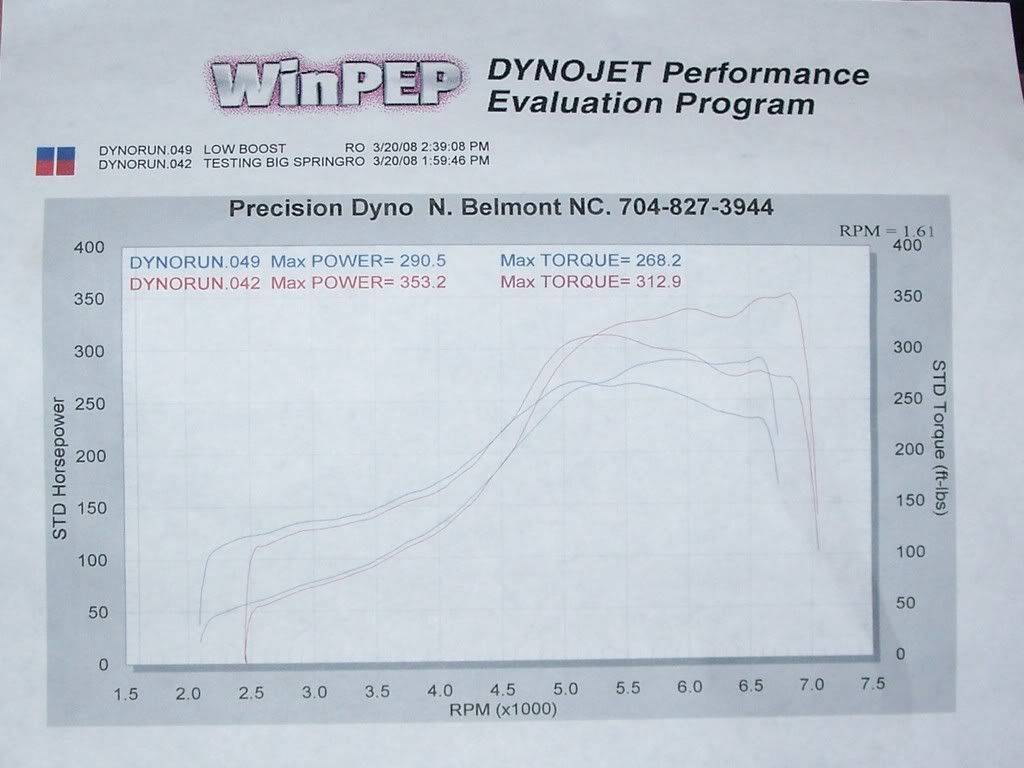 i would like to see the s256 or s258 used b/c every one else is scared of it or getting away from garrett. i believe precision is a good cheap alternative to. even though the s256 is "only" 1200 bucks.
for the fuel system i had no luck with the stock tank just like tom said. its a pain to use with less than 1/2 tank and impossible with 1/4. once i put a fuel cell in the car ran perfectly from full to slap empty. i am seriously considering building a cell for the focus that can be placed under the car. but i wont be doing that till i have the kits finished.
for the bov the one you have will not prevent you from making power but if you want a big fancy one get you the new tial 50mm
the wg will need to be a 44 vband for my kit besides that it doesnt matter to me what brand. either a precision 46 or a tial 44. the precision is less expensive though.
you could always get you a smaller turbo and spray it up to 600whp lol