Got some fittings in yesterday that I needed, hopefully it's all of them!
The stainless one is for a coolant hose, the rest are all for the distribution of the coolant lines.
The junction I made will run along side the block by the coil pack and allow the use of the oil temp and pressure sensors to be easily accessible!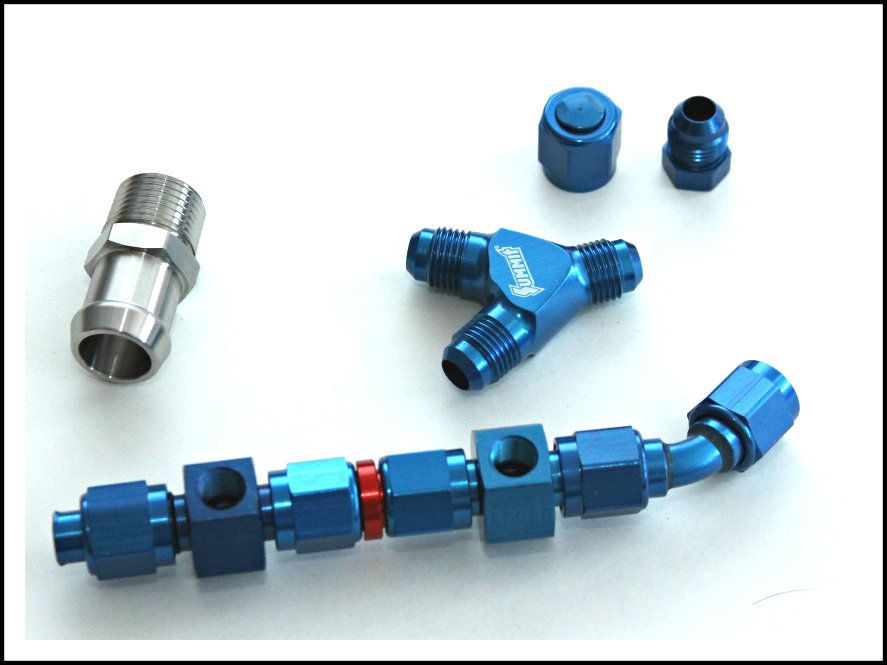 ....and I looked up how the temp sensor is...it's too deep and you can't use those standard 1/8" sensor fittings for the temp senders. Lame.
So what I will do is disconnect the union in the middle from the -6an to -6an, connect that to: -6an female / 1/8" male >> 1/8" inner thread 3" inner through-frame adapter >> 1/8" sensor sender.
That'll take care of this ish and the sender will have the clearance in there for a proper reading haha.
Here is that piece: