Got a little more done and some kinks worked out.
Had to order MORE -an fittings cuz I can't get all the crap together. Like $300 worth of them total in last 3 week's I've bought. fml lol.
Anyways, some pics:
The fuel rail with Massive Speed gauge, breather with 150* fitting for clearance, etc.
Radiator hose -16an feed hose. Thought I measured right. I did not (radiator isn't bolted on bottom and moved). Hose is about .5-1" too long. Have to take off half of it and redo one side.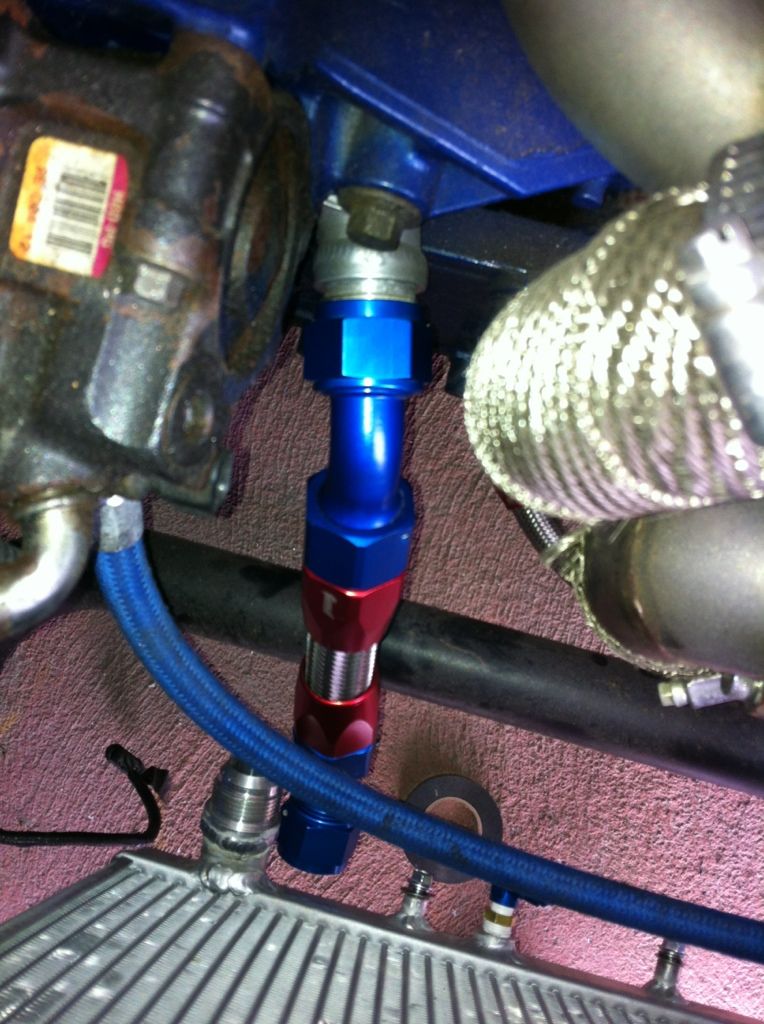 Top view of engine...had to take off oil feed to add restrictor in, add new teflon tape to 1/8" port on head. Also to trim the line about 10" cuz it's wayyyy too long and looks stupid.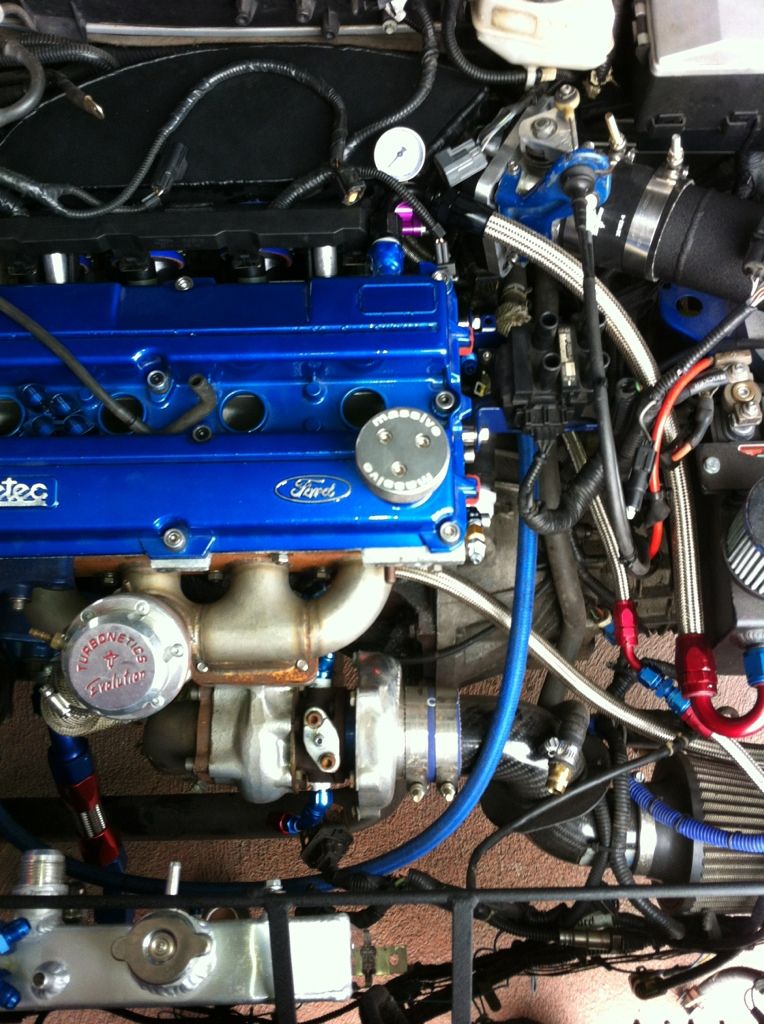 Turbo coolant lines installed. 5/8" NPT thread is what my T3 super 60 has. I had gotten Banjo bolts in 3/8" NPT, but way too short. Couldn't find banjo in 5/8", so went this way instead. Goes to -6an lines.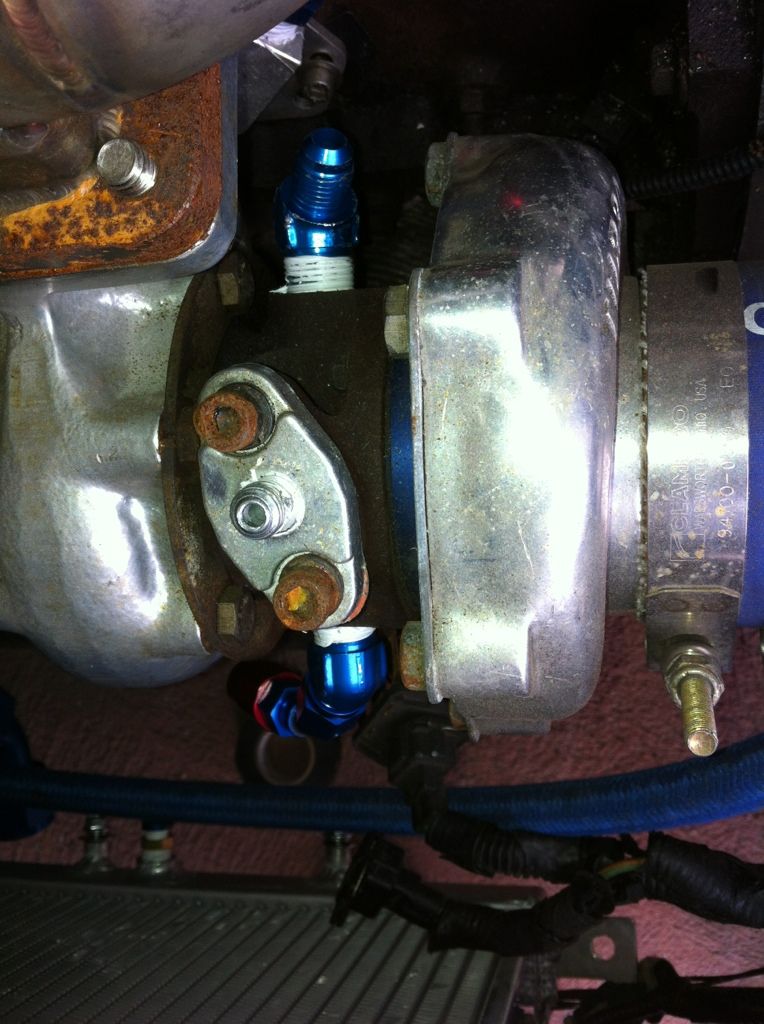 Spacers for the coil pack. Allows the use of the other oil port under the coil. Going to run oil temp + pressure sensors from here. It'll be very easy to switch sensors as the sensors will be right along side the head.
Top view. Installed lower radiator support. Also bolted on the latch. It was a bitch to hack up and modify the underneath to allow my -6an power steering lines to clear.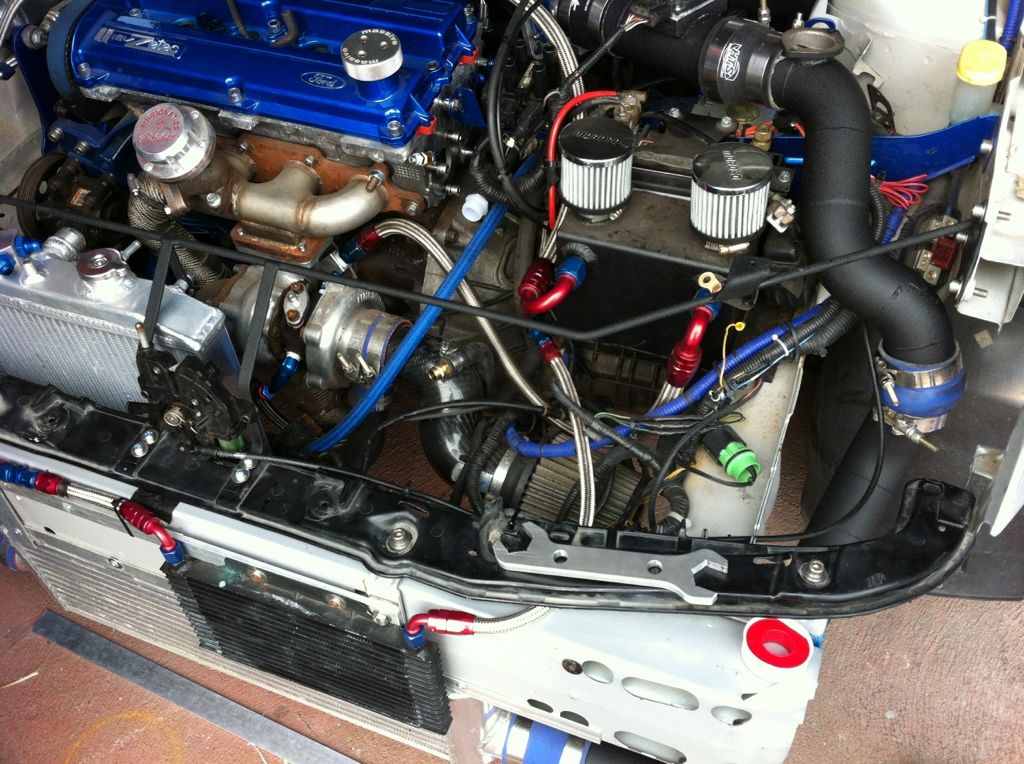 Top view by radiator area. Had to remove fluidyne radiator to replace with another that is larger and uses -10an lines for the oil cooler. The -6an was too small for oil lines. Making my own brackets for this.