Got the Eboost2 installed and wired up. this is how i have the vac lines to the solenoid hooked up.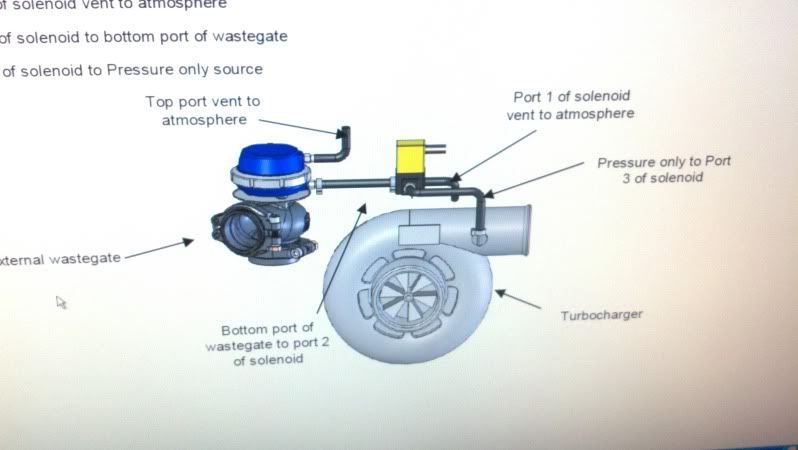 Port 1 vents to atmosphere
Port 2 goes to the bottom port of the WG
Port 3 goes to a boost pressure source which is my vac manifold block. This is also where i get my signal to the controller itself.
I set everything to zero which should get me gate pressure which was @12 psi on the old setup with xs manual boost controller all the way closed. I hit @16 psi while out testing it so i'm not sure what's going on. Next i will run it with no controller installed to see what my actual gate pressure is.
So anyone else out there using the Eboost2 have any input?