Well I am planning on boosting my svt swapped zx3. I thought I would share with you guys and ill provide prices on everything I have purchased so far. Obviously it will be ongoing as I am not done yet and still need a few things. I am trying to accomplish this as cheap as possible while still having a quality build.
The turbo:
A T3/T4 Garrett .57 trim compressor, .60 A/R, .63 hotside
-Made boost but smoked, needs seals $55 shipped to my door, rebuild is $85 with a 360 deg. thrust washer/bearing. $65 having it rebalanced, when all is said and done ill have ~$200 in the turbo.
http:/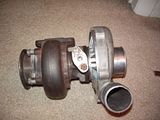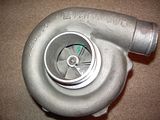 Manifold:
A cheap home made job, a simple log made of 1.5" steel.
-Got it in a trade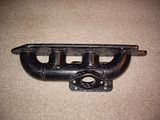 BOV
A turbonetics raptor
-Got in same trade as the manifold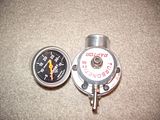 Fuel Injectors
-Siemens Deka 60# with 4K mi. on them $75 shipped to my door
Diablosport Mafia
-Used for a month until the motor blew, $60 shipped to my door
Diablosport Predator
-Bought brand new online for $279 shipped.
Oil pressure gauge
-Autometer sport-comp digital. came from the trade with the mani and bov.
I believe thats all I have so far.
Things still needed:
BAP
J&S (most expensive)
Wideband
Wastegate
Intercooler
Piping
Down pipe and eventually 3" exhaust
Oil feed and drain lines.
Tuning
Let me know if I am forgetting anything.
Total so far is $641
I traded a NOS kit that I got for a ebay header and a home made o2 cheater and a stock dogbone mount with poly inserts for a honda turbo kit. I sold everything but the Manifold(for a zetec), the BOV, the oil pressure gauge and some oil lines and fittings.
I will update as more things are purchased and I get closer until it is finished.
Thanks for looking,
Brandon