Some of you know me on here. I had a ton of problems about a year or so ago installing a used turbo kit. Got it up and running and then last fall I tried to push the engine a bit further and the engine decided that it didnt want to. I started to notice smoking on warm starts. Checked compression and it was like 50 psi lower in piston 4. I lowered boost and made it through winter and still is running now.
How she sits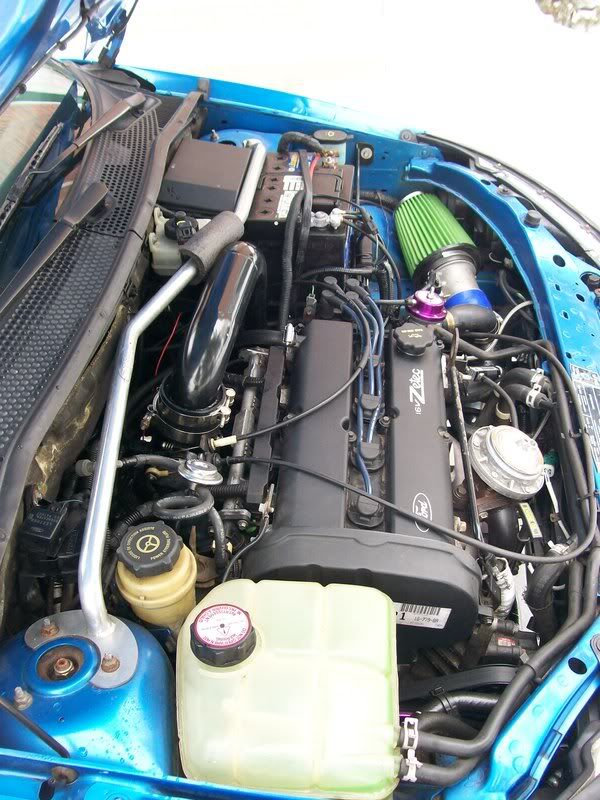 I figured Id like to fix up the car this year with taxes soo.... My plans are
-build an engine so I can push ~280-300whp eventually
-new manifold to replace mine b/c it keeps cracking everytime I get it fixed.
-new wastegate because my valve is bent on it.
-probably redo some of the IC piping n such.
A few weeks ago I purchased a svt engine sans the head for $200. Figured SVT internals + std zetec head = golden. Was advised to just put in new rings and bearings. Found out it had more wrong with it than I thought. Pistons had hit the head. When I pulled them out today I found that 3 of the 4 are toast. 1 had part of the piston by the rings fall out when i pulled it. Two others are cracked in the same area. Also found metal shavings in the oil pan and turned out the rod bearings on piston 1 and 4 were shot as well (hence the shavings). Now comes the even stranger news. They are not oem pistons that I pulled.
Engine partly tore down.
Different Piston tops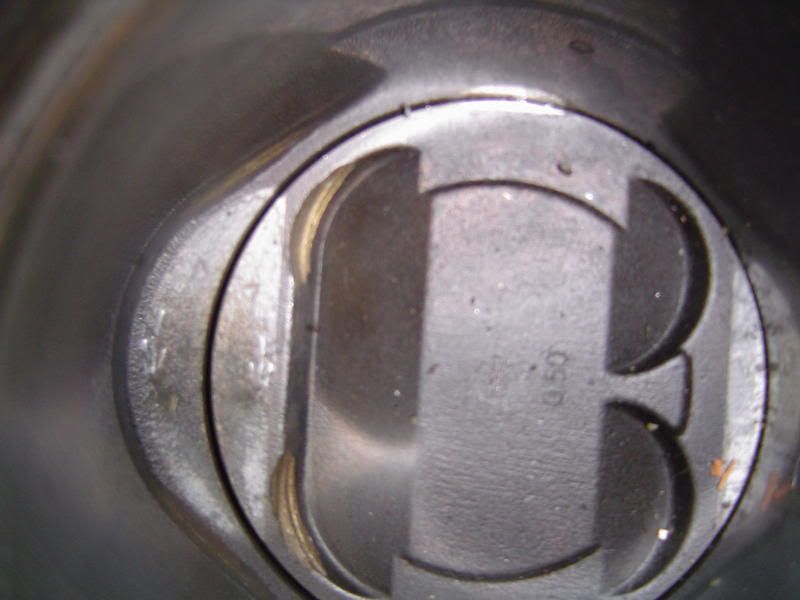 Different Piston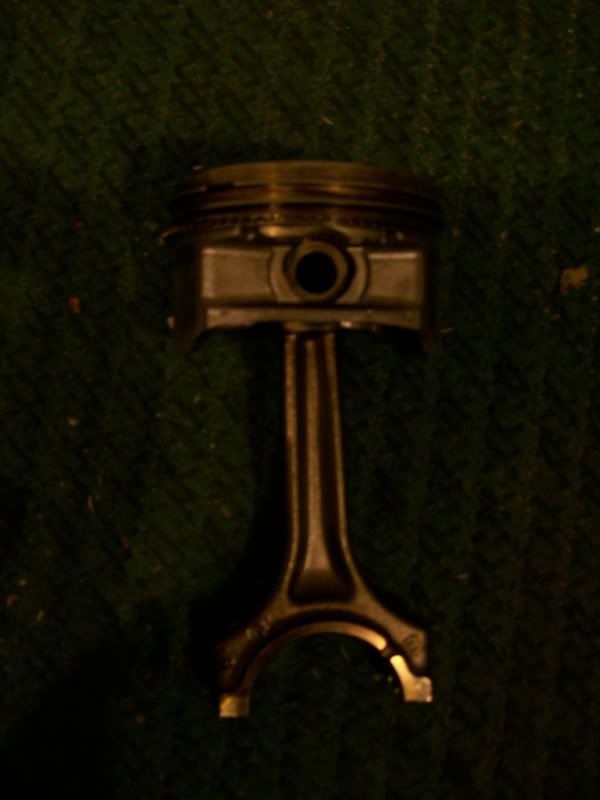 Piston Carnage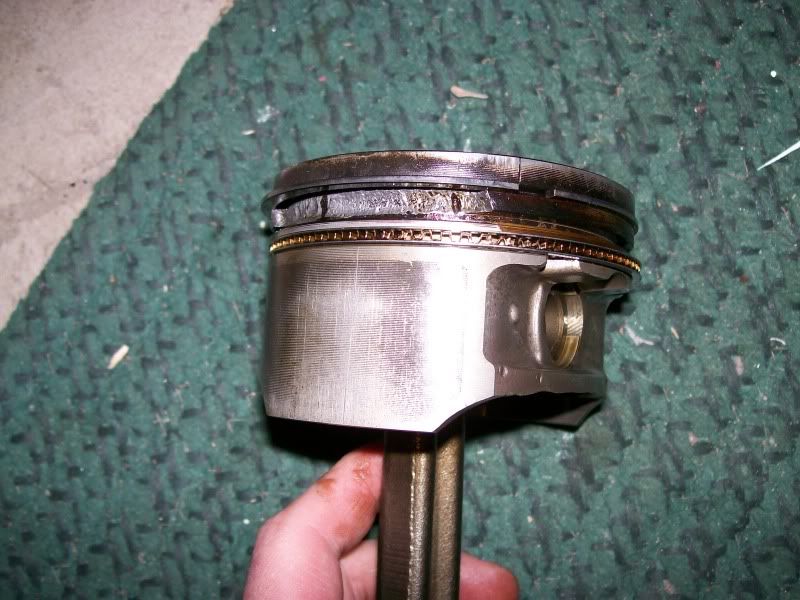 Oil pan Carnage
Tom said that Ford pulled a bunch of svt engines and rebuilt them. I think that is what i have but they have 050 stamped on the pistons so i assume they are .050 over bored. Is this a safe bore to still boost on? Also curious if anyone knows where I can get pistons this size. If worse comes to worse I might dump the block and start over with lower mileage engine with hopefully no bore issues, but then id be talking all new internals and down $200. Im trying to keep this as affordable as possible and since im not shooting for crazy whp i was hoping to keep cost down with svt internals.