lots of work today.
tranny sitting on what will be the cross member. tucked all the way in, perfect clearance on the pan now.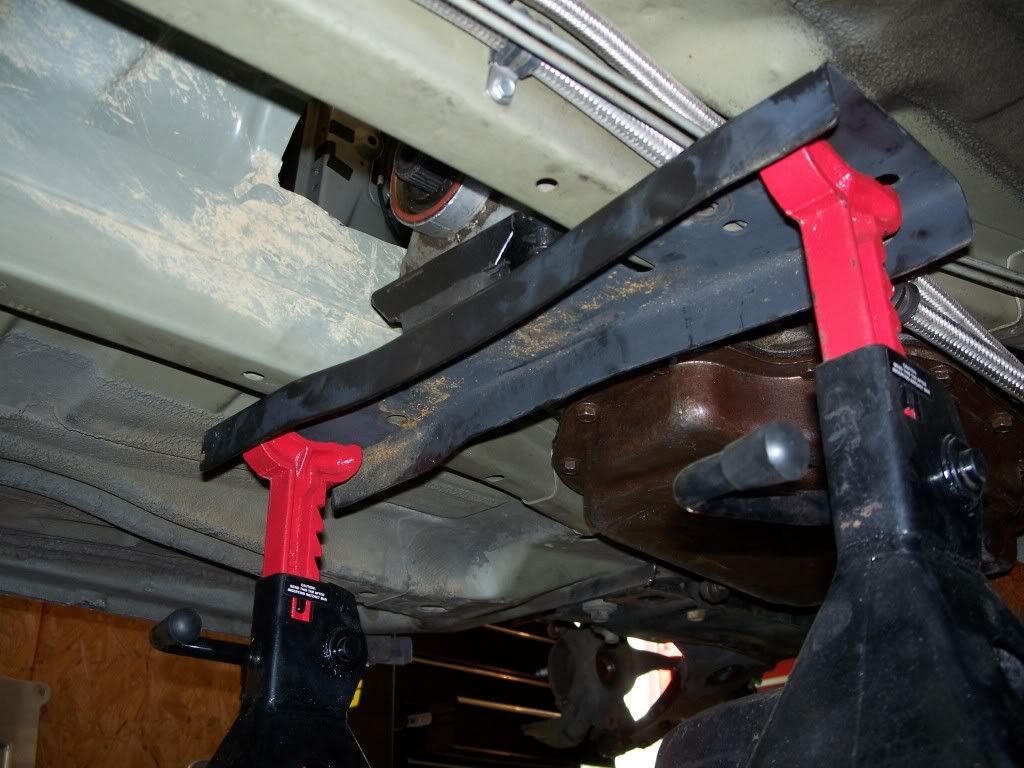 i had to cut a lot out of the bracing the subframe bolts to in order for the shift linkage to fit. i will be bracing it up after ever thing is ready.
engine/tranny is as far back as they will go using stock master cylinder.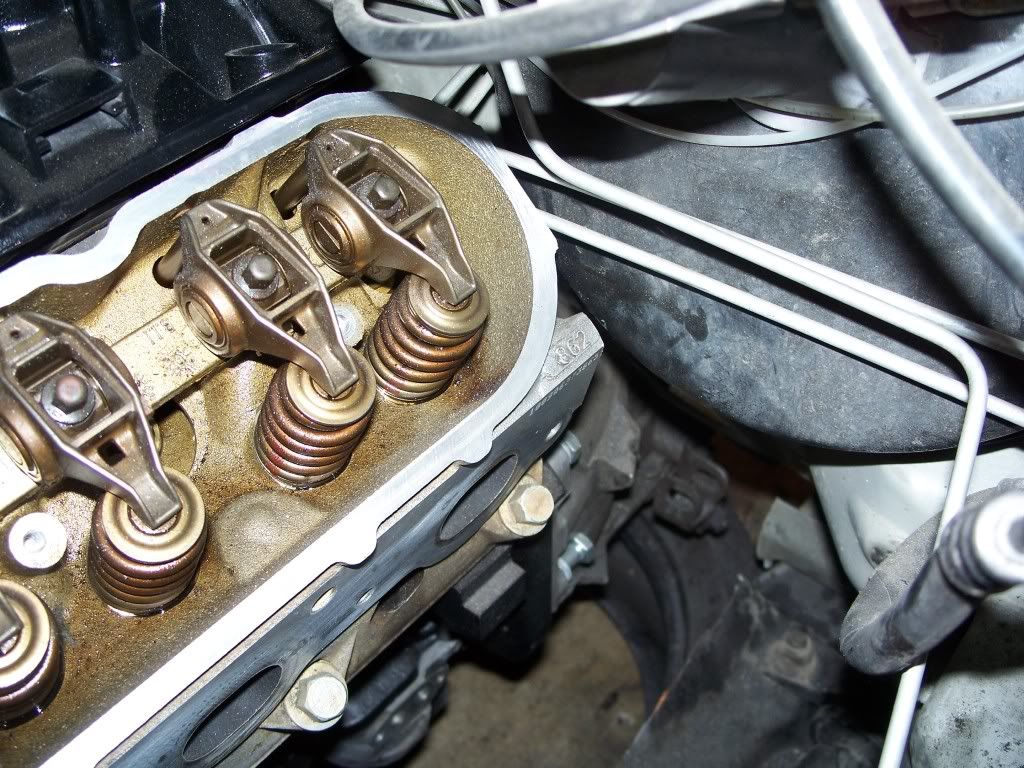 had to cut a lot more out of the floor to get the tranny to be tucked up the way i want. still need to do some more trimming just for a little more clearance as you can see.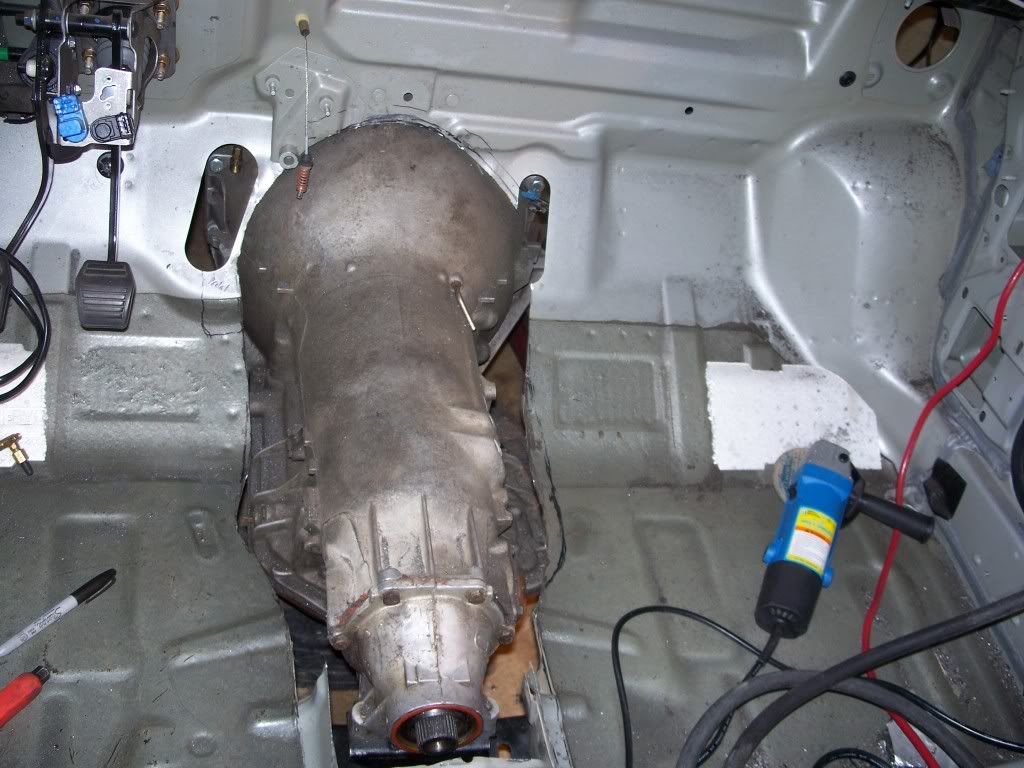 just to show how far the oil pan is below the subframe. stock focus oil pan is 1" below not including exhaust being under it. 1.5" isnt bad at all.
pic from the side to show the pan clearances.
this is how the turbo will be. exhaust will cross over in front of the motor between the radiator. there will be a pie cut bend right after the taper and it will exit on passenger side with 8" resonator.
i will have to cut the radiator support some for the ic piping.