got me a new daily driver. 1993 Ford Festiva, efi, 5 speed.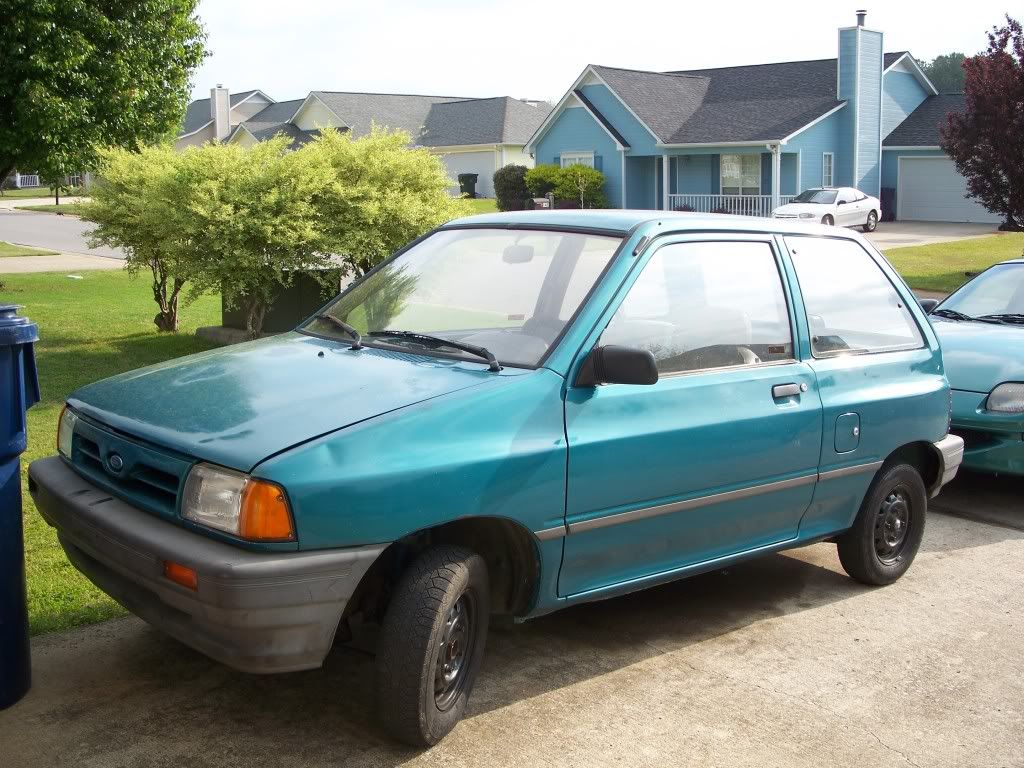 engine was no good so i rebuilt it... cost 130 total gaskets included.
pulled all the interior out and pressure washed it and stripped all insulation out.
shifter was horrible, when put in gear it would just return to neutral position. put a honda civic shifter in it with brash door bushings in the link.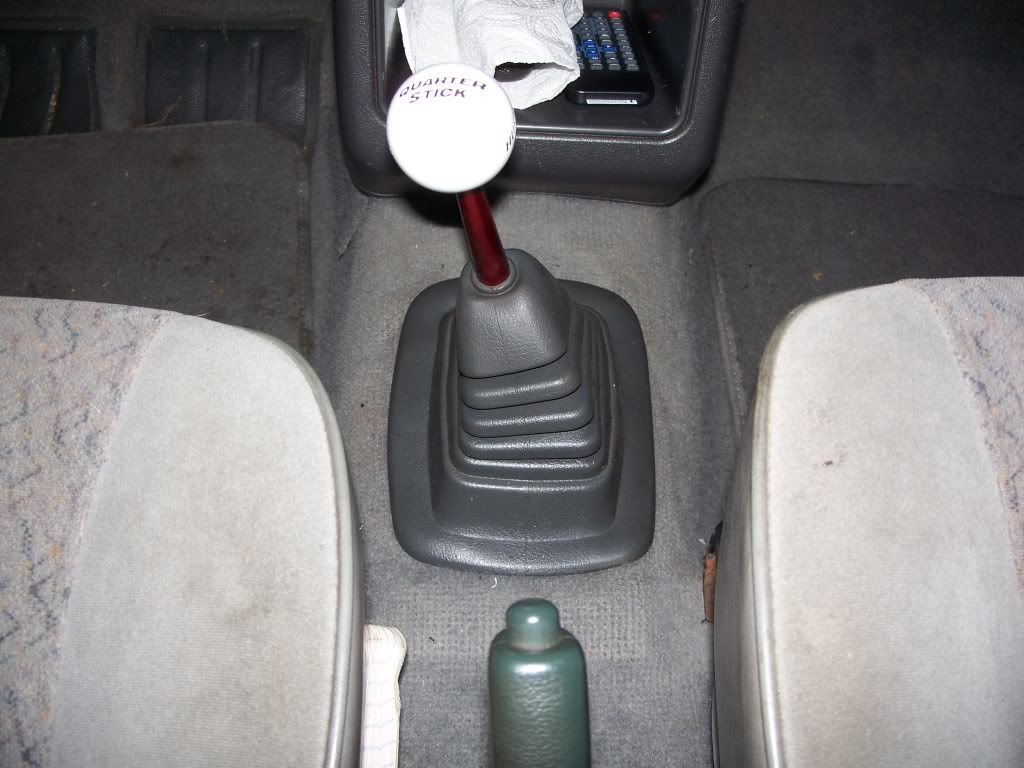 also new wheel bearings, 13's and tires, cv axles, removed rear seats, installed some escort front seats, brakes, ac, and civic drop springs. got about 15-1600 invested and get 52mpg.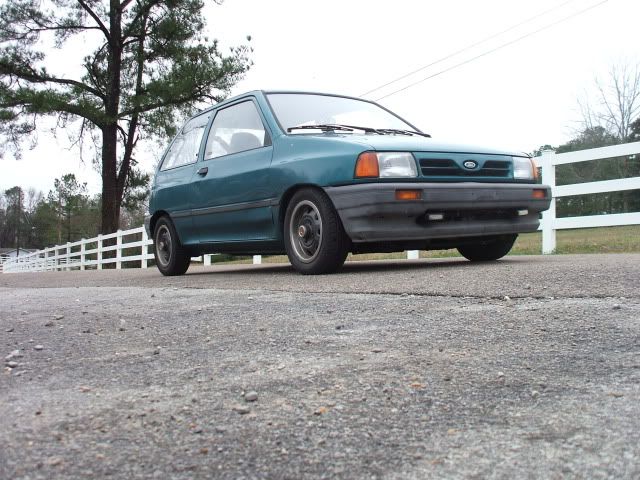 just thought i would share. cool little car. handles like crazy with civic springs on it.