Wow, I have to admit, everything you said is right on the money. You've really done your homework. I am impressed.
The only thing I would change is your choice of turbo. I would really start with an internally gated T3 based unit, not that IHI deal. I've deal with the IHI units for a long time on Turbo Coupes and such and they are just a waste of money and energy IMO.
Great choice on the MAF setup. The 05-up cartridge sensors are very blow through friendly. Mounted in a 3" tube, will be a nice clean setup, and you won't need to recirc the vented air if your bypass is before the MAF. Just make sure you've got a few inches af straight tube before and after the sensor for a cleaner signal. I did the 05-up in the blow through tube on my turbo SHO. I intergrated mine as part of the actual ducting. You can see it here pointing towards the strut tower: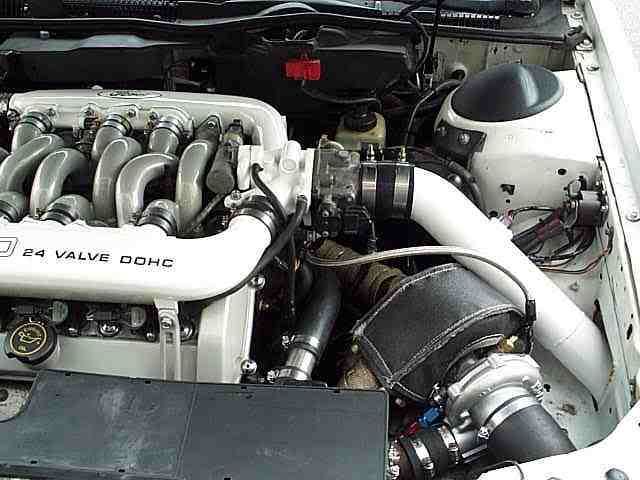 I still needed a MAFia for my setup, but you probably won't on the Focus. Either way, it can be added if needed.
Also, you don't need injector adapters, they make 60s with the EV1 connector on them. Get the Motortron ones, plug and play.
I will be watching your build to see how you progress with it. Good luck!