Ok guys, I'm finally getting into an aspect of tuning and performance that I have always wanted to for quite sometime now.
Just recently acquired my parts and need to pick up a few more things before I can do the install myself or let a professional tech do it that's been working on modified cars since he was an embryo...lol
Here's what I have waiting and I did a mock up to test the fit and get a good visual of how it's going to all flow together under the hood.
T-3 Super 60, Turbonetics Delta wastegate, dumptube, log mani, DP...
Another shot of the stuff from a top view...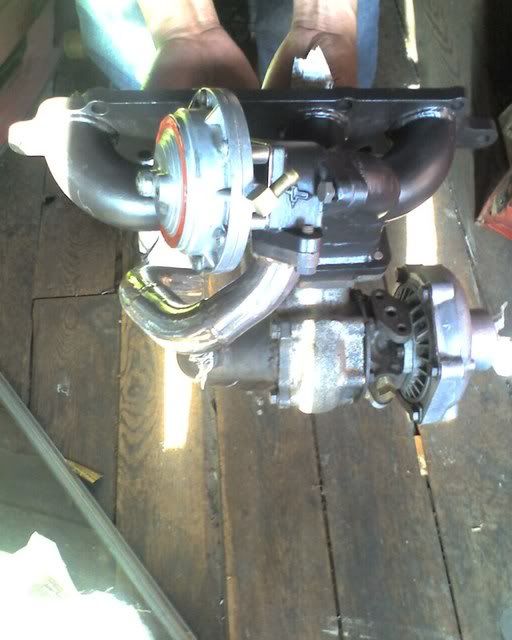 I still have to get a J&S Safeguard, boost gauge and a boost controller. The question is, What is more logical to have, a manual controller or an electronic one?
All tips, comments, and sarcasm welcomed with open arms.
Thanks guys.