Hello all,
Sorry if anyone is being anooyed by me making post, I just figured this is the correct forum to post my problems other than killing time in which the old post was just to say that I got street tuned.
Now,
I have an unusuall tapping sound in motor. Is it in the head, is it in the block, its hard to say. I took a hose and tried to hear, the noise is most pronounced right at oil filler cap. ITs also loud right under the UDP ( crank gear)
What Ive done so far:
> Checked oil level, was fine.
>Start the car up, let it reach operating tempuratures, I actually drove it around the block just fine. ( I didnt take a look at oil pressure while driving though)
> Then the "tapping" starts after it gets warm,
?The noise is at idle, The noise ONLY happens or is Loud @ 1500 RPMS, anything below, the noise goes away or at least you cannot hear it, anything past 1500 you cannot hear it.
>The car has a slight surge in idle(could be in tune) so the noise will come on and go away ( rpm activated)
>> I assumed it could be the water pump bearing, Took the serpentine belt off ,and still doesn the noise. I pushed the clutch in , still does the noise.
>> I pushed clutch in , noise still proceded.
>> oil pressure warmed up is about 22 ish psi @ 1100 rpm ( car kinda idles high)
>>Oil pressure @ 4,000 rpms is about 59 psi ( reved up in nuetral )
I doubt this has anything to do with it, but my fuel pressure gauge reads 70+ psi at idle, Yes SUPER HIGH, ill call my tuner!!
>> Oil is 5W-30 Royal Purple Fully synthetic
>> to eliminate anything in the drive belt area alternator, pulleys etc, I took the serpentine belt off and started the car, noise still is there.
> again I doubt its the problem, but im trying to give any possible detail, The starter is crapping out on me, makign weird noises, sometimes its grinds when I try to start the car.
>> I must also mention, I have Powders UDP, had it for a year now, The timing belt is kinda wore out, mainly because I tightened it too tight, and its riding on the outter edge of the gears, so I need to replace it soon.
>> The head is fully built, FR 1mm oversized valves, Crower srpings and retianers, P&P, fiddy gears, crower cam. Has been built for 2 years now.
**Update** drained oil no metal shavings
Heres a Video of the sound: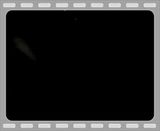 The only thing I failed to do when I built my motor was billet gears in the oil pump. However, I don't want to rip the pump out if its not the problem.
__________________