Ok, just got my car back with a new transmission not even a week ago.
Now it wont go into first or second (i can get it into second eventually, with alot of playing with the shifter).
Knowing nothing about transmissions or cables, I decided to take a look..
I found this: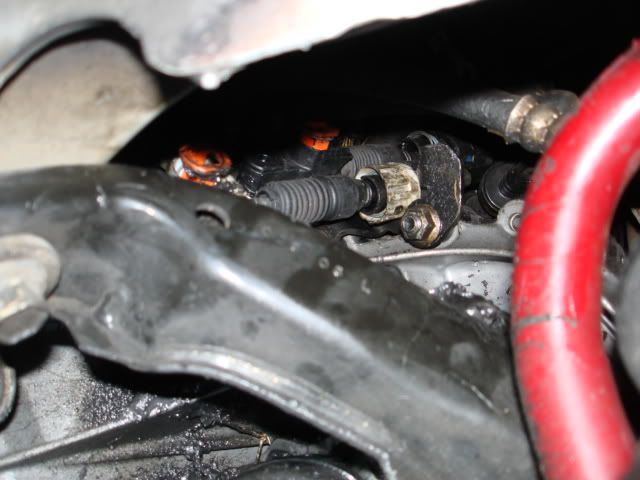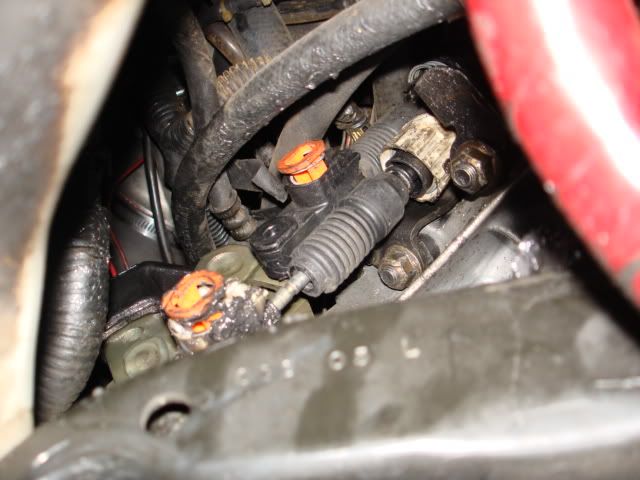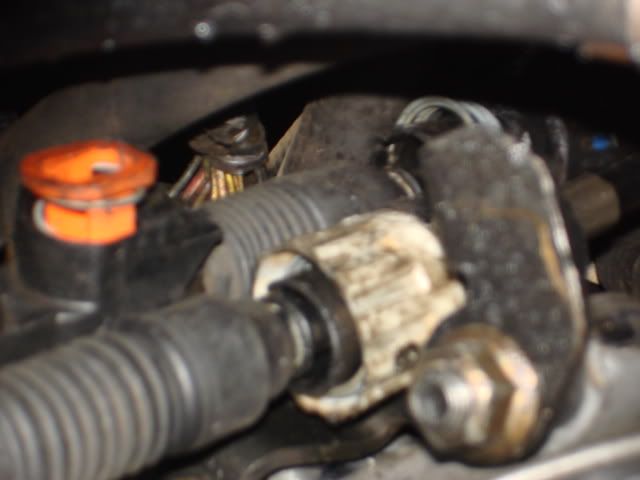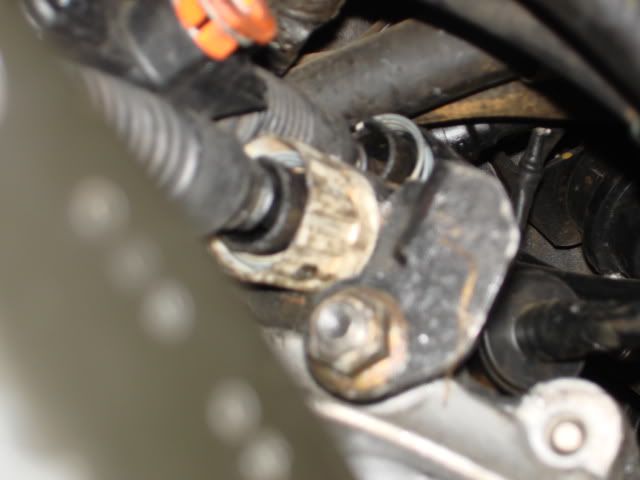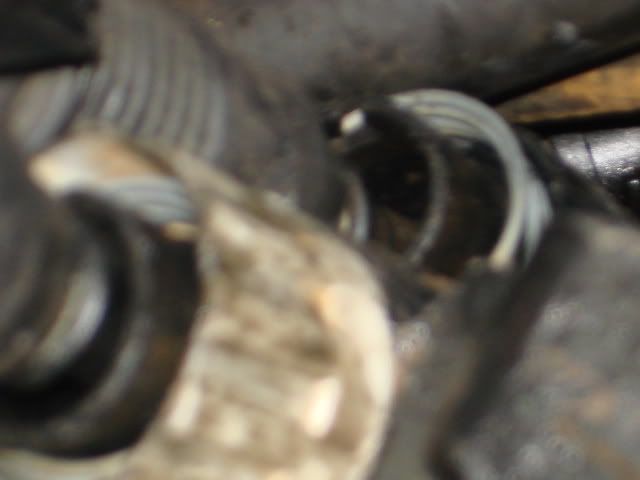 It looks as if one of the cable ends has broken, as its missing the little end peice thingy and the spring is hanging out....
I know they are
*ty pics, but I didnt want to get my camera any more dirty than I already did... nevermind the grease, one of the cv axle boot broke...or actually the hold down thingy for the boot came off...