It's about time that I started a build thread. I've been collecting parts for a while. just finished the down pipe...just needsa paint & header wrap to finish!
#IHI RHB52w turbo from a 87 turbocoupe
top mount intercooler sealed to WRX hood scoop with a 7" derale puller fan on bottom of IC for trafffic
#log style turbo mani. ..just needs wrapped
#2.5" IC piping
#3" down pipe ..built by my brother and I , he did most of the welding,..
as I'm still learning
#diablosport "maf"ia
#60lb. seimens deka inj.
#SCT prorace package & Xcal2.. with a base ( starter) tune from Tom@focus-power
#2.5" flex and 2 1/2" svt MBRP exhaust
#FR stg. 2 cams & gears...already had them
#VF eng. mount bottom, looking for the other 2 later
Only plan to run 8 PSI. shooting for 200-215 whp .to make straightaways more interesting at our local autocrosses & keep some reliability.
I would have bought a kit but I'm having a blast fabricating & learning lots of new things like welding, allthough my brother has been welding the important parts for now & deserves alot of credit for helping me with this project, as well as my wife
Twerpie1
for her help and patience with this project....I love you Booboo's!
some current pic.s of the down pipe 9/10ths finished.
only took 3 test fits. next up will be oil drain & oil pan when I get a day off. Will also be ordering my injectors and MAFia tues. or wed. along with IC piping and couplers.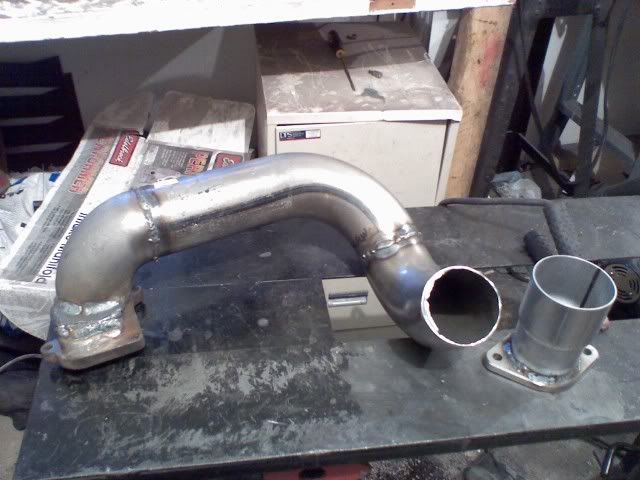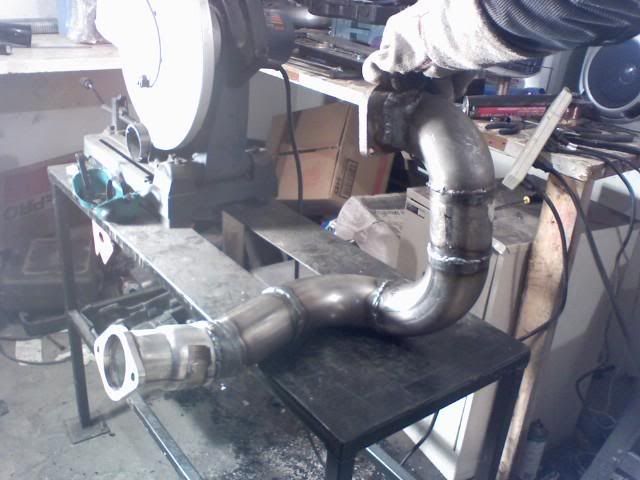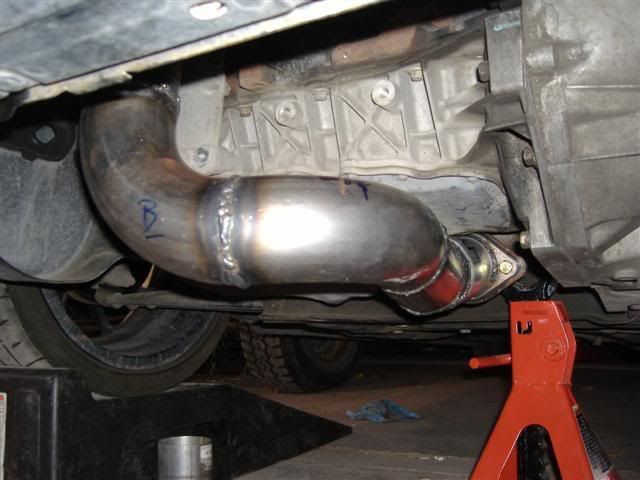 turbo inlet will be redone custom as factory one is too much of an angle to use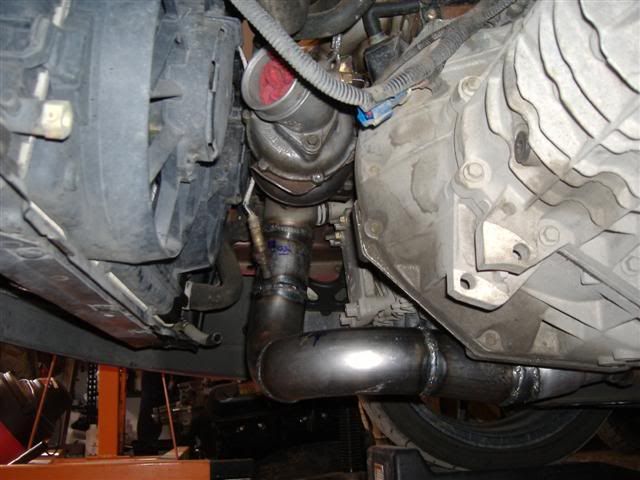 this will be slow going for a while because of my work schedule lately , but I'm hoping to finish by late april to mid may including tuning
cheers,
steve