First and foremost I would like to thank all the guys that helped out this weekend. Tom, Kevin, Travis, Greg, and Dean. You guys are awesome. I learned a lot by doing this install. And thanks Kevin for letting us use your shop. Big thanks to the AZ Crew!
I will talk about the install, issues we ran into, give some pointers to those who plan on doing a similar install in the future. The guys from the AZ Crew will also post up their thoughts and I will update this posting accordingly. You will also see a few pictures as we went along. The plan was initially to do a detailed how-to on all of this but there was just not enough time so we will do our best to help you out.
What we did:
ATI C2 Procharger w/FMIC 10psi (3.2") pulley
DiabloSport MAFia
60lb fuel injectors
SVT Header Kit, SVT power steering line, new EGR
Random Tech Hi-Flow Cat
2.5" Trubendz Flexpipe
2.5" Trubendz Exhaust w/Borla Muffler
FocusSport Front Stress Bar
Roush Performance Rear Sway Bar
Massive MSX 90 Ignition Performance Package
One Step Colder Spark plugs
CFM 65mm TB
Start-up Tune by Tom with the Xcal2
All of this was knocked out this weekend (Saturday and Sunday) and we still had time to BS and BBQ.
Issues and Pointers:
- The exhaust had to be cut in several places to get it off because most of the bolts were rusted as hell and even with some penetrating spray they still wouldn't budge so we just cut it.
- When you take off the header be sure to label each bolt, unless you have new ones, because we had about 2 bolts that wouldn't thread all the way once we put the new header on. Label each one to whatever holes they went to.
- The o2 sensors were very hard to get off. Don't waste your time trying to pry it of with a wrench and risk stripping it. Just go buy an o2 sensor removal tool at Autozone or wherever for about $5.99.
- The fuel injectors were tough to get out by hand so we used a pair of vice grips and grabbed the injector from the bottom and used the valve cover as leverage and they popped right off. Make sure all of the o-rings come off with the injectors. To get them back on we just took a dab of oil and lubed the o-rings and they popped right in. Be careful not to bend the clips the hold the injector to the fuel rail. We ended up bending one too much and had to take the rail and injectors back off to bend it back in place so it would latch on to the rail. We also removed the TB so we could have more room to work with.
- The power steering line was a big issue. It was hard to get out and hard to get back in. The threads are really fine so you have to line it up just right for it to go on. Remember that you are basically refilling the whole p/s system so buy enough fluid to fill the system, about a quart will work.
- We had a hell of a time mounting the FMIC because we had to drill through the metal to make holes. Be sure to buy some really good drill bits. You might want to get a few extra because after the first hole we burned most of it up. Be extremely careful that you don't slip the bit off the metal and end up drilling a hole through the radiator and hitting an a/c line, spraying freon everywhere (cough cough) Hahaha
- We had to modify the piping from the IC to the TB. We ended up using the whole CAI and cutting one of the supplied pipes to fit it just right.
- The belt……be sure that you pay close attention to the routing of the belt. I believe this was our biggest mistake because we were routing it wrong and it made the belt look too long so we made numerous trips to the parts store, buying belt after belt and it turns out that we had the right belt to begin with but we were just routing it wrong. Here is a reference just in case:
Belt Routing
I think that about sums up the issues we ran into. Some of you may not even run into these problems but FYI. The next step is getting this thing tuned. I am working with Tom to get this done.
I still have install the boost gauge and a/f gauge.
Here are some pictures, enjoy!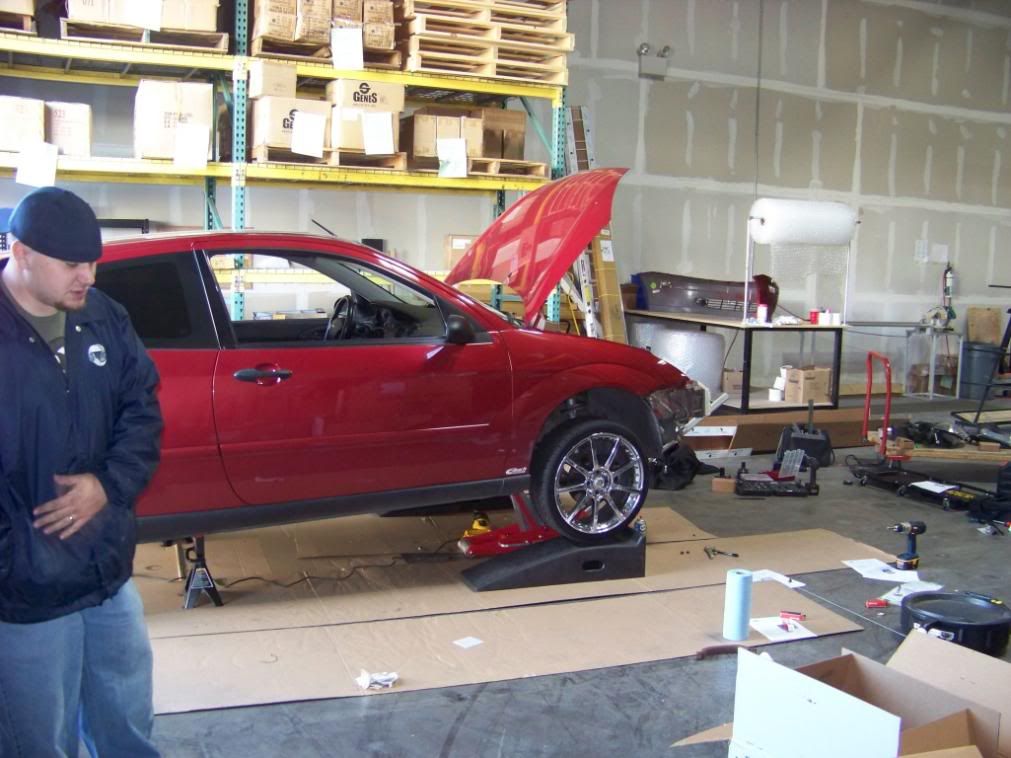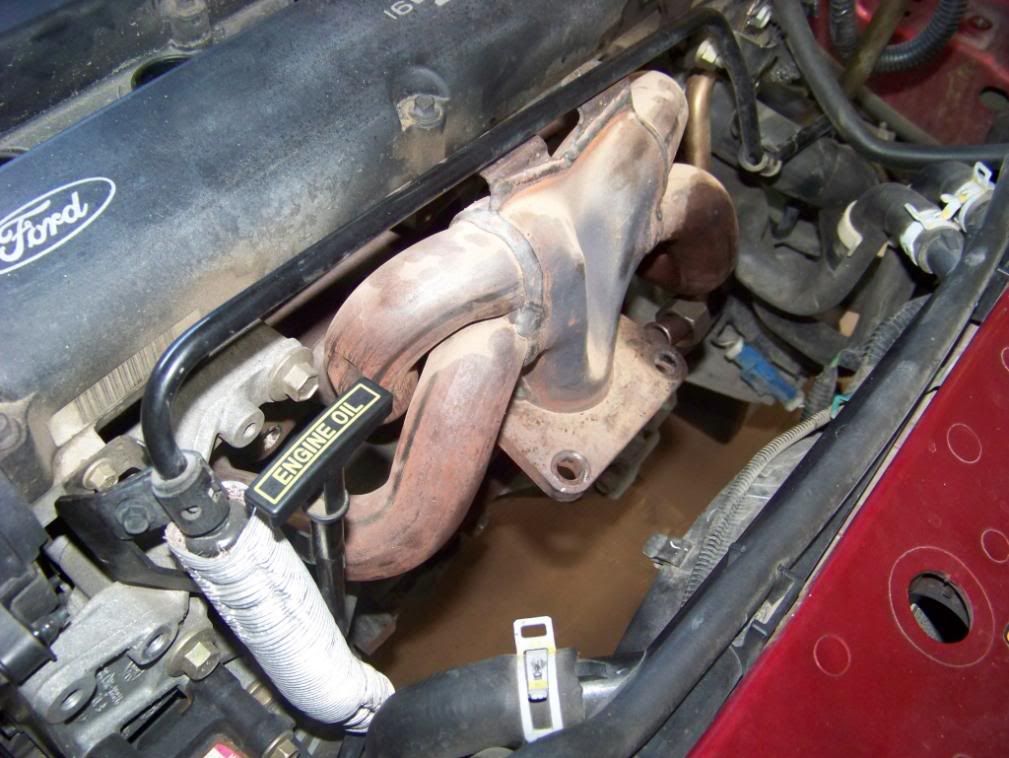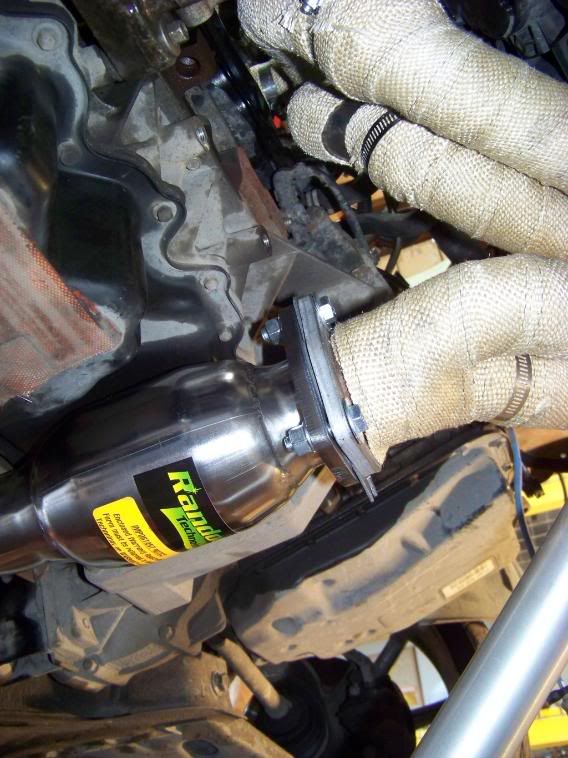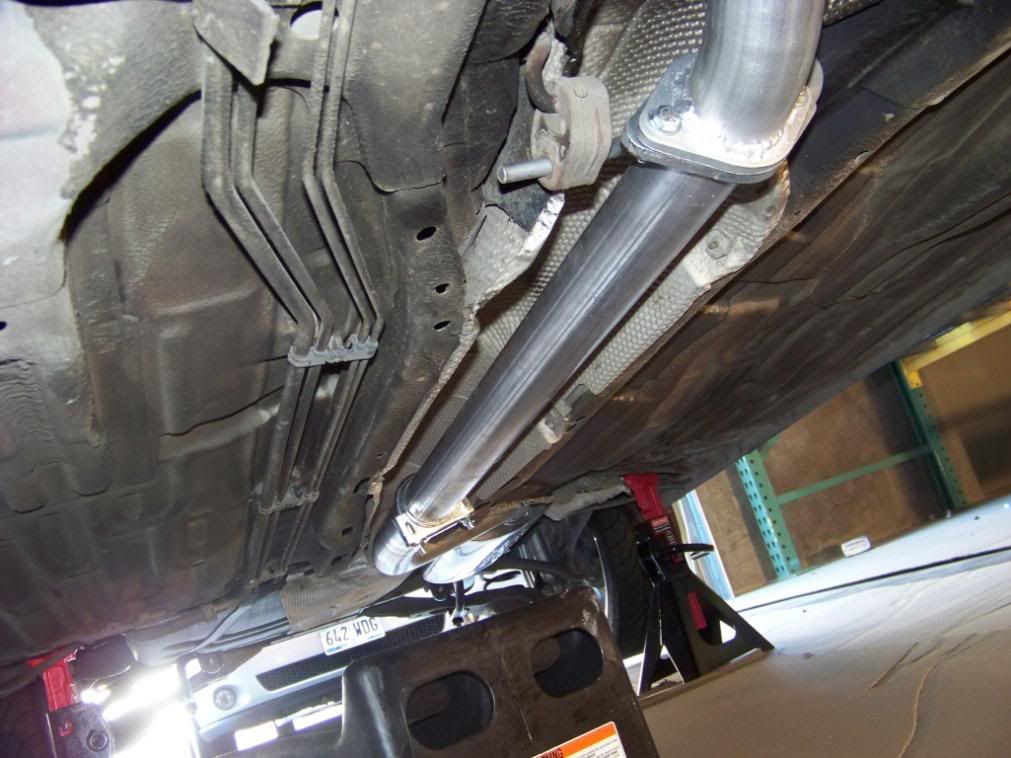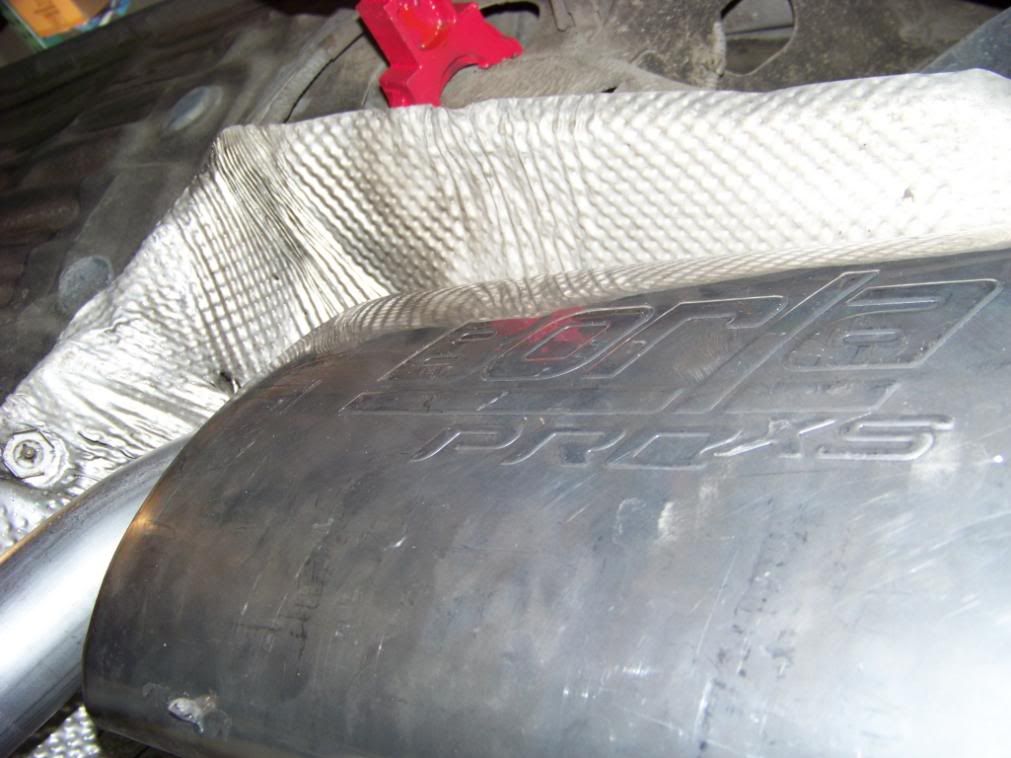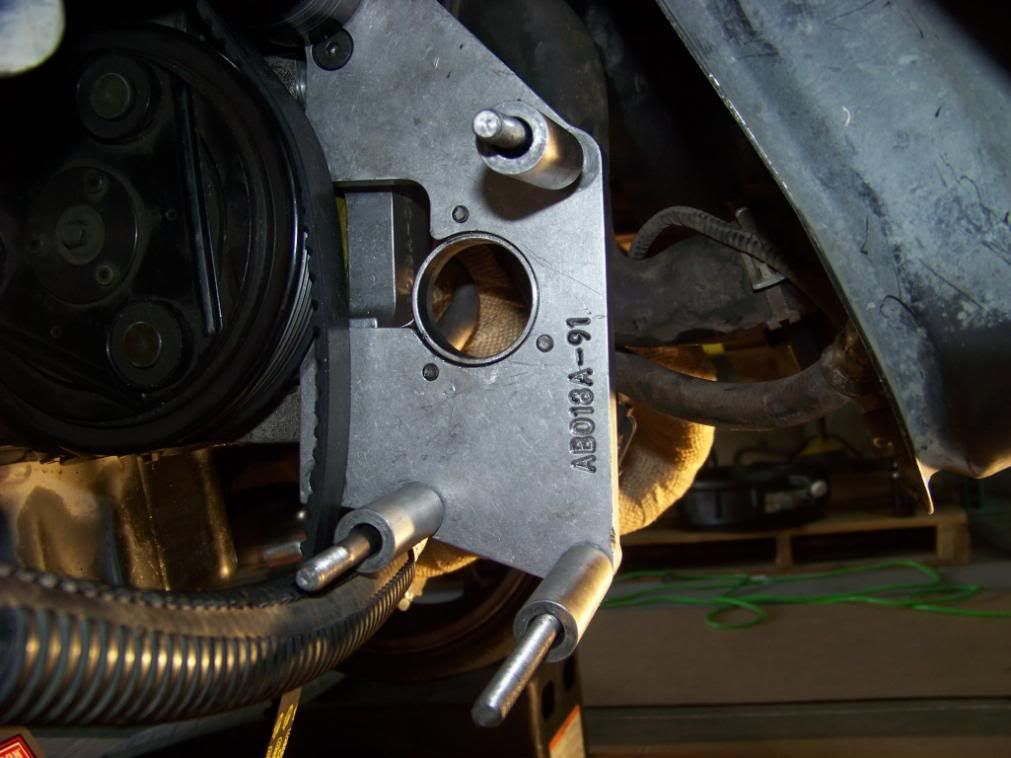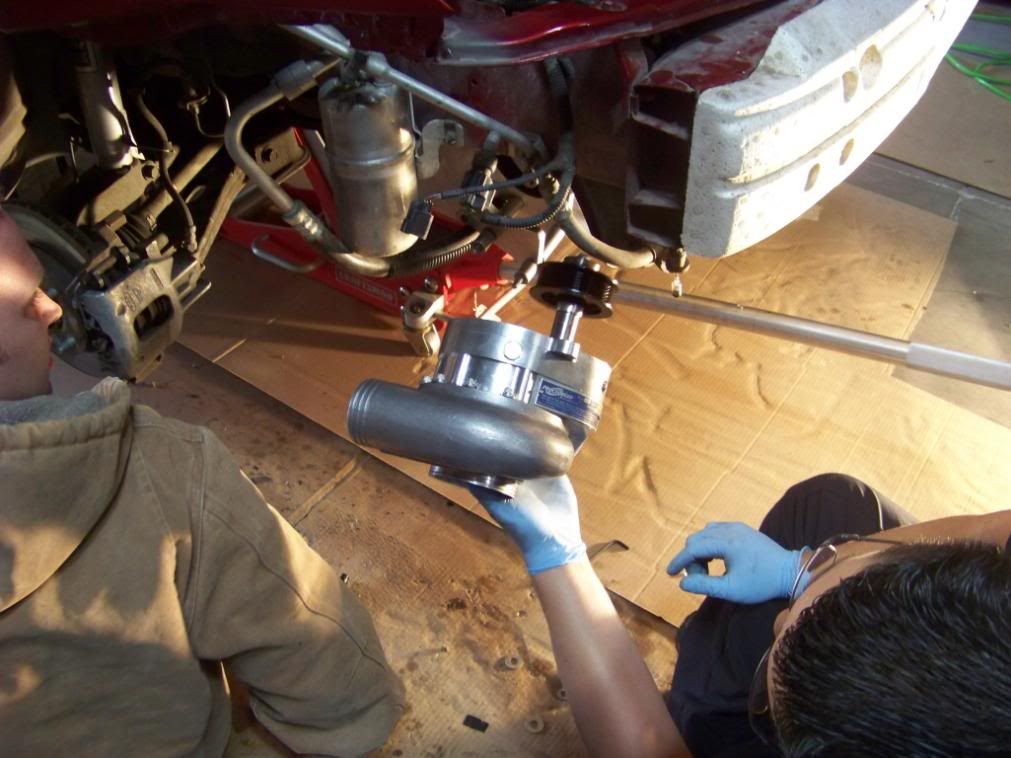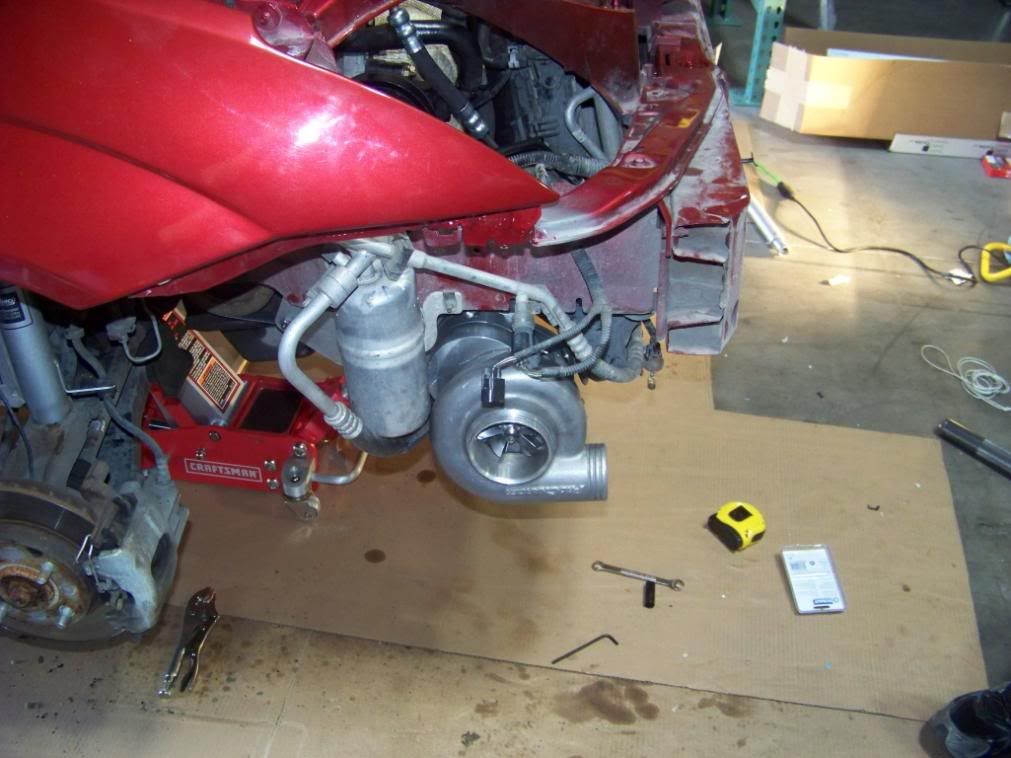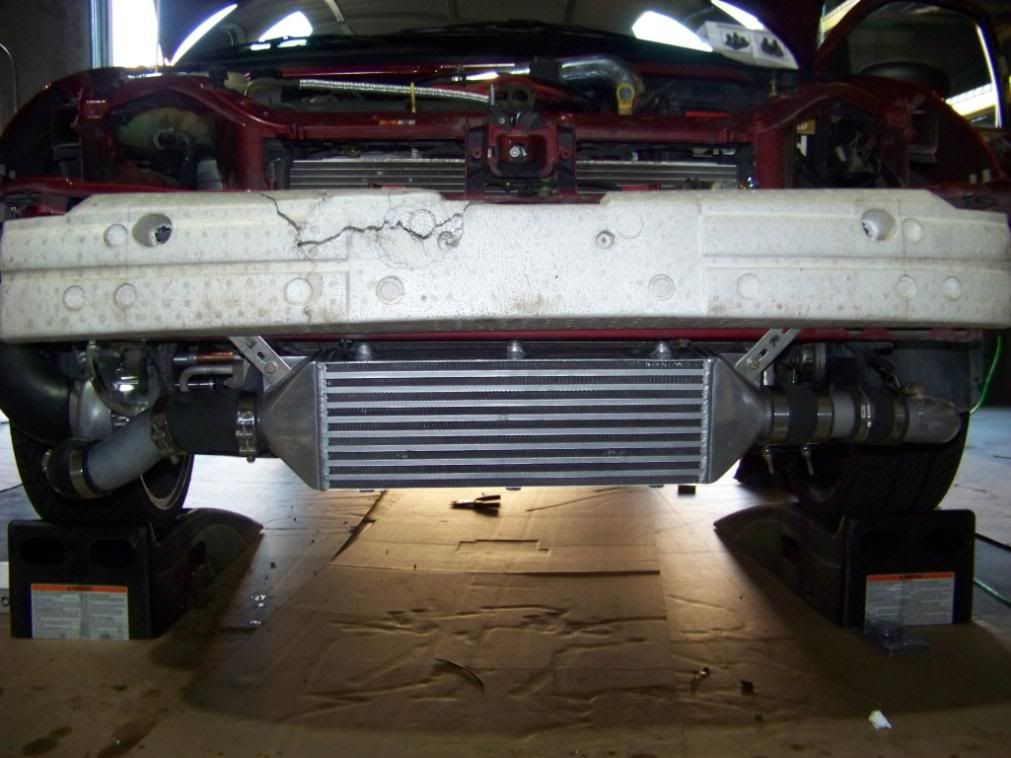 Here is a link to another post from Tom with more pics.
Click here
*EDIT* Here is a video of the start up.
Thanks to all the members who provided great info and support leading up to this install.