DYNO POSTED HERE NOW 218.1hp and 233. tq
For those of you who have been asking for pics of my new blaast performance stg1 kit here it is.
heres the link to the logs i kept of all the problems installing
Turbo worries
Quote:
Originally Posted by
eggyolk04zx3
NOT ON LIST

Kit Name: Blaast Performance stage 1 Zetec Turbo Kit

Cost Rating 1-10: 10 (probably the cheapest)

Support Rating 1-10: 8

Quality Rating 1-10: 8

Price: $2700(before upgrades i think). $3070(after bigger turbo and extras)

Comments: i dont know if the kit was a good deal. i havent had it long enough. i dont know if the install was as big of a headache as the mechanic made it seem. i believe alot of the problems were due to the mechanic. althought were there were several issues. shipping was extremely slow. wrong MAF was sent and caused a problem but i just went and bought an IAT sensor and they reimbursed me fixing the problem. i wasnt happy with the fact that there was no mention of deleting the AC until after it was being installed. I do like the fact that the kit came with a driveable tune supposedly from steeda and the car is a beast now! still wanna get it tuned by Tom to REALLY get it movin.
Dan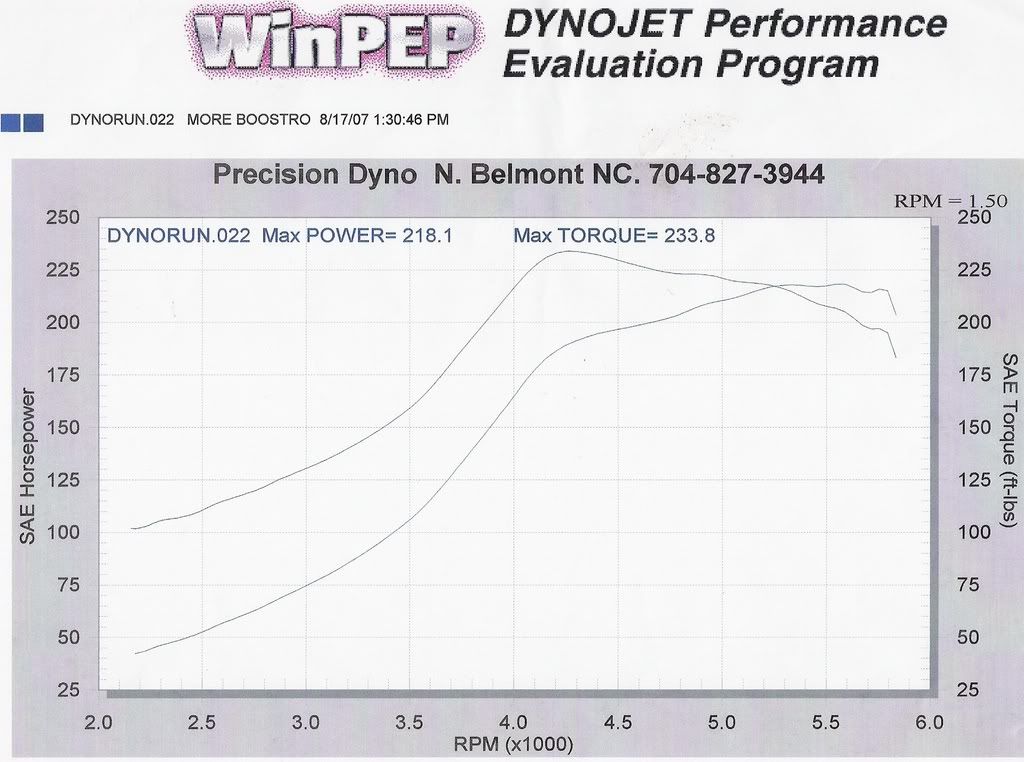 heres the link to the video on Focus Power' Dyno. after tuned it made 218.1hp and 233.8tq at 12psi
http://s189.photobucket.com/albums/z...MOV01414-1.flv
and heres the pics
you can see the intercooler through the lower grill but it sits too low for comfort to me. the mechanic blames the manufacturer and the manufacturer blames the mechanic so i dont know...
heres the shorty header. and you can just barely see the turbo and wastegate mounted to the adapter.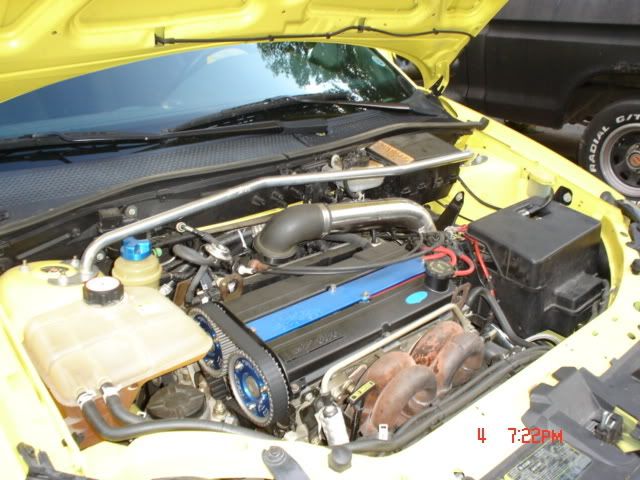 and heres a pic of the whole engine bay to show all work that was done this latest trip to the mechanic. turbo kit, cam gears, fuelrail, etc.