First I had to "modify" the engine side bracket since it was intended for a ZX3 not an SVT, basically I welded up the old holes and drilled new ones where I needed them....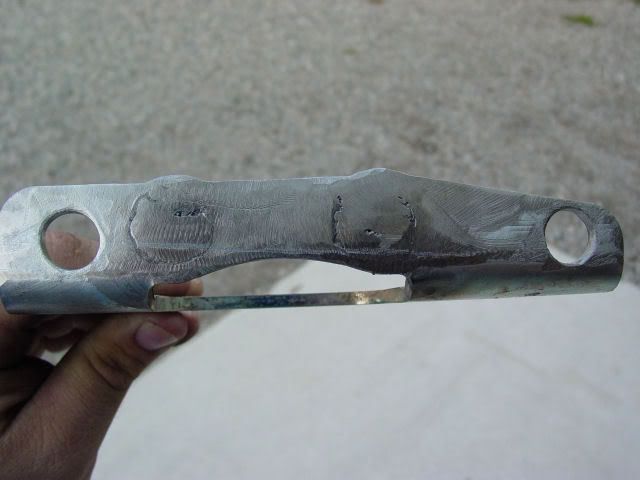 Next I installed the brackets....
Then I installed the Stiffy....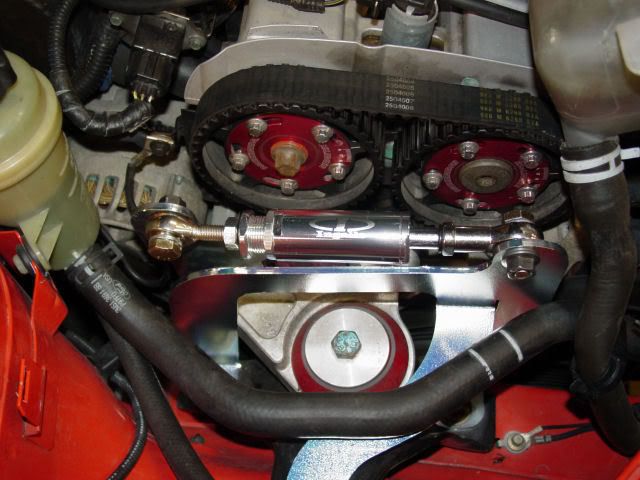 Then I put everything else back in after adjusting the torque dampening on the stiffy.....
Review of the parts and directions
The parts seem to be of top quality and built to last.
The directions were actually pretty good, all the steps we precise and generally informative and they covered everything needed.... but there were 2 things I found lacking.
1) In the directions they refer to illustration 4 as a referance to the orientation of how the stiffy mounts into the brackets, a supplemental sheet say to mount the stiffy in a completely opposite way... I went with the picture since it was installed buy the Ingalls guys.
2) The directions say to "torque nuts/bolts to factory specs" MOST people wouldn't know the torque specs on the chassis motor mount bolts... neither did I.
I think it would be very helpful if Ingalls would include them in the directions... since they were written specifically for the Focus anyways.
Review of how it performed
As soon as I started the car I could tell it was alot.. well stiffer. It felt as if I had solid motor mounts... keep in mind I already have the 3 VF Engineering mounts on the car.
I pull out of the driveway and start up the road driving at a normal rate and when I would shift it definitly felt better, it felt as if there was NO give what so ever. After a couple of miles I decide to turn around and head back to the garage, I got into a little boost in first the shifted normally to second and it felt really good. I got to 30mph in second then decided to see just how good the stiffy worked... so I stomped the gas and hear this loud screeching sound... it was the front tires. The front end would usually shimmy alittle under that kind of load... but it didnt after installing the Stiffy.
I shifted into 3rd around 6k... and yes I was DEEP in big boost territory (19psi) and it was probaly the best feeling shifting I have experienced since getting the SVT.
I would most DEFINITLY reccommend the "STIFFY" to anyone thats looking to firm up there engine/tranny. The car feels as if all of the engine/tranny movement has gone. A worthy investment indeed!!
John