well, first off, a real WRC focus will run you about $245k, so it's gonna cost ya.
being reliastic, for a regular rally focus, i'd say you're looking at around $15k mininum. That covers safety equippment, lighting, nav systems, and base suspension upgrades. Most rallies in the US have strict rules on mods. Most will limit you to a certain amount of power, and suspension changes may be regulated.
A normal rally prepped car will have a roll cage, fire exstinguisher system, and tools/spares in the back.
The stuff you see on TV is so far out of your reach, don't bother, lol.
You can make a very competent rally car out a stock Focus.
Mine is a 2006 ST sedan, and the only mods I have are some Silverstar lights. I've won several local rallies/rallycrosses in mud, snow, gravel.
I'm running a D23 engine, putting 151hp, 145tq down through the MTX75 transaxle. A very potent combination. Unfortunatley, the only saftey equipment I have is a helmet and exstinguisher.
heres the end result of a rallycross a few months ago: Second place.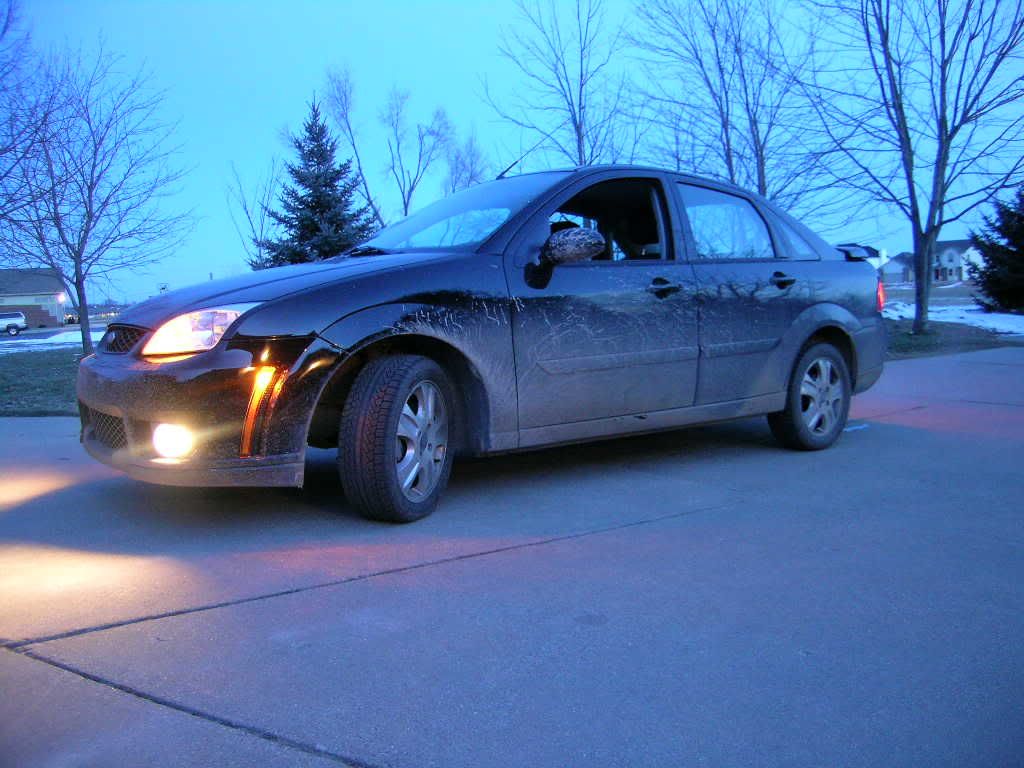 Theres another memeber on here in ohio, who does rallies. For the love of God, i can't remember his name, though i talk to him all the time. I think.
Also, i think those decals are available through Ford Racing, i dont remember, but i know there is a company that sells em. Word to teh wise though, your car will attract the attention of ever cop in the county.