I crashed my car not long ago, write off, I ended up with an airbag burn on my left forearm, my fiance is all bruised up from the seatbelt. We are Ok but the car damn, it got ***ed up.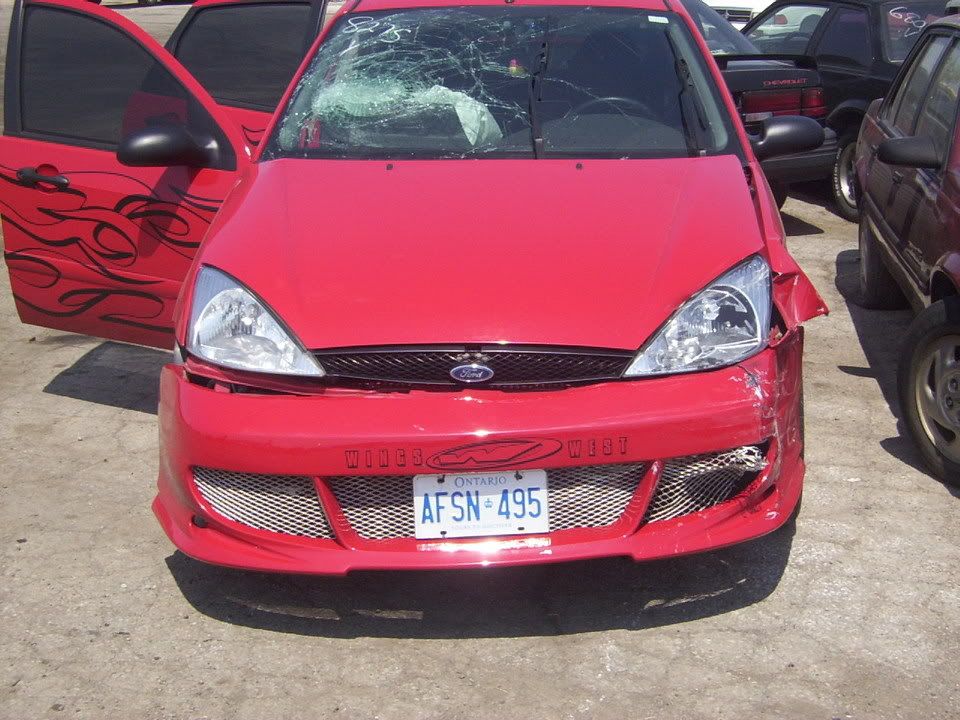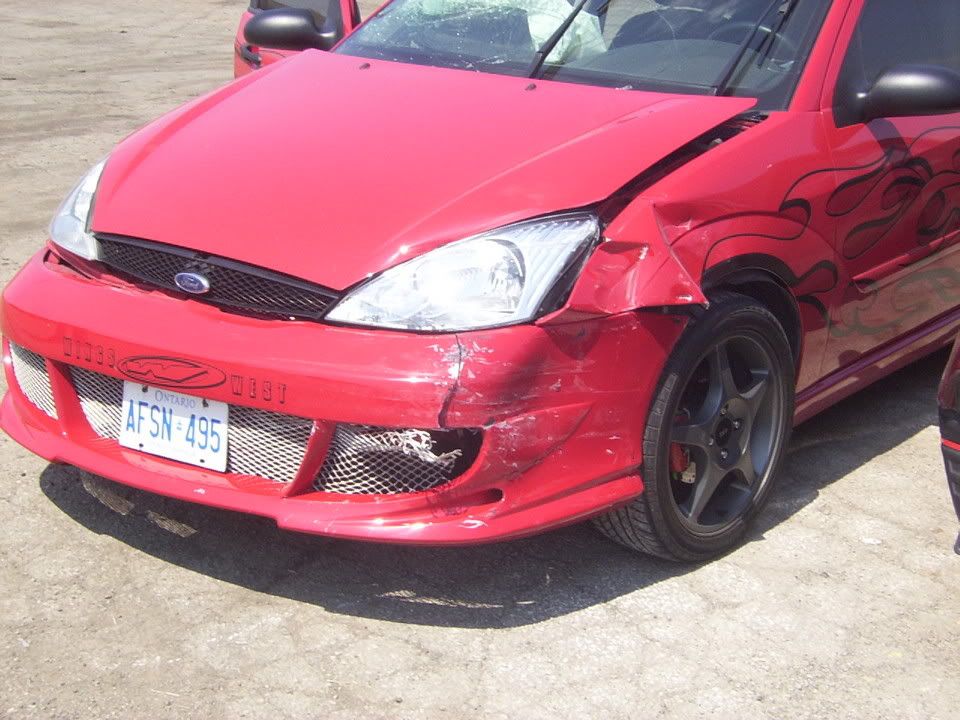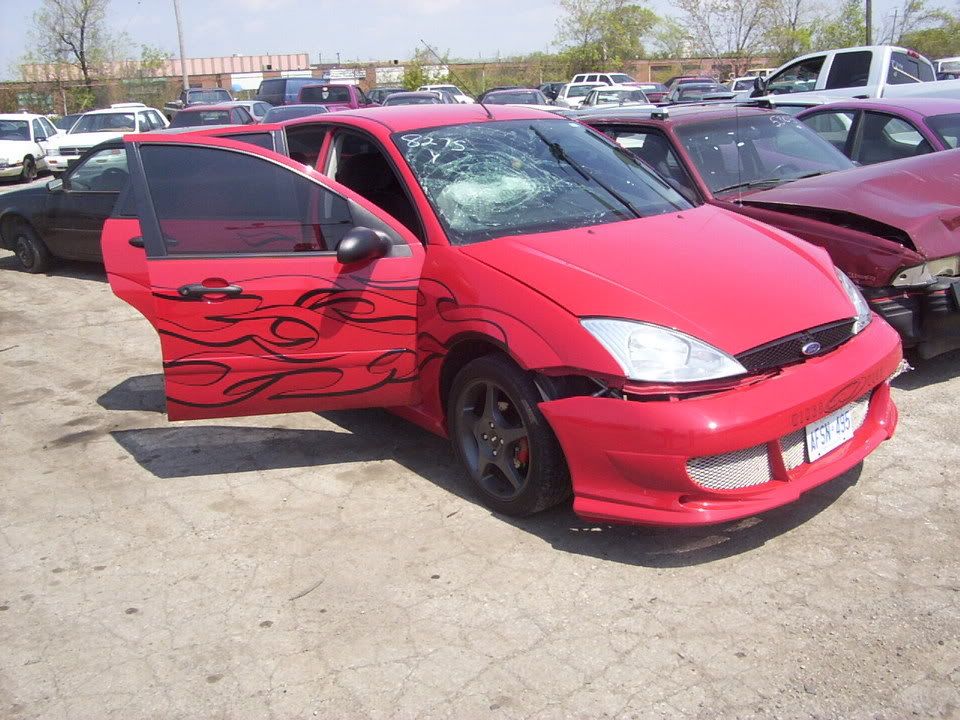 In the end, I recieved $9000 for the car, and I also got to retain the title of the salvage.
Let the PART OUT commence.
What can be sold
Rear Bumper with molded lip
Passenger fender
Doors with power windows/mirrors
Trunk Lid
Stock Taillights
Clear Aftermarket taillights
Passenger headlight
Stock bumper
Euro upper grill
Stock Rims/Tires
SVT Rims/Tires Powder Coated Charcoal Metalic
Spare tire and jack kit
EBC Brakes Dr/Pass sides
Header with gasket
Stock exhaust manifold, with heat shield
Hi Flo Cat
Exhaust system
Stock Intake syetem
Cold Air intake
Underdrive Pullies
Motor/Tranny 75,000km/4 years old
Radiator
Strut Bar (front upper)
Gutted out stock Cat
And any interior peices, seats, panels, dash, whatever.
I'll send pics to anyone who PM's me with intrests.
I also live in Windsor Ontario Canada, so if anyone is relatively local, parts can be picked up, of I my meet half way.