Quote:
Originally Posted by
Mile30
A customer rolled into the shop this morning soaked and muddy from the belly button down... the Jeep Commander he was driving was covered in mud from the side mirrors down! There's mud in the HVAC vents and 14 body control modules are failing to communicate with the PCM.
Note to others: You can't really do Jeep-shit in Jeeps nowadays!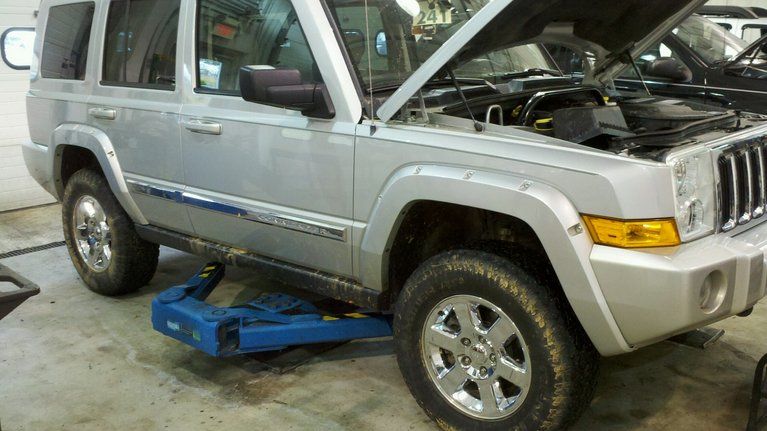 Don't ever wreck one of those either. They might be the biggest jeep made but they are as flemsy as a aluminum can. I don't know how those even sell, worse desicion ever by jeep.
My wifes best friend had one for a week and yes the wreck was her fault, but the type wreck.... she was pulling out of a ally and side swiped a civic. The civic wasn't bad at all just dented in the doors.
Hers was totalled, the chassis was so twisted you couldn't open the rear hatch.
Yea it don't look bad I called bullshit when she said it was totaled. But you can see the driverside fender height vs the rear it was twised bad from that light of a wreck. Id hate to see one of these in a real wreck.
Sent from FBI surveillance van 2