NOWAY; if ur talking about the vertical fins that go under the bumper, then i all ready planned making one out of aluminum sheet.
DON; i had it on for half of last summer then put the stock bumpers back on and drove it the winter then put them on again 2 months ago. the fiberglass is week and cracks every time my bumper touches the ground, which ain't hard when it's 3" from it, and i even shaved 1" off the bottom! but the cool thing about glass is u can mod it! it's a evo5 front i modded the top middle and the bottom sides in front of the wheels, look at a stock one, then look at this.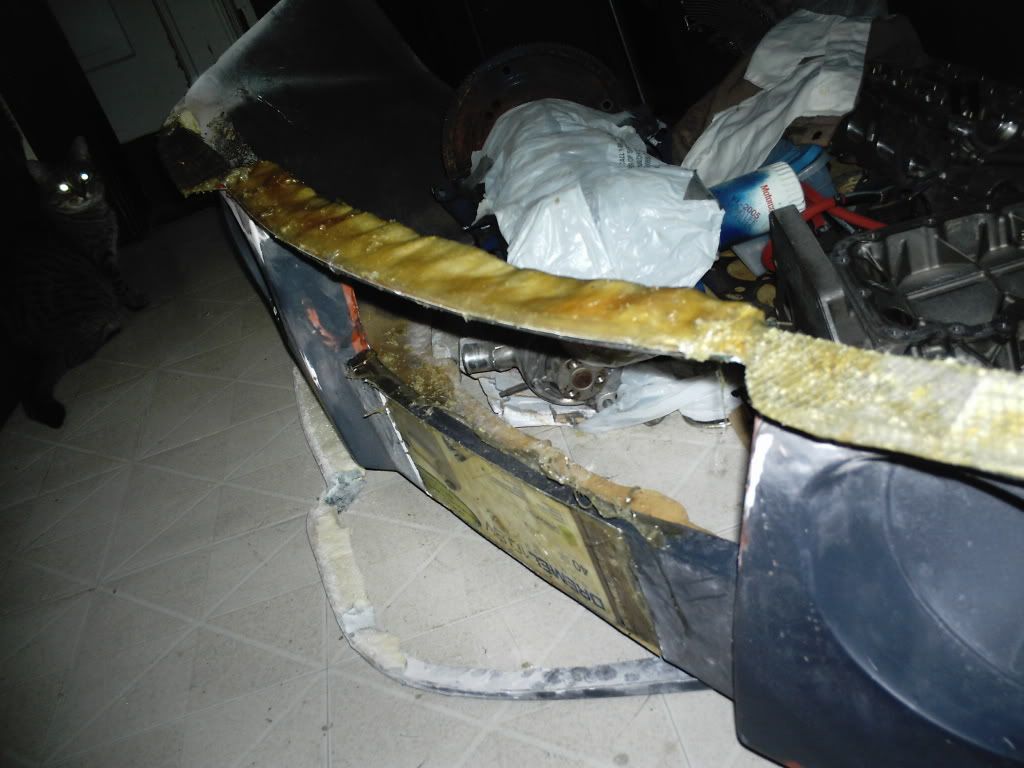 the back bumper had 2 openings for duel exhaust, i just cut it out and built up a lip with duraglass.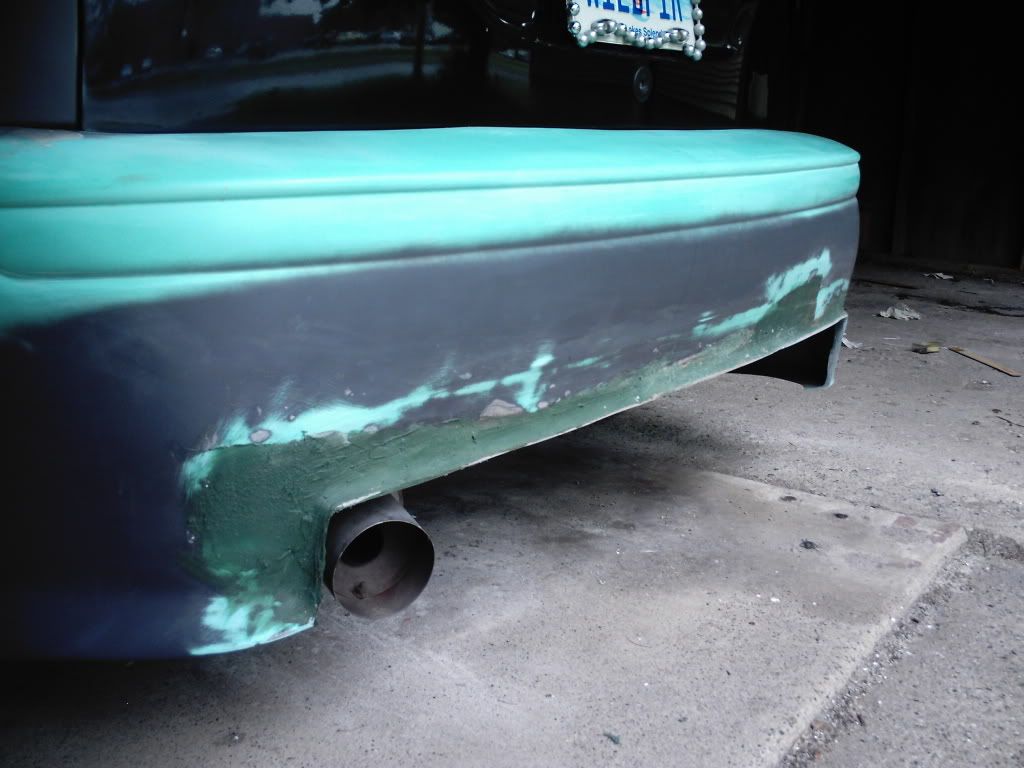 the hood i modded too it's fully functional i cut open the vent in front and cut a big hole in the bottom layer.
i haven't decided on color yet, first it was original twilit blue, but i think Chrysler parrot blue looks simuler but it pop's more in the sun with brighter blue metallics.
i thought of met orange shelby stripes running out of the opening in my hood and down the bumper. i want to stay with blue though for a main color. intense blue is nice but theres alot of that going around, and i want different. would like to see it some pearls though. i can't aford to pait it till this winter anyway, so i got time to think about it. TO ALL THAT DON'T LIKE MY CAR!
[bootyshak
It's an undercover ricer!!! i got a vinyl sticker that says honda's r good i just ate one! and it will do just that. the rest of the car is modded more then the body, suspension; upgraded koni's, brakes; upgraded, engine upgraded soon to be really upgraded then really really upgraeded, sct tuned, sound; upgraded!