Made it back Friday night with our second focus- bought from a member here!
I flew out to KS to drive it back. Spent all Sunday washing waxing and detailing because of all the road dirt I picked up on my way home.. Then the last few days playing catch up- so I finally got to post just now.
We have two focus... Foci? Now! So my husband took over the black 06 and this ones mine.
Stopped off in TN for some photos, now back to real life!
I've named the lady that lives in SYNC Marge. As in "No, marge! That's not what I said!" I say "call Pete" and she goes "calling Davita" poor Davita keeps getting hung up on in the middle of the night... We have to work on our communication some :)
Heading to the shop with it tomorrow because I think the ac *may* need a recharge, just doesn't seem as bitingly cold as our other one... And also because I have a noise! I don't know, it started when I made it to GA. This belt sound? At low revs with the engine under load. Honestly never heard anything like it- don't know if its some kind of reverberation with the custom exhaust or a tensioner going. But, no time to try to figure it out, was just gonna drop it somewhere for the day.
Got my husband to wash his too ;)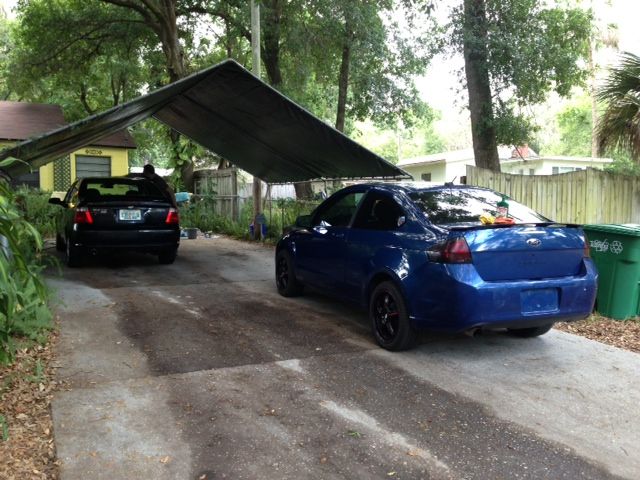 Went and got a quick shot after finishing cleaning:
And from my trip: