...future 2015
mustang
[IMG]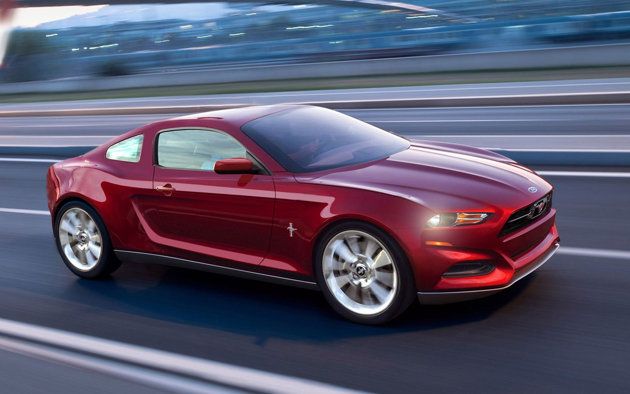 [/IMG]
The most certain thing we know about the 2015 Ford Mustang is that it will premiere at the New York auto show on April 16 or 17, 2014. April 17 will be fifty years to the day that the original Mustang made its world debut in that city. That car had a base price of $2368. (How about $23,680 for the base '15 Mustang?)
We're also reasonably certain that the new Mustang will edge away from the current car's heavily retro appearance and possibly look like our spy illustration below. Our sources tell us that the new pony will be slightly smaller and lighter and will come close to retaining the current car's muscularity. Several years ago, Ford separated North American designers who would work on U.S.-focused models such as the Mustang and the F-series from Euro-centric One Ford designers. However, Ford will sell the all-American Mustang in other markets, including Western Europe.
"The '15 Mustang will be trim enough that the current Shelby GT500's supercharged 5.8-liter V-8 won't fit. The big engine for low-volume, high-performance 'Stangs is tipped to be a 5.0-liter turbocharged V-8, the "EcoBoost Coyote," with a normally aspirated Coyote for versions like the Boss 302. From there on down,
Quote:
mainstream Mustangs are expected to come with Ford's 3.5-liter EcoBoost V-6
, the normally aspirated 3.7-liter V-6, and the EcoBoost 2.0-liter four-cylinder. In other applications, those engines make 365 hp, 305 hp, and 240 hp, respectively, so they'll cover a wide variety of Mustang variants, including performance versions. The new Mustang finally gets an independent rear suspension, too. This opens the door for a much-needed rear-wheel-drive Lincoln flagship sedan built on the same platform, although we know of no plans for one yet. "