Each year over a million spectators descend upon the Chicago Auto Show to see the latest design offerings from the world's major auto manufacturers. What makes the Chicago Auto Show unique is that it is the largest car show in the nation, boasting nearly a thousand vehicles spread over a million square feet of showroom. This year our team from FocusFanatics.com was invited to attend Ford's Social Media Event dubbed "STeak and Eggs," for the unveiling of Ken Block's Project ST Focus and the Fiesta ST Race Car. Attendees also had the opportunity to meet with Ford Racing's biggest superstars from Octane Academy: Ken Block, Tanner Foust and Brian Deegan.
The late night snowstorm took us by surprise, but that did not deter us from getting to the event early and waiting with anticipation to see the exhibit. After getting our passes at the media registration booth, we headed towards the exhibition area. Upon entering, we were delighted to see Ford's exhibit front and center, with a commanding arrangement of vehicles. We were thoroughly impressed with their EcoBoost display which showed their commitment to the compact performance market, by prominently showcasing the Focus ST and Fiesta ST models. There were many knowledgeable representatives on hand to answer questions, discuss features, as well as explain the technology that goes into these vehicles.
We were all geared up to meet the guys from Octane Academy. When they walked in, and started greeting their fans, we realized just how approachable they were, and it made the meet and greet a great deal of fun. The casual atmosphere allowed us to leisurely approach them, take candid photos, get autographs and talk shop, which we thought was a brilliant idea.
After seeing many photo teasers of the Project TrackSTer online, we were very excited to see this beauty in person; the quality of workmanship on the body panels and the attention to detail on the fit and finish of the vehicle shows that there was a lot of planning that went into this project. The unassuming engine compartment yields an impressive 350hp. The fifteen52 team was on hand and took the time speak with us about their work. From the looks of the crowd that was drawn to this exhibit I would say everyone was definitely wowed with what they saw.
Next to the TrackSTer, was to me, the highlight of the show: The OlsbergsMSE Fiesta ST GRC. Being one of the first groups to have an all access preview of this car, we were thoroughly impressed and honored. The superb attention to detail and no frills interior makes it easy to imagine what it would be like to compete in a RallyCross. Our group took our time admiring the aggressive stance, body panels, and performance parts, while we each took turns sitting inside. How great would it be to have one of these beauties parked in your garage? Amazing.
We also had the opportunity to candidly speak with Seema Bardwaj, Ford's Marketing Manager, about the future of the ST division. Seema was very attentive to our opinions and emphasized that Ford is actively listening to enthusiasts, and is aware of what they want, for example, AWD versions of the ST and RS models. We asked her if Ford plans to introduce the Fusion ST in the near future, to which she gave us a big smile, and said she wasn't allowed to discuss future vehicles. We'll take that as a hint for many more exciting models to come for the ST line-up.
Ford's embracement of social media by inviting fans and enthusiasts to this private event has been a huge success. By having unrestricted access to their vehicles, we were given carte blanche to sit behind the wheel, take photos and share it on our websites. We were thrilled to have been invited to participate and we hope that this will be a reoccurring event, where we can help support Ford with their product branding.
=======================================================================================================
Ford extended an invitation to FF.com to experience the Chicago Auto Show before it was open to the Public. The owner of this site was kind enough to let a few locals and not so locals take advantage of this. It was a long event filled day. We got to meet Tanner Foust, Ken Block and Brian Deegan. It was a very exciting day for everyone involved. Here our some pictures that are from the show.
If you were there, please feel free to post your pictures here and I will put a link to the post in my second post so others don't have to go searching for them.
Link to the rest of my pictures I took.
Clicky Clicky
Ford Focus TrackSTer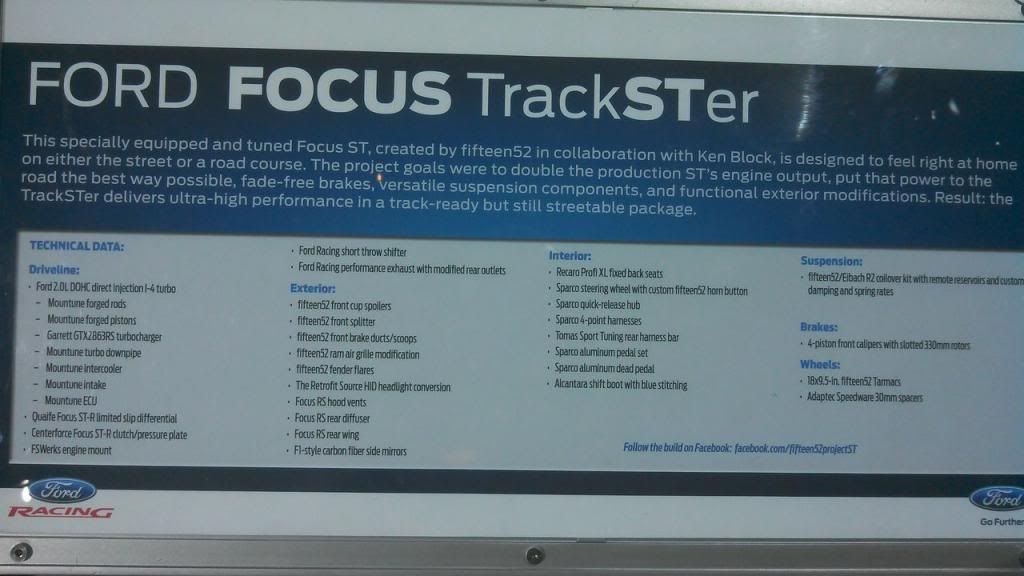 Fiesta ST Race Car for Tanner Foust & Brian Deegan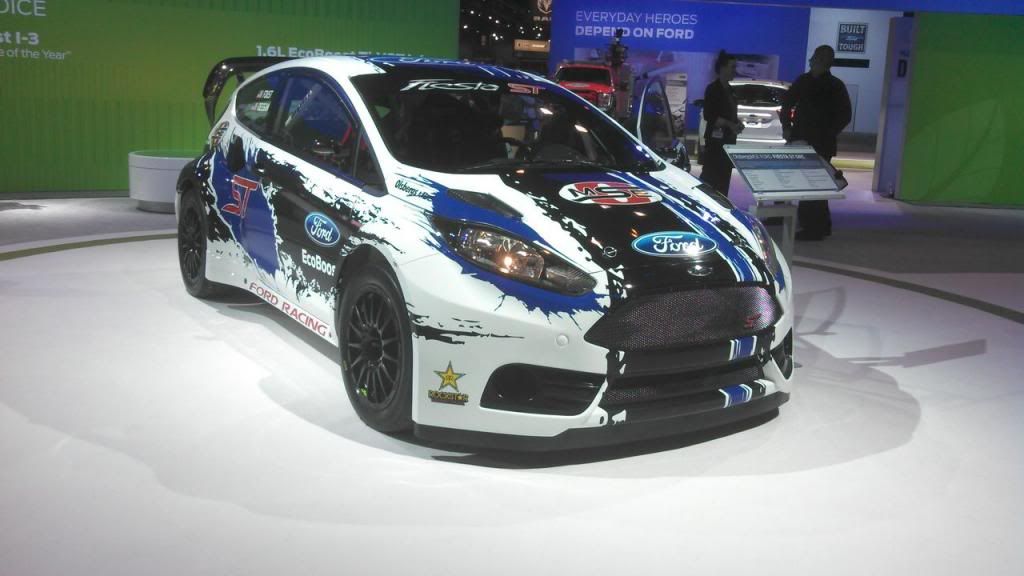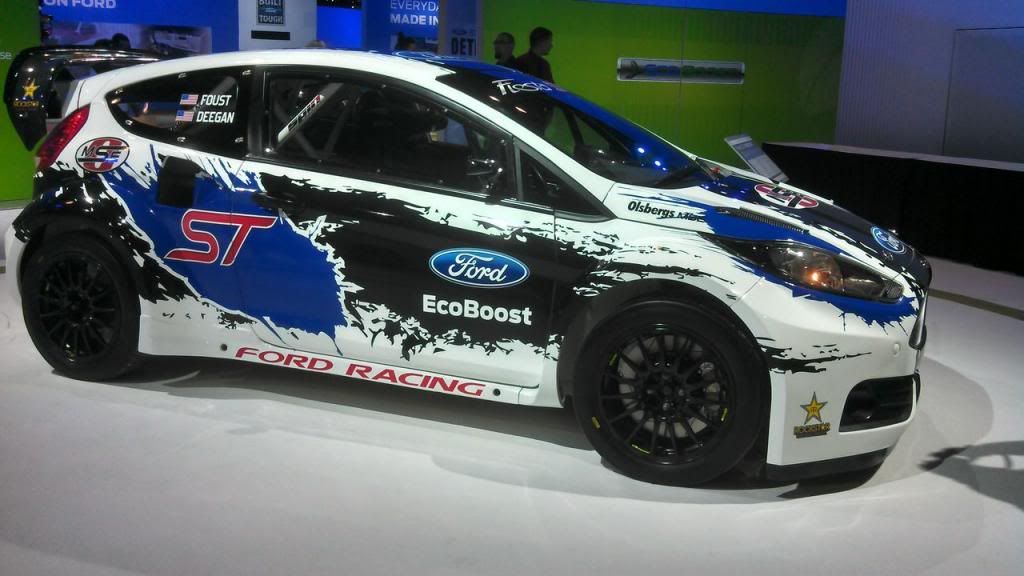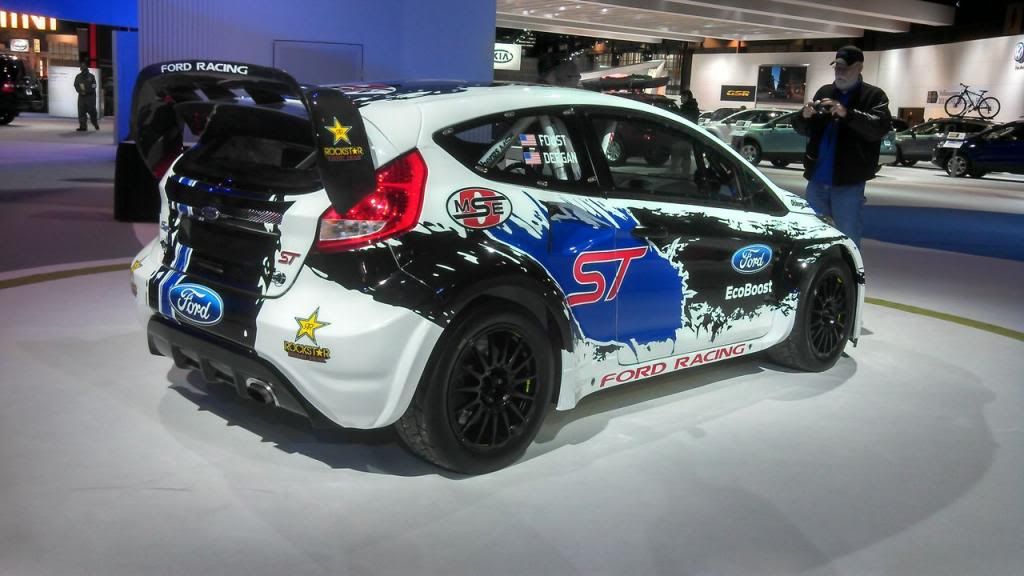 Fiesta ST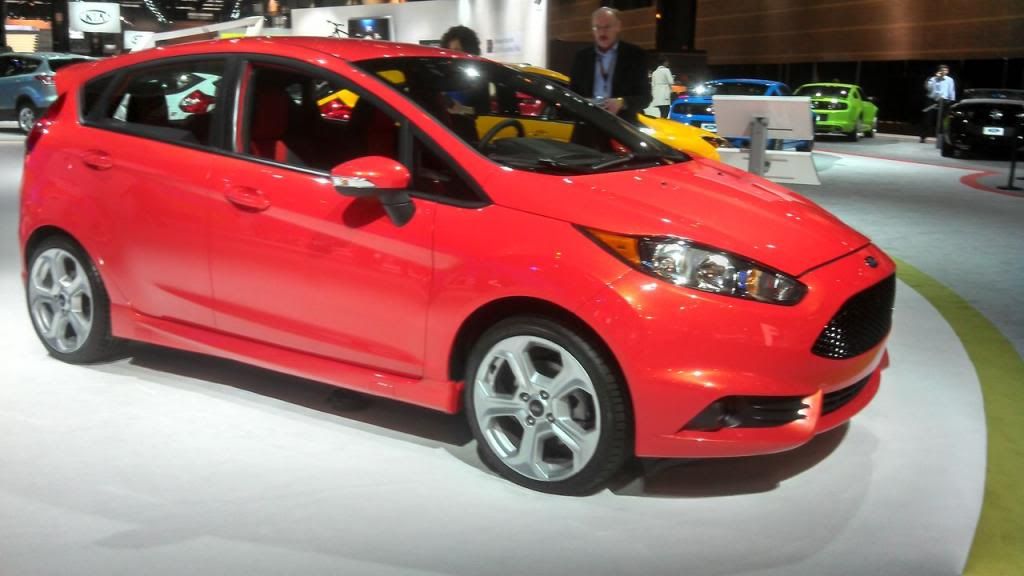 #00 Visit Florida Mazda 6 w/SKYactive Technology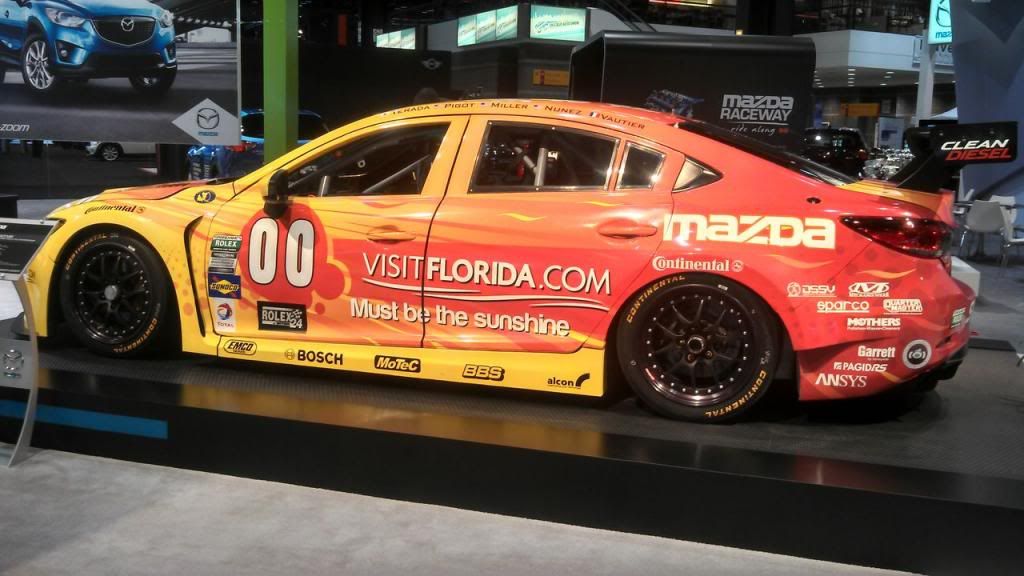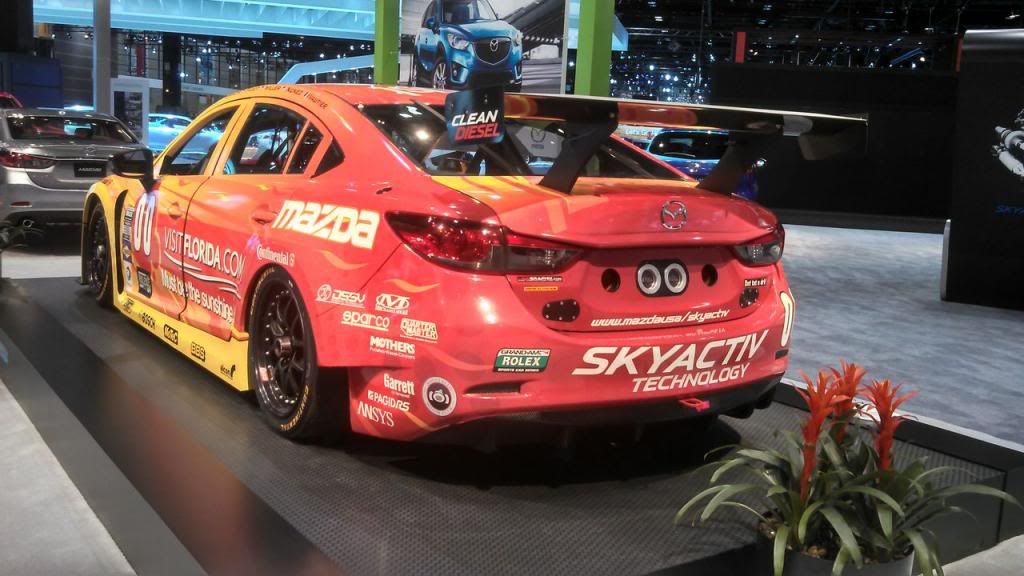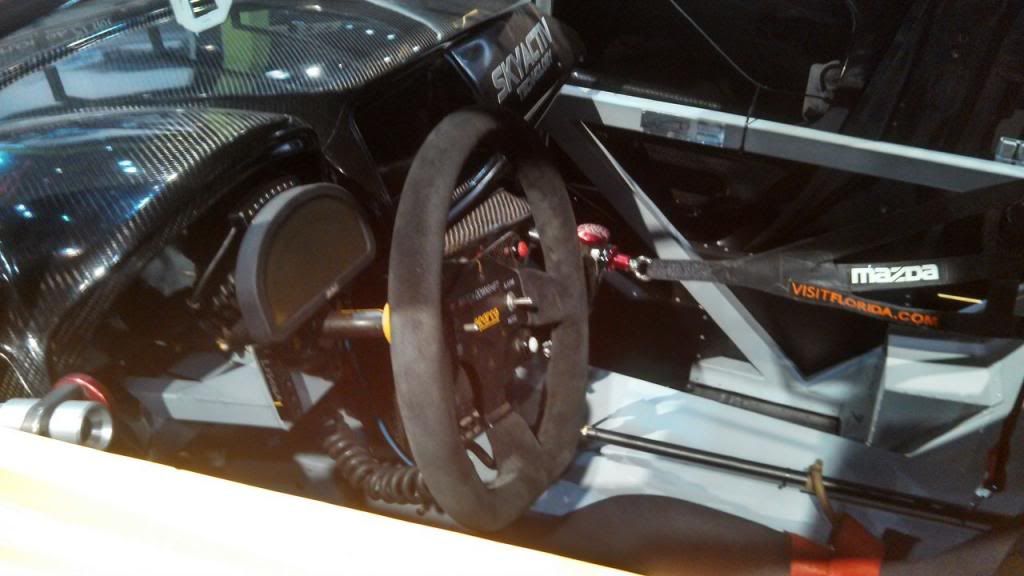 Ken Block Signing Autograph's