I'm really not all that sure where to put this, but it doesn't have to do with cars. Sorry mods. I am currently building a moped from the ground up and have since gotten stuck on the gas tank. The moped I'm currently building is a top tank frankenstein's monster of sorts, with parts from all sorts of different mopeds.
The plan was to sand down the gas tank I have and just paint it, but when I finally got it down to the metal it looked amazing (outside of a few dents and a small rust spot).
Here is my question. I am planning on keeping it with the metal exposed and maybe just clear coating it to prevent future rust. It was sanded down with I believe 100 grit sand paper and is really scratchy looking now. How should I go about getting it to a finished surface? I was planning on just sanding it and eventually getting up to a 500 grit and wet sanding it but I'm not all that sure of how it will look when it's all done. Should I buff it out or anything? If I do should I use wax on it? And what kind of clear coat do you guys think is best for just bare metal?
Here's a pic of the tank as it stands now: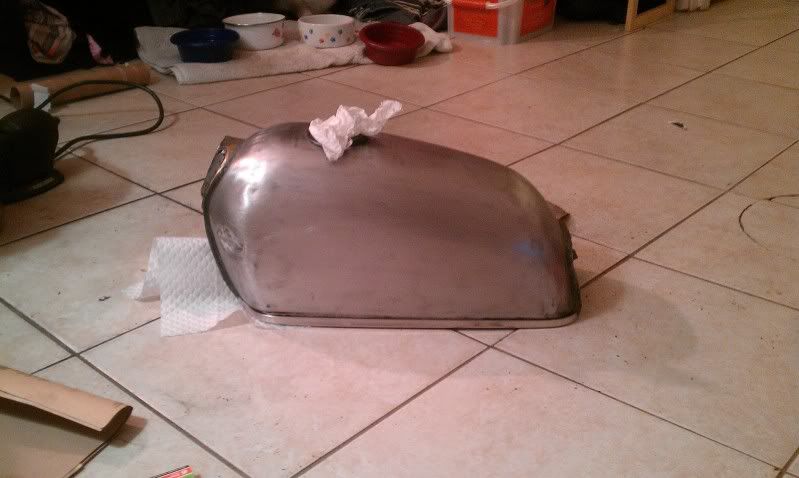 Also, what's a good way to get rid of the dents since I won't be painting it? I was planning on just using bondo or something like that but I can't now. I've heard of filling it full of water and putting it in the freezer, but that will lead to the tank rusting out which is a pain.
I'm sorry again if this is in the wrong spot.