I think its time for an introduction...
I am now the proud owner of a 2011 SES Sedan. And i joined this site to be able to research repairs or known issues that will come up with the car. I purchased it out of haste one day since my wife was 2 weeks from the delivery date of our daughter and here escape had just spent the previous week in the shop. I had a really nice ford ranger but could not put a child seat in the truck so it had to go. This was the first and only focus that i test drove, but i fell in love with it right away. after talking with the dealer i was able to get a really good deal for my truck and traded cars. a little fore warning for future fathers, not the best thing to do when your wife is giantly pregnant and pissy.
either way, here is the car. all washed and waxed before the winter.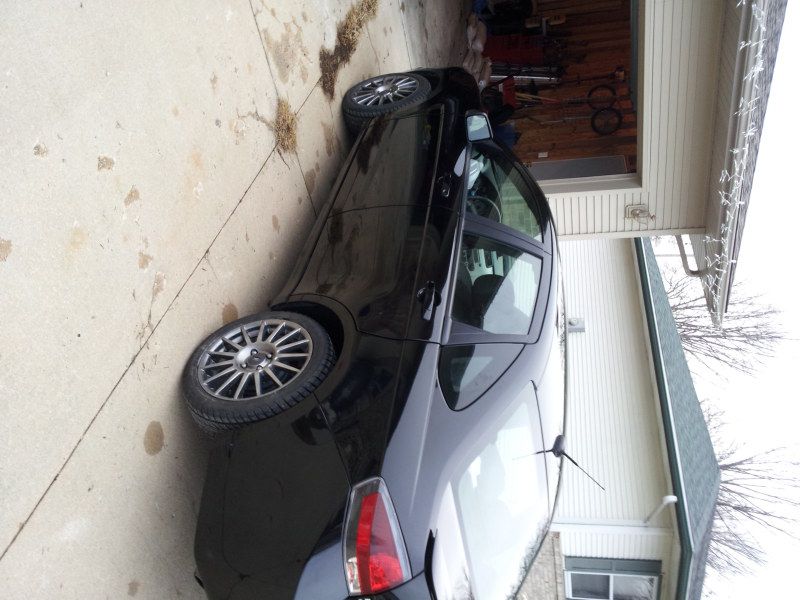 and since ford liked to use the 17" rims, i needed to get a decent set of snow tires. so with a little help from a 6 pack and a week of prepping and paint, here is the winter mode.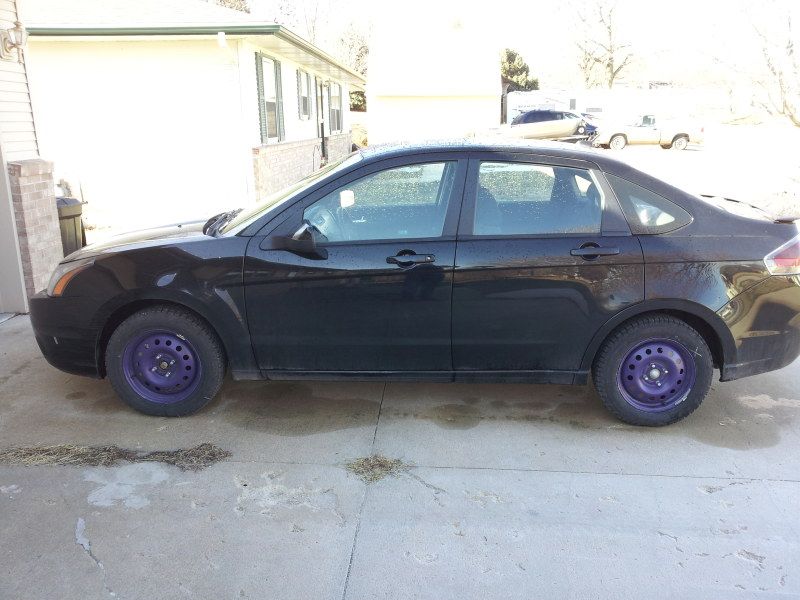 disregard the x on the back tire. it was marked so that i would know which rim was bent and needed to be on the rear of the car.
future work to do is:
Yakima roof rack. skybox and bike racks.
30% window tint all around. not legal in iowa but i can get a tint prescription.
and since i love the way the purple turned out. i am probably going to plastidip my 17" stockers purple. why?, because i can