So as I was merging on to the highway the other day I see a black MP4-12C in the left lane, naturally I had to catch up and get a better view. The guy was totally stone faced on the road couldn't get a rev or take off, nothing. Straight 60 mph.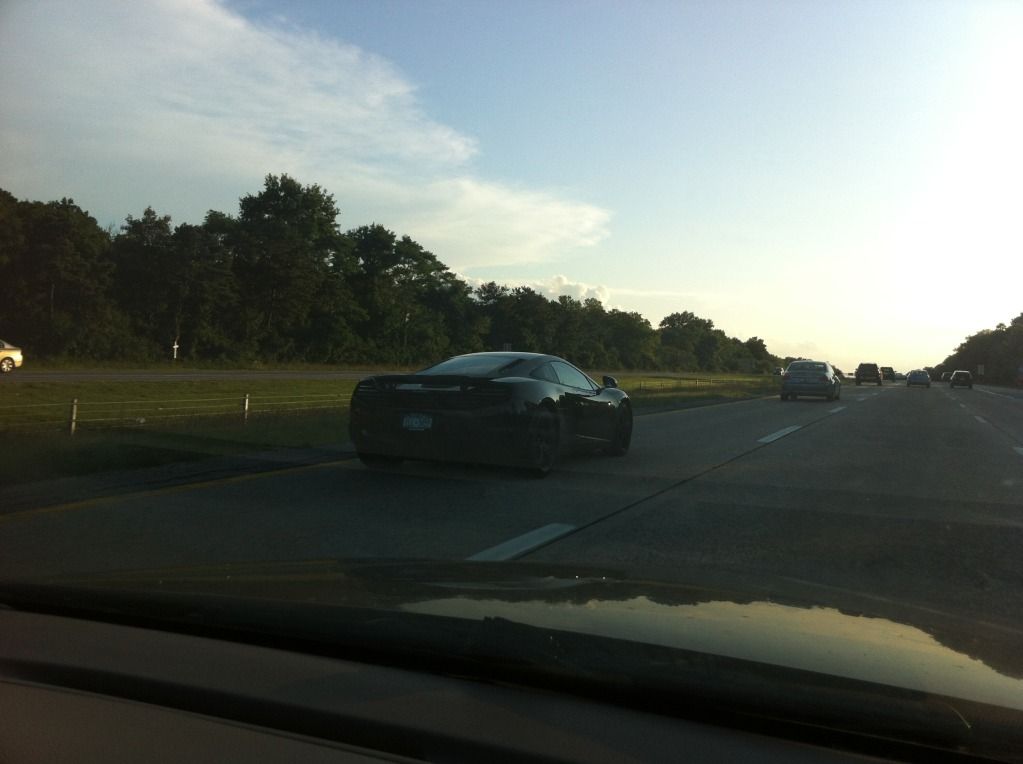 I was driving my other car so the mirror shot is awesome. lol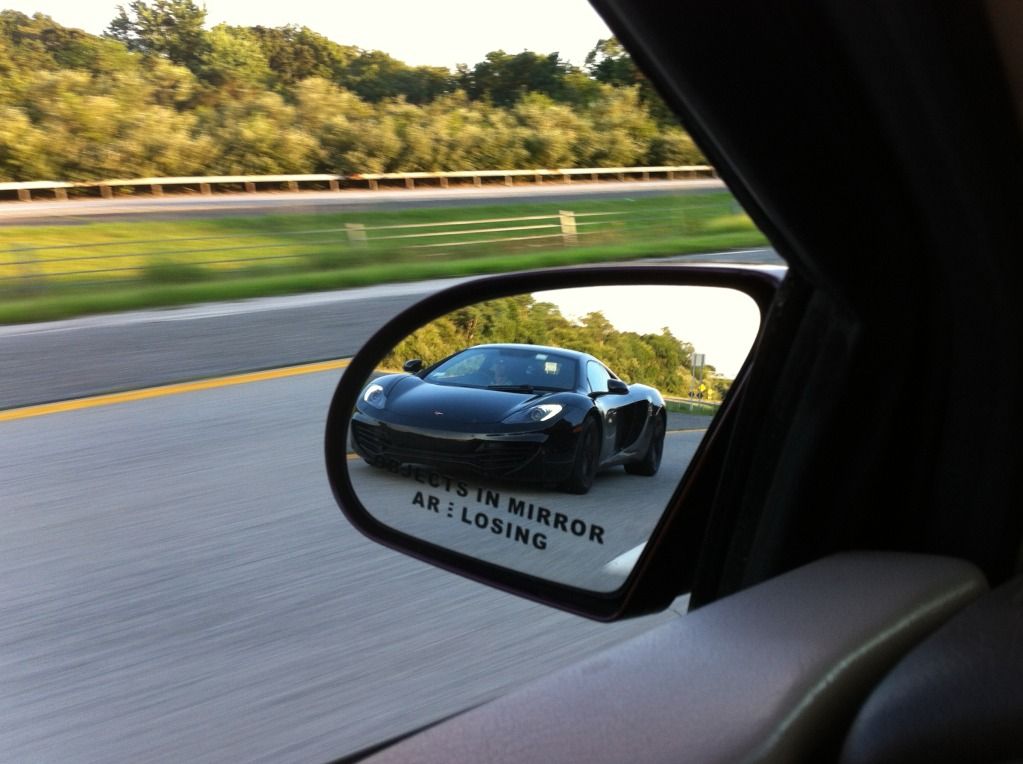 Also have another interesting story.....
I went to the Yankee game Saturday afternoon (in the focus) and on the way home surprise I had to sit in traffic. While in stop and go traffic attempting to merge onto a highway from the service road there are two NYPD patrol vehicles and an officer on a motorcycle on the zebra stripe between the on ramp and the highway. As I crawl up and reach the officer on the bike he points to my car, my first reaction is crap getting a ticket but thankfully I was wrong. His exact words "Yo that's that new shit, lemme hear it!" So I threw a couple revs. Haha.
I think he thought it was a new ST, clearly not a car guy. I don't know whether to be happy that my car is nice/clean enough to look new and not out of date or just smh at the lack of knowledge of the officer.