Let's band together and NEVER let something like this happen again!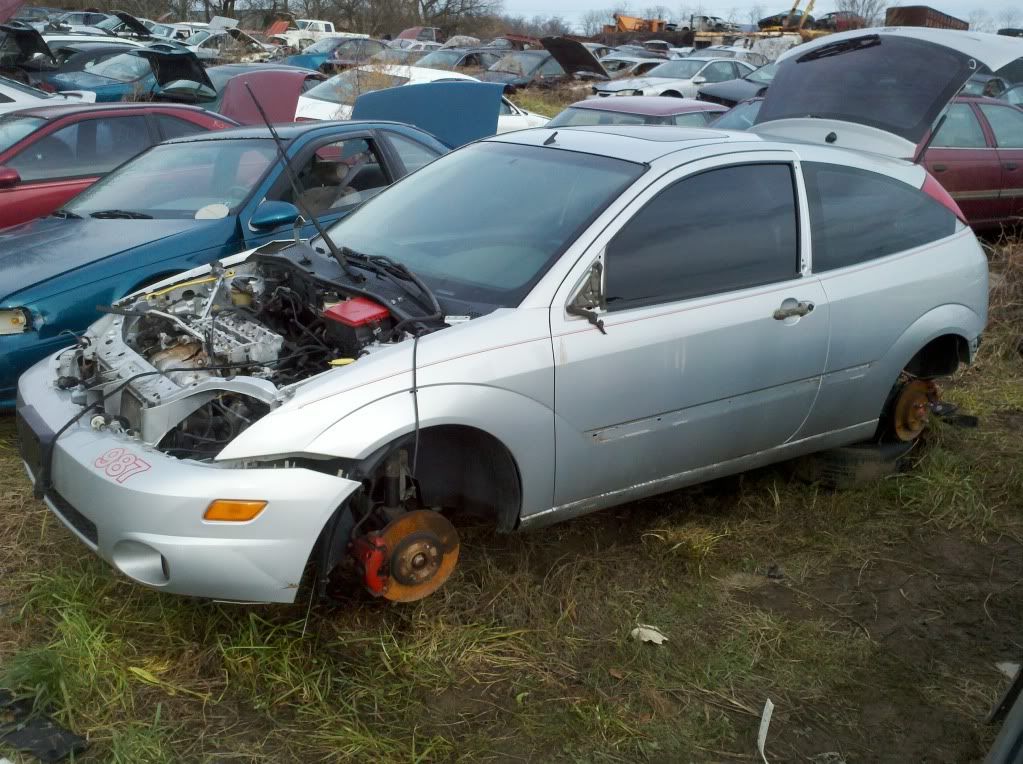 This poor car is now either a cube, a raw ingot, or a soda can now. I grabbed what I could, but before I could get back for the brakes and sway bars; the mad hatters at the salvage yard turned it into a collection of paperweights.
I've noticed while talking to my brother about his Dodge forums and school friends about their Olds threads that those folks have a common area to find and request parts from the intrepid members of their respective forum groups that spend a good bit of time in the junk yards looking for an opportunity... I also noticed we don't have such an outlet.
I'd willingly pull a part I know a fellow fanatic needed,
ESPECIALLY
if I knew I'd be in there for another item for myself! Let's spread the love and drop a dime to our fellow members if we find something rare and/or sweet; but primarily as a way for WTB people to put a formal request out to the Focus Community abroad!