Welp,
Today was the big day, I got to go pick up my new little toy, its a 05 CTS, 3.6, with 37,000 miles.
I was not looking for a new car, but I randomly stumbled apon this car and decided I was not going to let it pass me by after missing out on that Lincoln LS. I managed to swing what I felt was a very reasonable price, and I'm a happy costumer. The car is in very good condition for its age inside and out, the dealer installed new breaks, and tires and it rides like new.
Being 6'3 with extremely long legs, I could not get over the fact that both of my knees would be against the dash while driving. And now that I'm not driving 140km a day I decided to get something a little bigger and something with more room(and with a auto so I can get driven home after I trip and fall on a bunch of beer.)
Any way here is the random dealership pic I snapped before taking it home.
(Notice the basalt black on terracotta 993 Turbo covered in dust, I should of snapped a pic, it was a real looker.)
Fuzzy pic.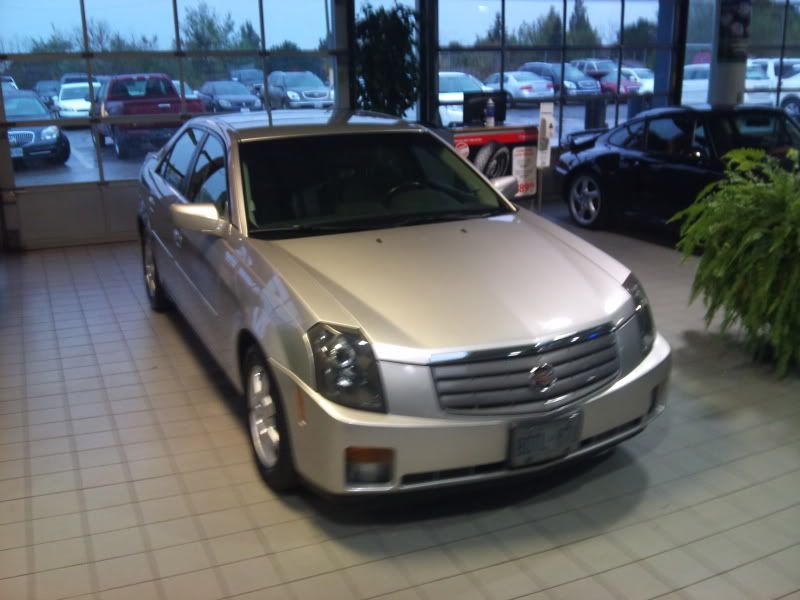 My Focus will be missed it was a great little car, I drove it almost 90,000km in a littler over a year and half and it never let me down. This is an entirely different animal, but all that power it will be easy to get use too.