Going to be doing this for every month. Comments and suggestions are welcome!
Click image for full size (1680x1050) and alternate resolutions!
September
's desktop has recent ROTM winner cdsilver02's SVT looking classy.
After a month hiatus, here is
August
featuring our latest ROTM Broncoboy80, I think it was worth the wait
June
's wallpaper features the "Finest Five" winners from 2012 Carlisle All-Ford Nationals!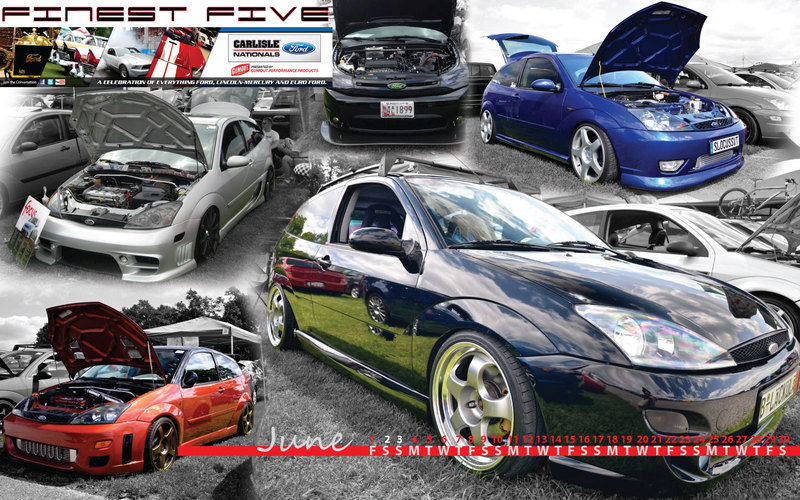 In celebration of the ST's pricing being revealed, we have a feature on it for
May
!
April
Broke my hand last month, was unable to use a mouse or anything for the past 6 weeks or so. I'm already working on May's though!
March
features jholso's old slammed 2008 featuring ridiculous amounts of work.
February
gives us the 2013 Focus ST Estate!
For
January
, forget about snow drifts, lets do some sand drifts!
December
's image is the "Can't wait 'til Spring" SVT Focus!
November
's image is courtesy of ROUSH and their SEMA concept. Enjoy!
Here you are for
October
, Ford Racing's ST-R from the Frankfurt Auto Show: