So I'm at a crossroads here and I have no Idea what to do. I currently live in Tucson and I'll be moving back to SoCal in the coming months so I can attend school. I have a ton of things I need to sell and this includes one of my two Foci so I can payoff some debts. So I'm reaching out to you guys to help make a case for either of the 2 cars...and maybe a little help on the price points as well
. I'll give a slight overview along with some pros and cons for each car.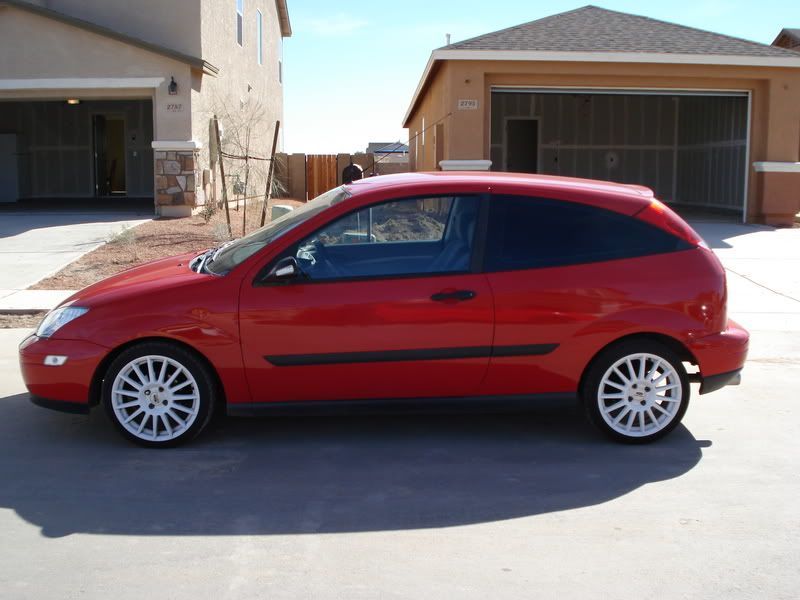 2000 ZX3 (Auto) - This is my baby. I purchased her brand new and this car has been a CHAMP for the past 11 years. This car holds a ton of sentimental value and the thought of selling it hurts
A lot of "first's" happened in this car
Pros: Never any major issues. The engine and tranny still running strong after 119k miles. Has near brand new tires (85-90% tread left), SVT suspension setup with less than 5k miles, Magnaflow exhaust, SVT header and downpipe, 2 7inch TV's in the head rest, and a pretty good sound system with a Clarion deck and JL Speakers/Subs/Amp. Has a nice Viper alarm system with remote start. Sitting on Ford Racing WRC Wheels (White)...my understanding is that these wheels are rare.
Cons: The depressive state I'll be in once it's gone lol jk. Probably won't get much for it, so that means I won't be able to pay all of my debts off. Check engine light is on, which means it may not pass CA SMOG testing. 119k miles. Some minor cosmetic dings. It's an Automatic. AC not working, although I've been told I just need to replace the blower motor. After-market power windows and motor on that is dying. Clear-coat on wheels is pealing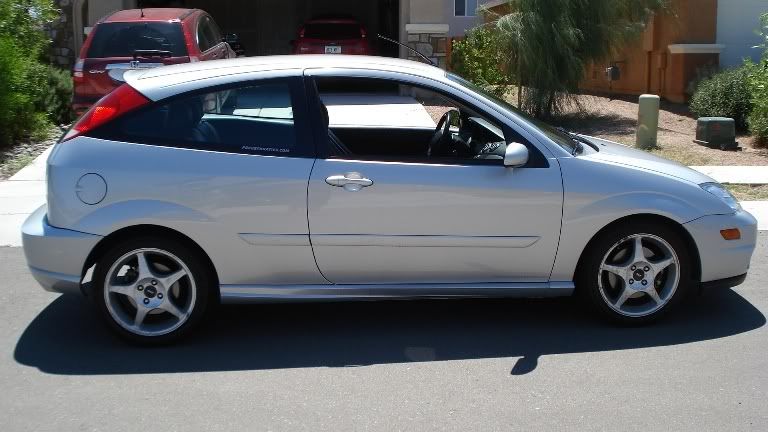 2003 SVT ZX3 - I've only had this car for about 3 years now, so it doesn't hold any sentimental value at all, but it sure is fun to drive.
Pros: Should bring in enough money to pay ALL of my debts. VERY fun to drive. I love manual tranny over auto any day. Newer Eagle F1's with about 90% tread. Nice Sony Bluetooth deck and upgraded speakers (not sure of brand as they came with the car). Magnaflow exhaust, K&N short ram intake, Ford Racing spark plug wires, and a Clutch Masters Stage 3 Clutch/Flywheel combo with less than 8k miles. Interior is near flawless...IMO. 59K miles
Cons: Needs new shocks/struts ASAP. Wheels have some "scarring". Not sure what the previous owner did to these wheels. This too has a check engine light on.