Quote:
Originally Posted by
valo4all
Hi, Im new to the forum and i really could use some help.
Im seriously considering a 2009 Focus SES Coupe as my next car but I need trunk dimensions for subs.

I own 2 Alpine Type X's with a custom box made for these specific subs and would like to keep them in this box.

Few Questions:

1. Will theses fit?
The box is 46" wide, 15.5" tall and 18" deep. (I have a picture but i cant figure out how to attach it)

2. Can i hook up an amp to the stock stereo with rca cables and keep stock radio.

3. Can the battery handle a 2500watt Audiopipe amplifier?
4 feet wide is going to be an issue..... I don't have a measure tape handy right now but i think the trunk may be about 4 feet. My box is 32 inches wide and barely fits.. i MAY have 6 inches or so to spare.
The battery should be fine, I have a 2900 on mine and don't have any issues unless i leave my car in acc.
and yes you can hook the amp up to the stock stereo. You just need to splice into the speaker wires then get a converter which i got at wal mart for like $15 to convert into rca.
Details
Product Type Car subwoofer
Width 32.4 in
Depth 19.6 in
Height 16 in
Gigantic pics.... sorry guys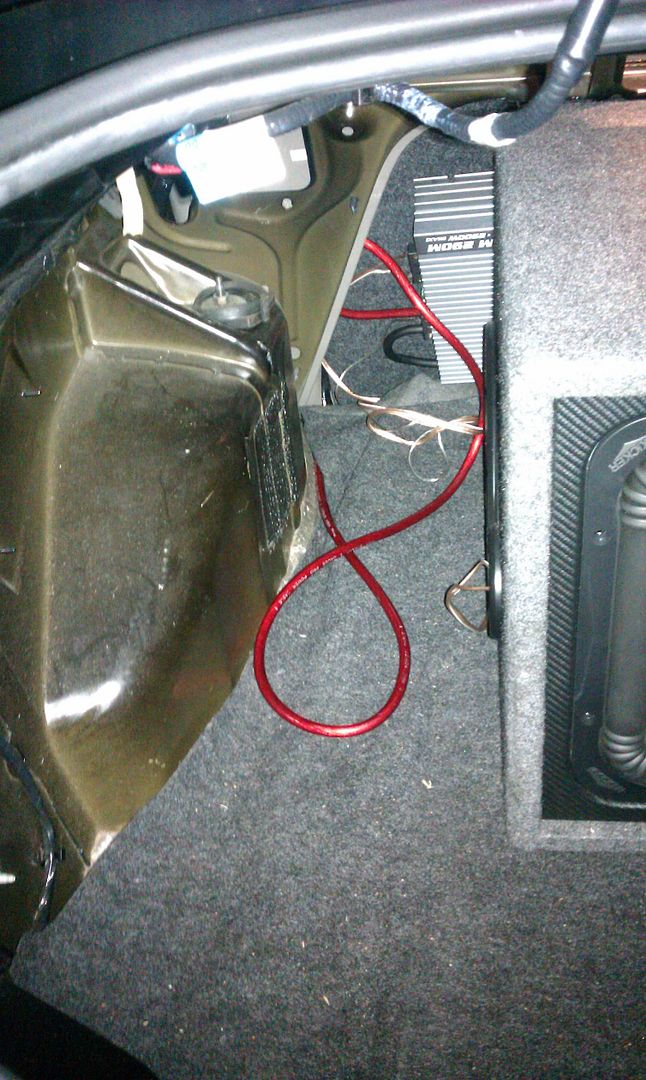 As you can see, I don't have much room.