Hey guys. Haven't been on here in awhile, so I thought I'd give you an update on how my GT is coming along
This is the car about 6 months ago. Lowered with Eibach prokit, CAI, 4.10 gears, mac Prochamber midpipe (no cats), Magnaflow exhaust, Bama race tune, mach 1 chin spoiler, window tint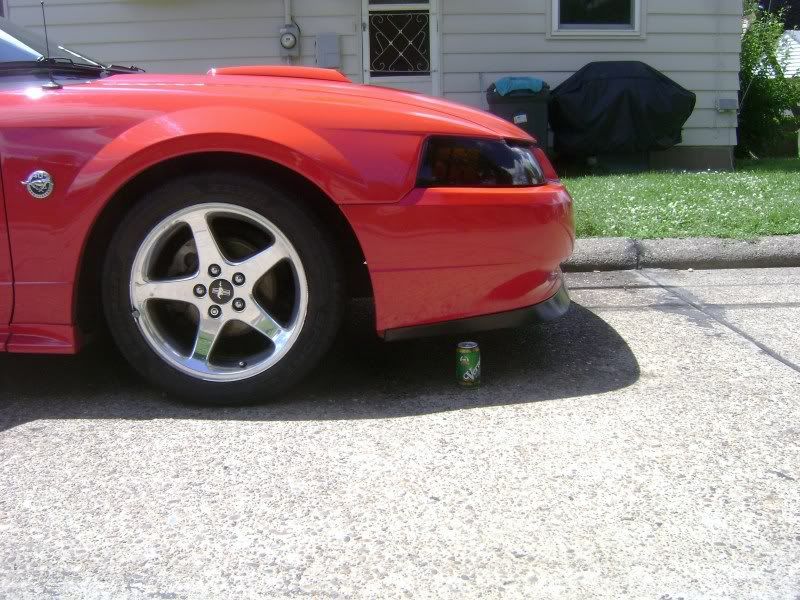 Then about 4 months ago the car got keyed. Both doors, both rear quarter panels, trunk lid and wing. Immediately had a Python alarm with proximity sensor installed. Also, I decided this would be a good time to get the car repainted a colour I really like. I decided to go with 2010 GM White Diamond Pearl. We also shaved all the emblems, and made the hood scoop semi functional. Basically we removed the honeycomb insert, and drilled out the hood to allow some cool air into the engine bay. I know it doesn't really anything but allow some fresh air into the engine bay since the filter is in the fenderwell. We also left the fog lights off the car. They never put out much light and the filter sits right behind the fog light, so it should be getting some additional fresh air now.
Post Paint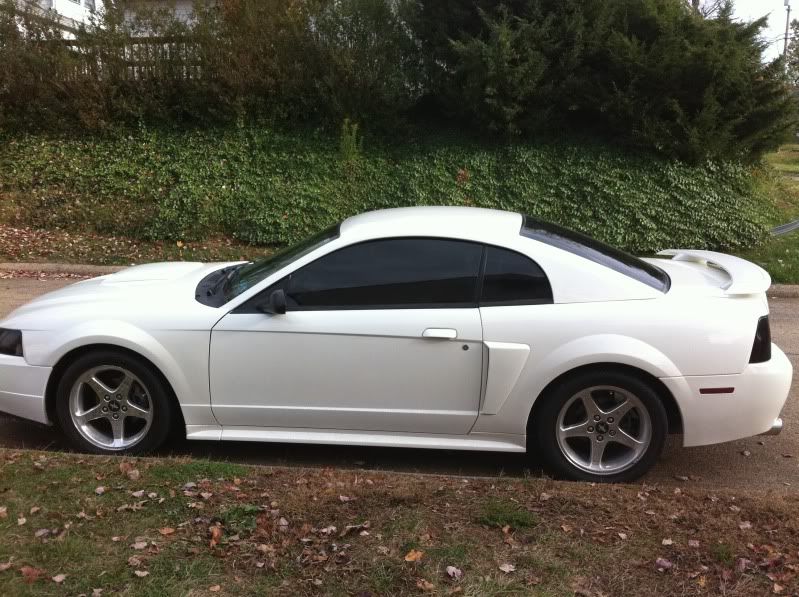 Good picture of the pearl pop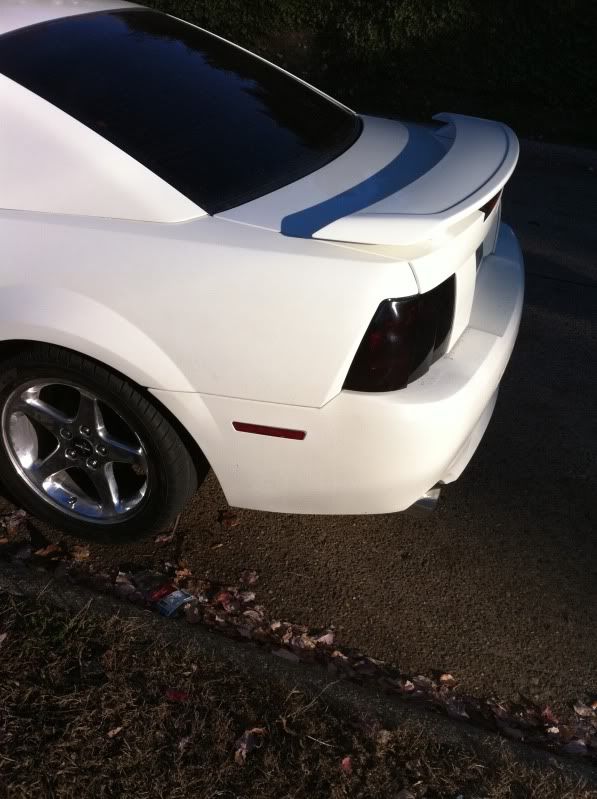 Close up of the pearl in action
And a couple of my GT with my uncles 03' Cobra. The cobra has full exhaust, C&L intake, smaller pulley making 15 lbs. of boost, and a larger 3 core intercooler. The car dyno'd at 503 hp at the wheels.
Hope you all enjoy. Comments are always welcome.
EDIT: Forgot to mention. Come first of the year the mustang emblem in the front grill will be black, and the car will either 18 inch black FR 500 deep dish wheels, or 17 inch black cobra R deep dish wheels. Still up in the air on which I want. Also working on redoing the whole Mach 1000 system. Just replaced the stock 10 inch woofers with 10 inch Kicker CVRs this weekend.