Well I didn't even realize it at first but I've owned my Focus for a year now. Saturday November 22nd 2008.
Went to the local Toyota dealership to look at used cars and see what they had. Saw my Focus and really liked it. I actually didn't even know how to drive it when I bought it so my dad had to drive it off the lot for me. (I was driving motorcycles but never a 5-speed car before.) So that night I went to a parking lot and by the next night I was driving it around by myself no problem.
It's been a great year with little to no problems. Only repair so far was new end links. (Although I'm pretty sure I need a new serpentine belt (Hopefully sometime this week.))
Here is a few of the first pictures I ever took of it. (Can't remember how long after I bought that I took these.)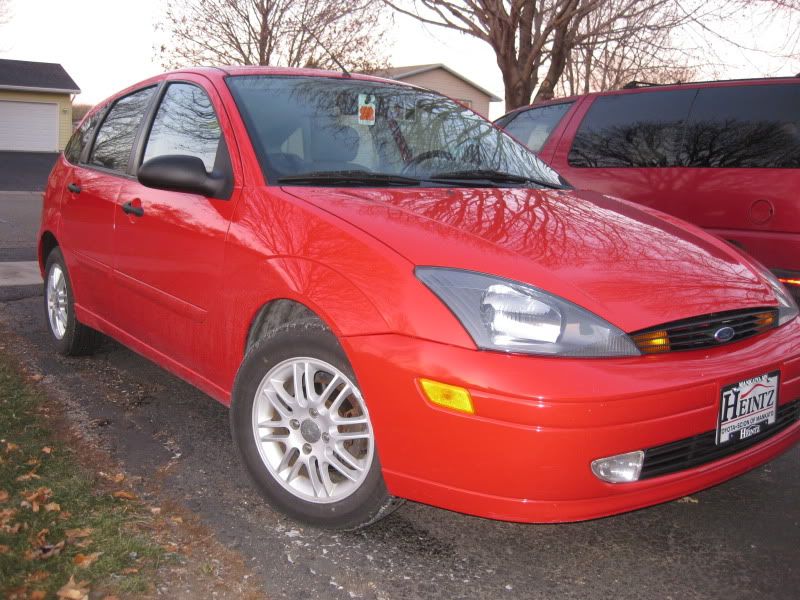 Since then I've done a lot of little mods. If you really want to know them all check out my profile.
Here are a couple that show more what it looks like now...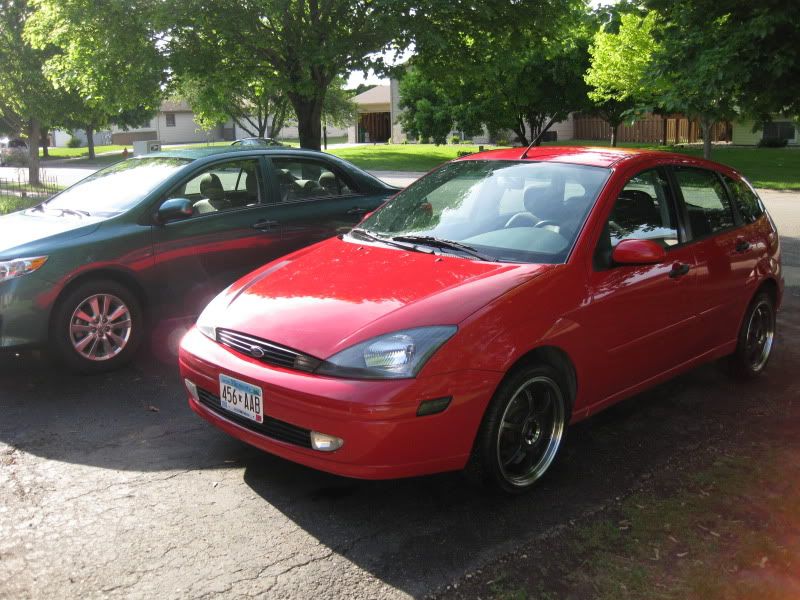 And this is one I played around in a picture editing program with...
So I guess I'm just trying to say that it's been a great year with my Focus. This site has been awesome, helpful, and great all the time. I look forward to continuing to drive my great car and enjoying every second of it.