Lesson #1 in putting a car together: DO NOT OVERTORQUE BOLTS. the next guy or girl (could be you) to work on that part is going to be PISSED.
I spent 5 hours total getting this bolt out. Its the top,right bolt that holds the slave cylinder in the mtx75. Here is a list of things I tried.
8mm 6pt socket, broke the socket
different 8mm 6pt socket, began to round the bolt
8mm open-end wrench, continued to round it off
various sized vise-grips clamped down longways because you cant fit vise-grips in the bellhousing, rounded off even more and started to mar the fluid passage of the slave cyl
hammer-and-chisel off-center in counterclockwise direction, continued to round it off
heat+vise-grips, nothing happened
PB blaster overnight, then heat+vise-grips, nothing happened
hammer on the slave cylinder itself in an effort to get it to spin, did nothing but make a few dents
pound a 9/32 6pt socket on and have a go, just rounded more
more vise-gripping... nothing but more rounding.
finally it was small enough to hammer on a 7mm.
Got it on good and tight.
turned and turned with all my might.
and it rounded off.
at this point I was getting angry and just about to give up. So, I did what every DIYer should do in this situation, I googled it.
Turns out some nice guy on the internet suggested people should get a drill bit just as big as the shank of the screw/bolt and drill off the head. So, in what I KNEW was going to be my very last final shot at this bolt, I tried it.
And won.
Made a really good shot too! Right down the middle.
The rest of the bolt.... turned out by hand........
TOO MUCH TENSION on the bolt caused this, which was caused by OVERTORQUING. Person who put this transmission together, I HATE YOU
And now for some more cool pics, which is really the whole point of this thread lol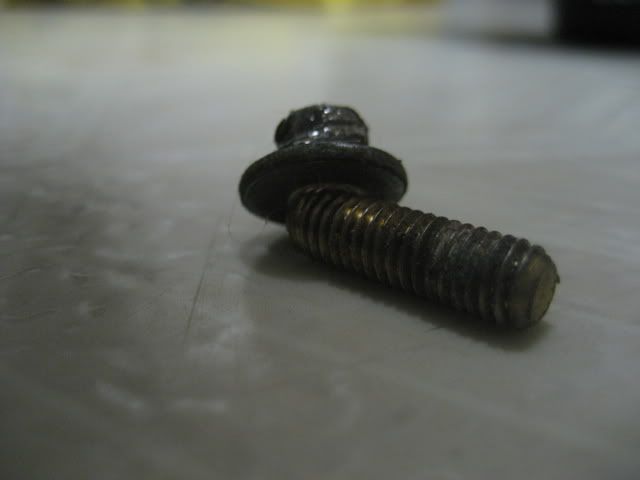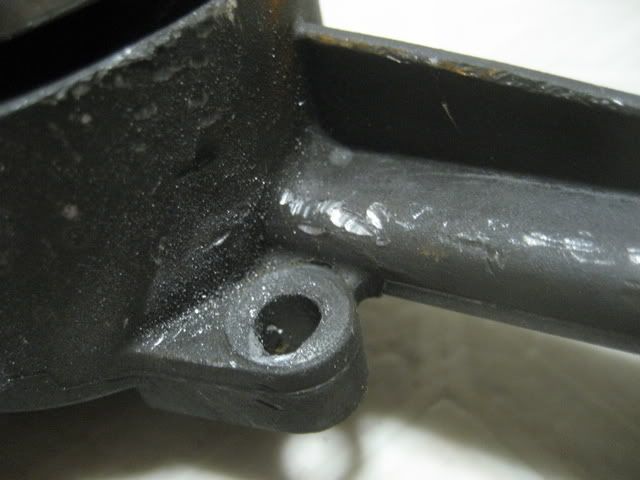 And with minimal damage to the slave cylinder, no less!
Before anyone says anything about metal shavings getting in the trans, remember that the slave cylinder (and therefore input shaft seal) was in place the entire time I was drilling.
I was actually really concerned that it was stripped inside the hole. But, I got lucky, the idiot who did this did not crossthread, just simply overtorqued. that jerk owes me 5 hours.