So....I work in a field where customer service is a high priority, and I'm known for having great skill in that area. This week, one of my residents (my "customers" are residents to me) gave me a cactus in a nice teracotta pot and a barely alive piece of one in a small plastic pot, to thank me for everything I had done for him.
On friday, I headed home for the weekend, and loaded up all my tools and gear in my car, and carefully positioned my new cacti in the rear hatch area to ensure they wouldn't fall over.
Naturally, someone cut me off on my ride home, and forced me to slam my brakes, which caused everything in my hatch area to slide foward to where my rear seat used to be.......which is normal, since my rear seat delete, I've gotten used to it, I didn't think anything of it until as I stopped dirt hit my dashboard
.....
uh oh!
yes I know my car needs a wash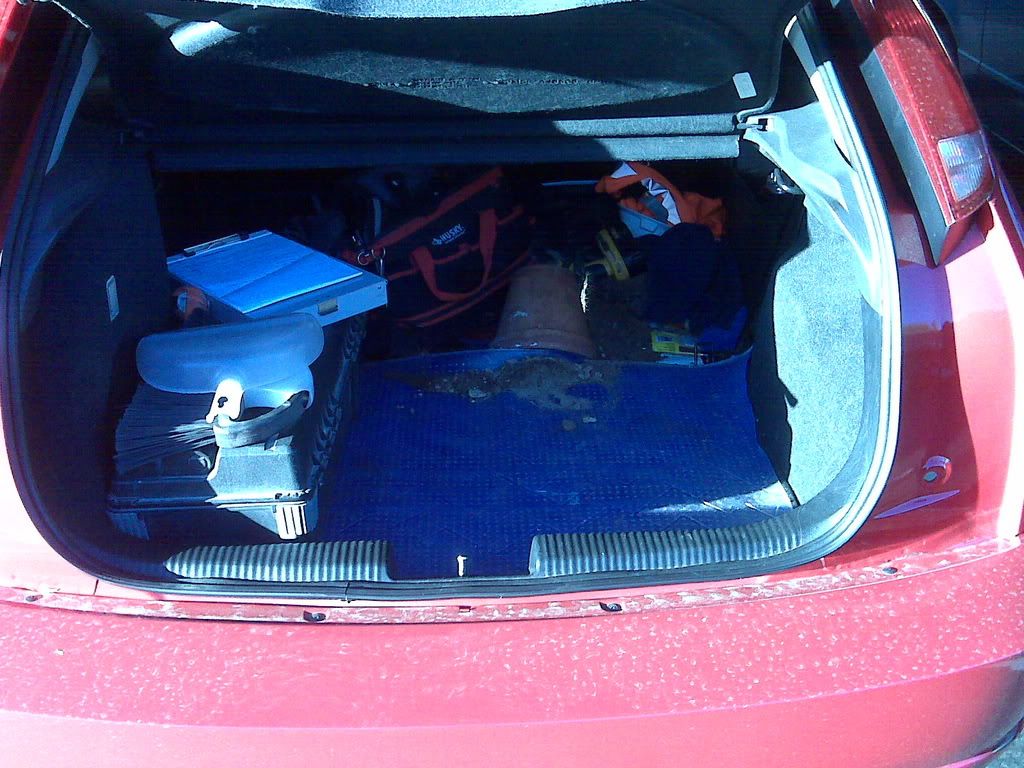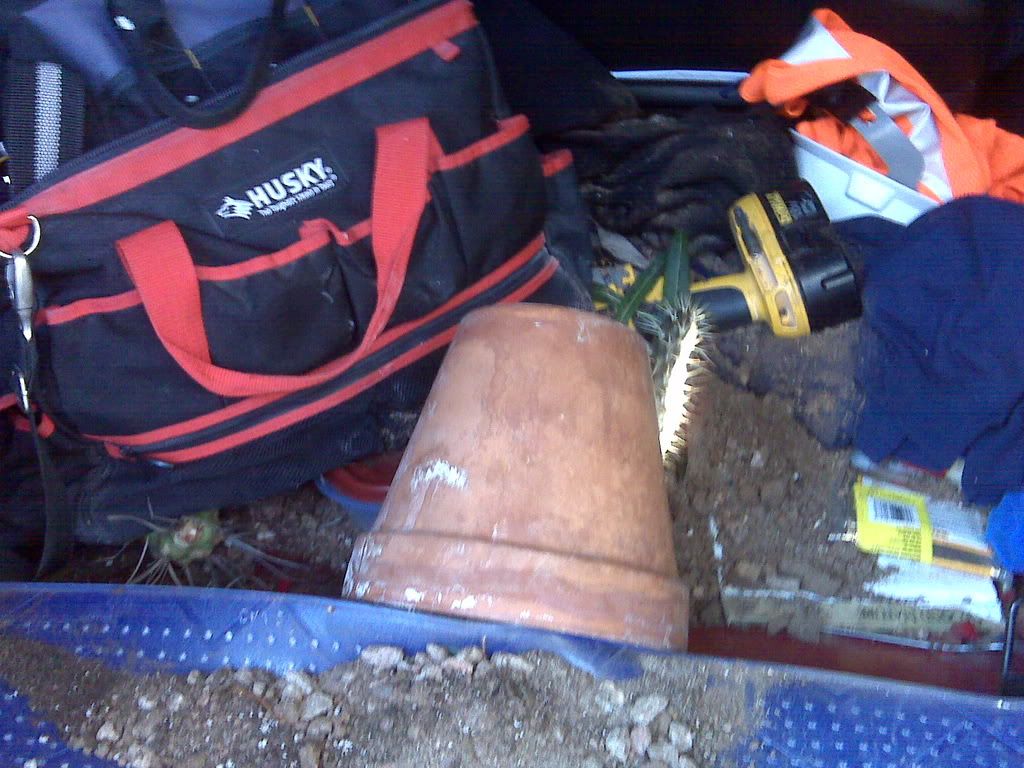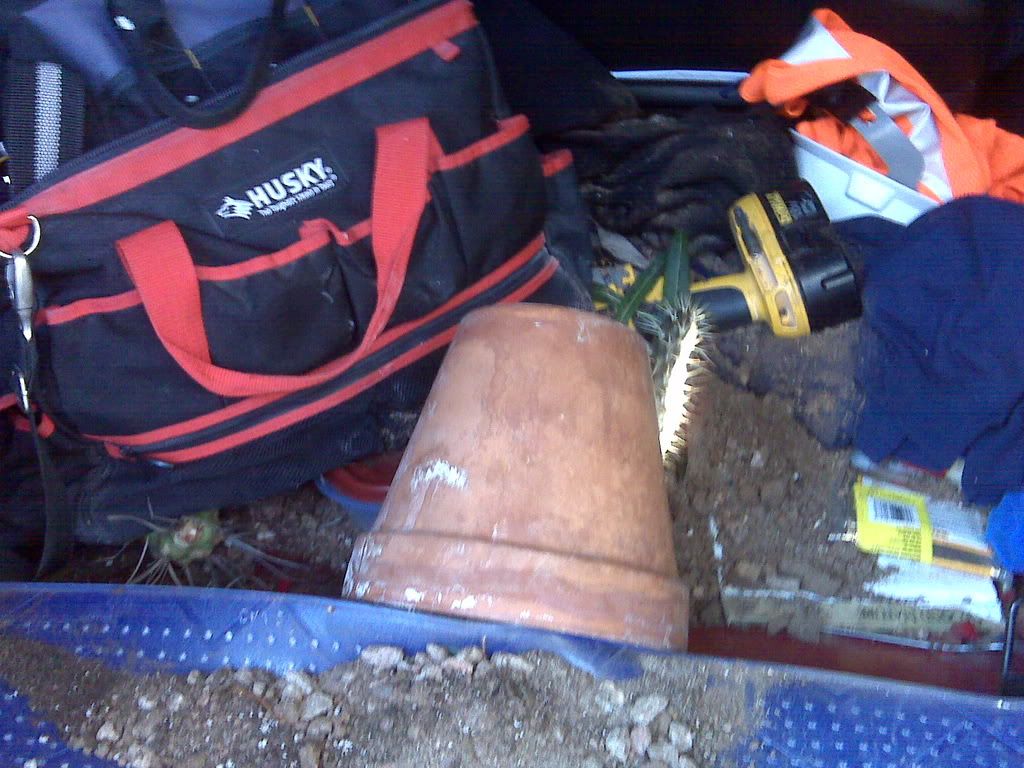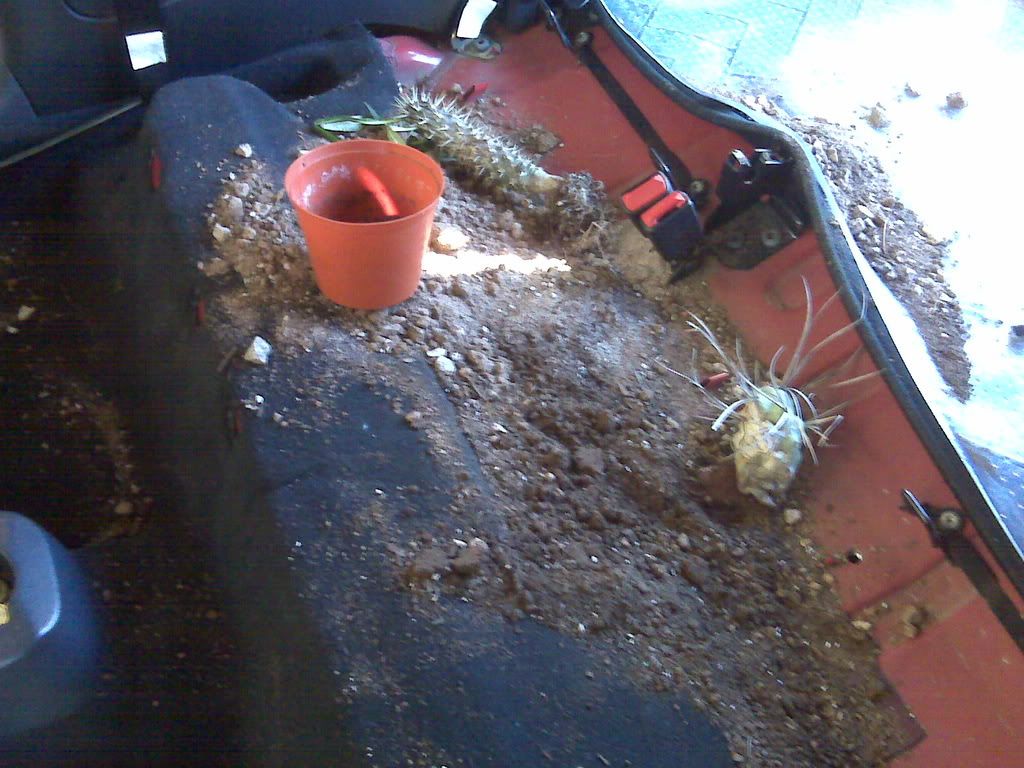 So, after I picked all my personal stuff out, and used a broom and dustpan to collect enough dirt to put the good cactus back in the pot with dirt, I spent $6 at the carwash just to vaccum all the dirt out.
I spent another $4 washing the car too.