Ok, so heres whats up. We have three Foci in our family. My brother has one, my mom has one, and I have one.
Now, my moms used to be mine. Its an 06 ZX3 SE with a few extra options. Its got the SAP, a sunroof, ST gauge cluster. And a couple small things that I added to it. It is a 5 speed, and it currently has 67k miles on it.
My new Focus, 09 sedan SES, with every option available, is also a 5 speed, and has about 800 miles on it.
So heres the deal, my mom wants to trade me cars again. She would take ownership of the 09, and the 06 would go in my name. Im just wondering what you think I should do. If I should go ahead and trade her back, or try to keep my new car. Currently payments are about $400 a month on the 09, if I take the 06 back, payments would go down to about $150ish. So, do you think its worth it for me to trade back? I dont really like the hatchbacks, I dont like how they look. We bought it because it was cheap, and my other car blew its tranny. As I said, my 09 has every single option possible. And the 06 is an SE. No leather/heated seats, no ABS/ traction control, no audiophile system, no ambient lighting, no SYNC, its pretty stock. It does have power everything, it has the SAP (big plus), and a sunroof (another big plus)
What should I dooooooooooooooo
Heres pics of both of the cars.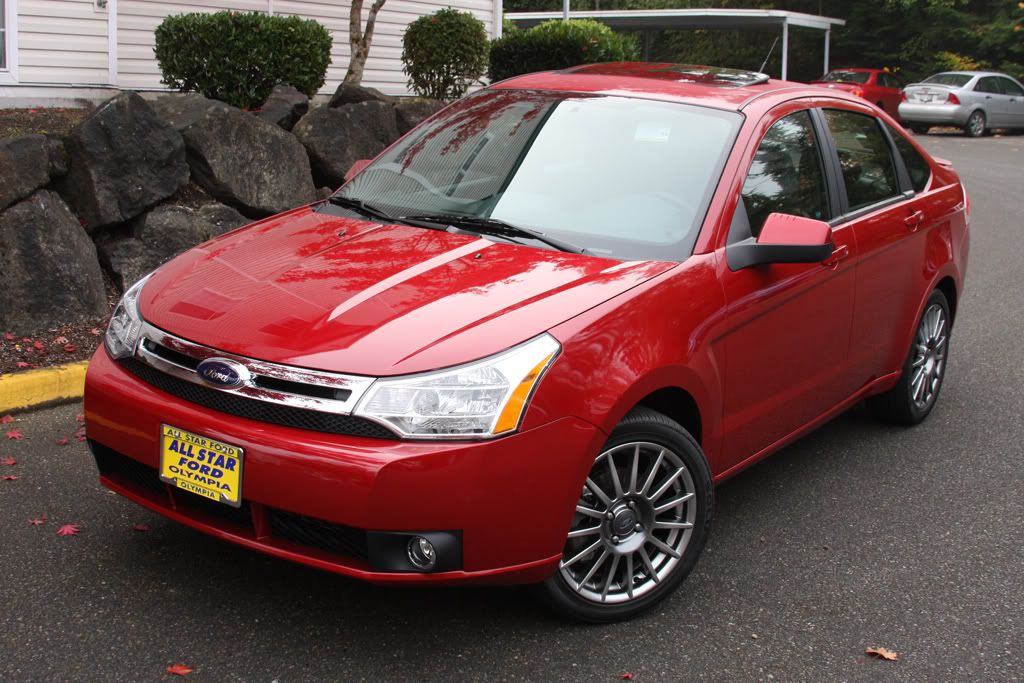 Edit: If I was to switch, I would also switch rims. Gotta keep those EAP style rims. So keep that in mind as well...