Ipod holder DIY...I got this idea from HaveBlue83.
Metal coat hanger FREE
Ipod cable extension 9 bucks at radio shack
Belkin Hard case for 80/160 GB Ipod. $1.00 @The Dollar Tree
Slip the front of the ashtray off. It will look like this. The red is where the coat hanger fits in.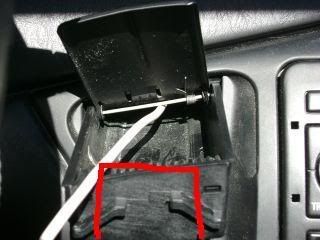 Bend your piece of coat hanger to fit the ashtray/Ipod case. Drill holes in the back of the case so the coat hanger will fit through.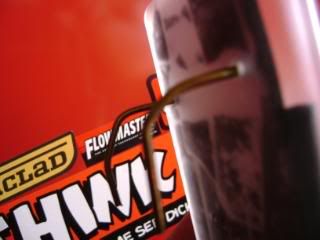 I had to use the 160GB case backing because of the extra space the coat hanger takes up. I also cut a small piece of hanger to put on the bottom to even it all out.( I electrical taped it all so my Ipod won't get scratched up.)
After bending the coat hanger to get it where you want it you will get this....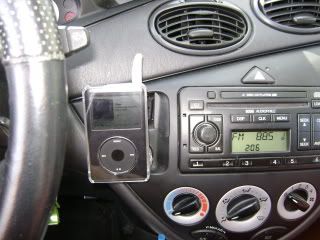 I like it a lot.