Here are a couple indexpensive mods I did to my car. They took a little work but I am very happy with the results.
This is sun visor I made using window tinting. The letters were cut out of silver window tint that I found sitting around with black tint as the background. I had a hard time getting the black tint to form to the shape of the windshield and I have some bubbles but it was my first time doing tint and am still very happy with the results. And you have no idea how much it improves sun glare when driving.
I also painted the SVT lower air dam as well as the rear hatch trim piece (I only have a picture of the front dam). If you have the time and patience (and black plastic trim pieces), it is a great way to clean up the look of your car. Another side note: this picture was taken before I sanded and polished, know it has the same shine as the rest of the car.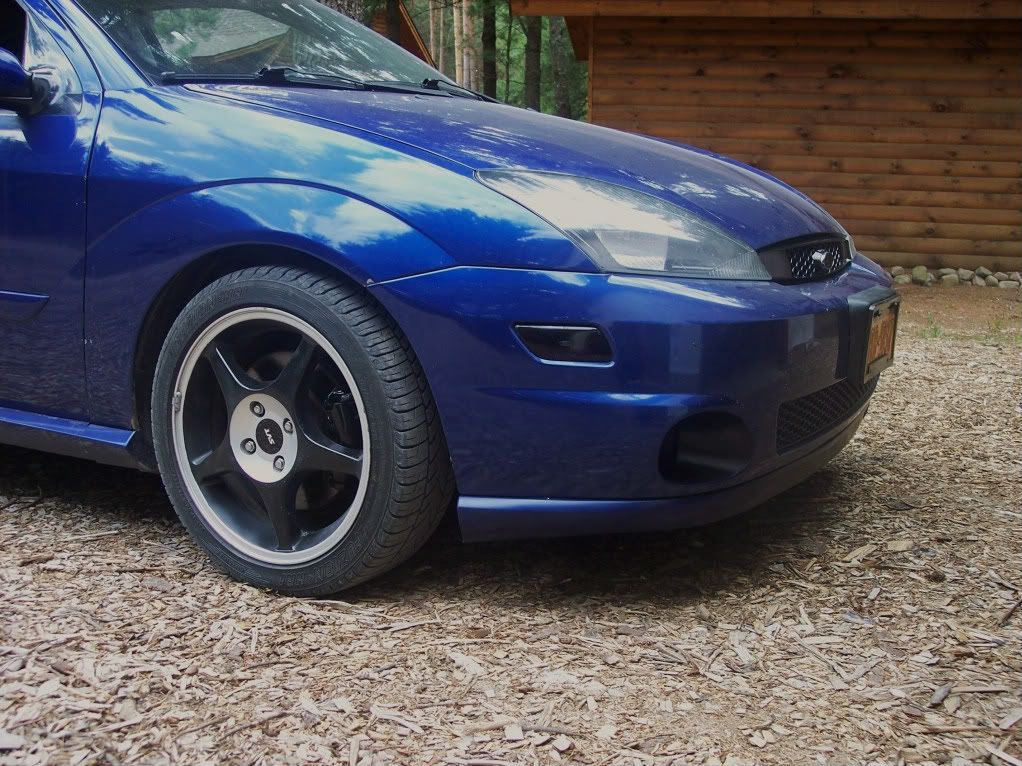 Other cheap mods that get my vote that have been mentioned before are taillight and front signal tinting, brake caliper painting, and rim painting. Some of these mods take time and effort, but when done right, they can add a lot to a car.