Nevermind the fact that driving down Tulsa's roads is basically the same as getting a shiatsu massage from a rhinoceros with Parkinson's thanks to all the bumps and bone-jarring bumps, the short commute to work is also more or less the same as trying to sneak through a prison shower naked, no matter how hard you try to avoid the bad spots; your still going to get pounded. Damm big farking rock. Naturally I was trying to avoid one bad spot in the road when I found a small hat-sized rock in another, which leaves both a very pissed-off Jimmy and my steering wheel slightly pointed to the left. Thanks to my superb story-telling along with the modern miracle of MS-Paint, I'm able to show you exactly what happened in agonizing detail....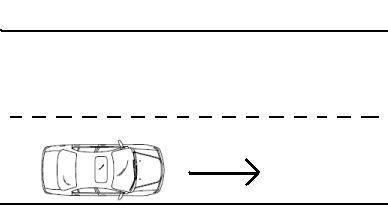 "La la la...driving to work."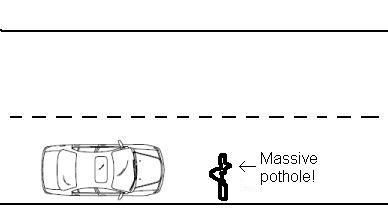 "Ah crap, massive pothole! No problem, I'll steer around it."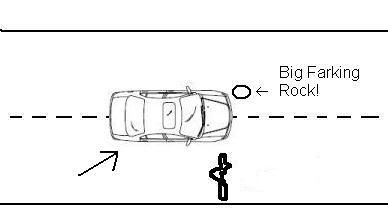 "Ah crap! I avoided the pothole and found a Big Farking Rock...oh no Mister Bill!!
Naturally I stopped, and while I can't see any damage to the body of my car or the rim itself, my steering wheel is definitely a inch to the left now while I'm going straight...so I've got a date with an alignment in the next couple of days. This just pisses the poo right out of me, particularly since I was trying to avoid a smaller pothole and managed to find a big farking rock!