The biggest reasons I decided to get rid of the Focus were that it was getting up there in mileage, required Premium fuel AND still got crappy gas mileage (22MPG average). It also chewed through tires, brakes and O2 sensors like no tomorrow. If I had a little put-putt car to cruise around in and I was able to store my SVT in the garage, I'de probably still own it. Unfortunately, it was my daily driver. Through my ownership of the car I put a ton of money into repairs for things that would last well over 100K in many other cars..I feared I'de have more problems, and I drive a lot.
So, out with Silvia, and in with Whitey--my new ride. She's not exactly new, but she's in great shape and I got her for a very good price from a Honda dealership with a 150-point inspection. She's a 2004 Honda Accord EX with a V6 mated to a close ratio 6-speed manual. At the heart is a 3.0 SOHC VTEC motor with 240HP and 215tq. The car pulls hard from 0 all the way to redline on 87 octane and gives me an average of 25MPG combined, and over 30 in straight highway driving. She has 8 airbags and numerous other cool features to make up for the HIDs I lost in the SVT, like an Orange LED that shines down on the stick and cupholders at night to illuminate things, dual climate control so my GF doesn't get cold when I have the AC on, XM satellite radio built in, dual heated seat controls and my favorite...A CENTER CONSOLE (that slides).
The SVT was more of a drivers car, but the Accord actually handles almost as well thanks to a sport-tuned suspension and Unibody contruction. From a stand still I was dead even with my buddies 2003 Acura CL-S 6MT with Eibachs and an AEM CAI--and my car is 100% stock.
So here are some pics of my new ride! Hope you guys like her:
From the side
3/4
rear 3/4 with the red V6 badge signifying 6MT
Interior
Door has soft leather and "carbon fiber" inserts. Handles are real chrome!
Interior with storage and some buttons.
What I see when I drive...stereo buttons are out of view on the left of steering wheel...I actually prefer them how they were in the SVTF, but it's the same thing so..
6MT baby! Smooth shifting and stiff...no play when in gear + 2-way heated seat buttons.
Where the LED light is + sunglasses holder and three garage door buttons
Rear seat airbags just in case
Rear seats
The one and only ding..right on the edge where it's so expensive to fix that I think I'll just learn to live with it.
17" wheels with ~12" front brakes.
Motor
Another engine shot
Engine from outside--nice to have struts for the hood
VTEC JUST KICKED IN YO!
some other stuff
Sigh...I still miss her, but can't have it all!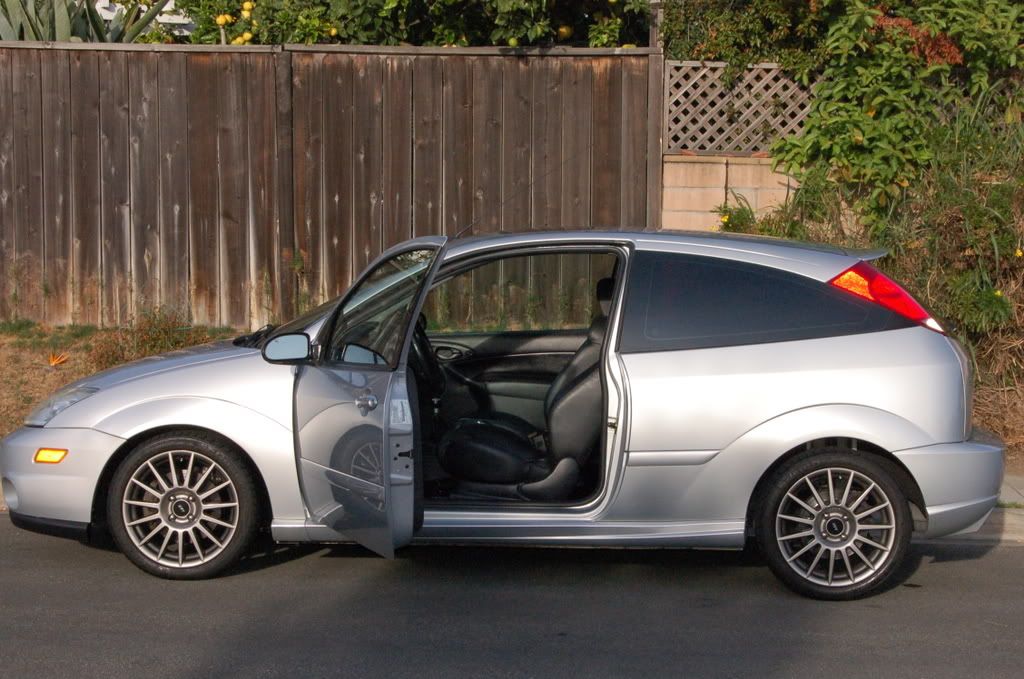 Hope you all enjoyed!