No exaggeration. I started at 1 pm, and finished at 8 pm- but I did take a break to eat 2 pieces of pizza. I figured the first time would take a while, but I didn't think it would take that long. I could do my old 3.0 van in 2 hours.
Here's what it looks like together, this pic taken after I'd finished.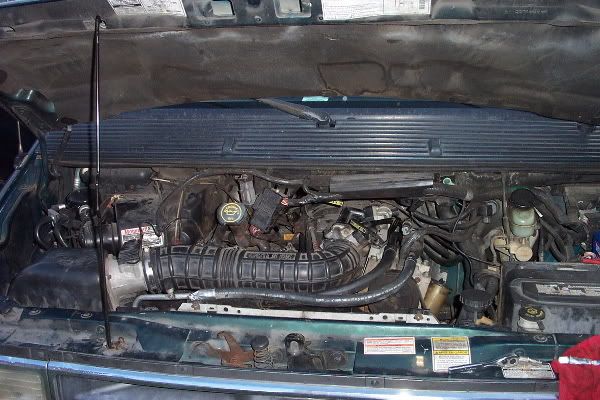 And the dash- ya gotta remove the engine cover.
Here's what you have to take off to start with- more has to be removed one time for certain plugs.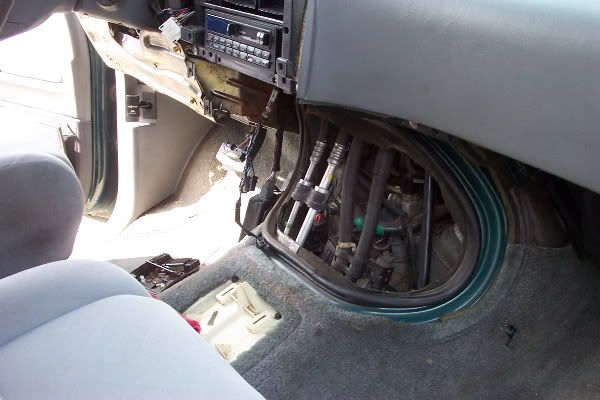 Sometimes you have to turn around in a position you wouldn't think of just to work it.
Hey honey I think your finger is in the pic!
Here's what that side looks like from under the hood. You can see the #1 plug, it was the only one you could reach from the front after removing the alternator. Those hoses there are actually molded into a T for the rear heater. Those were a big problem- something I didn't have on my old van. There was barely enough room to get a short socket on the bolts that held the alternator on, and I couldn't reach very far back from the front.