Sorry, I don't actually know what race, series or whatever it was. I heard about it through forum sponsor Capaldi Racing that was going to be there. Me and a friend headed up Saturday mid day-ish. Started pouring soon as we hit the road but thankfully stopped and ended up being a very nice after noon despite getting quite sun burnt on my neck and face :b
Pre-production 08 race car, sounded pretty good although they said it wasn't running right.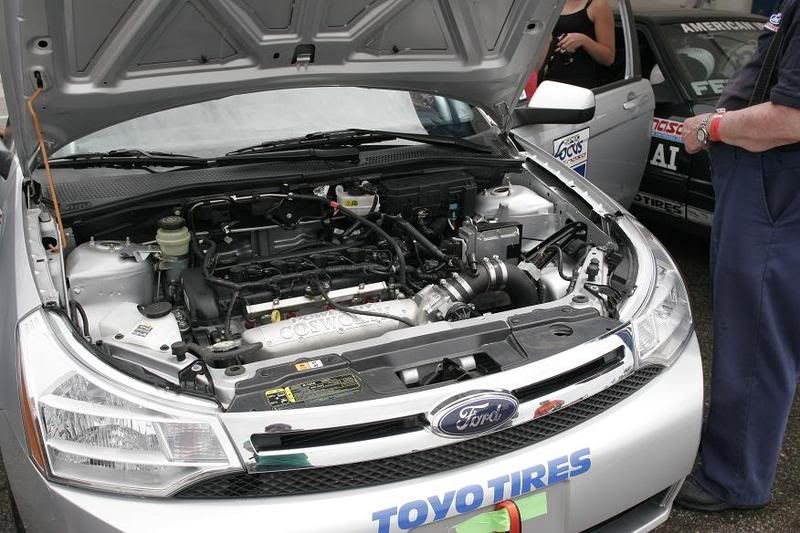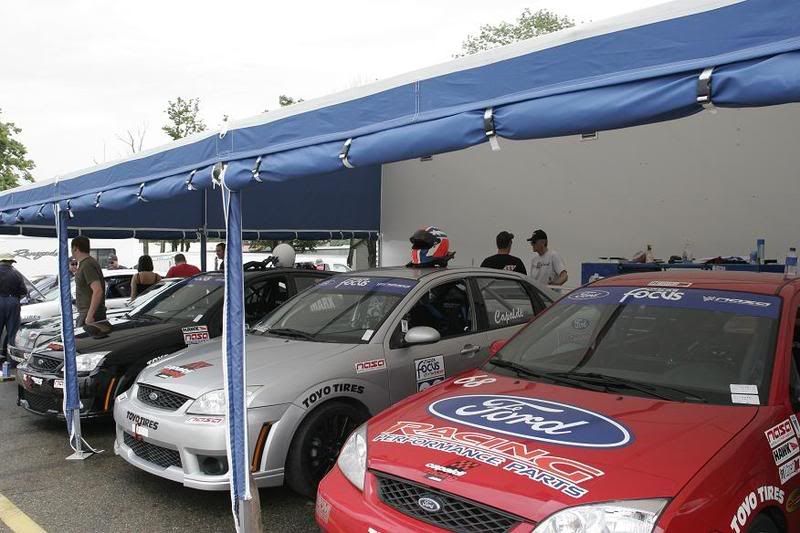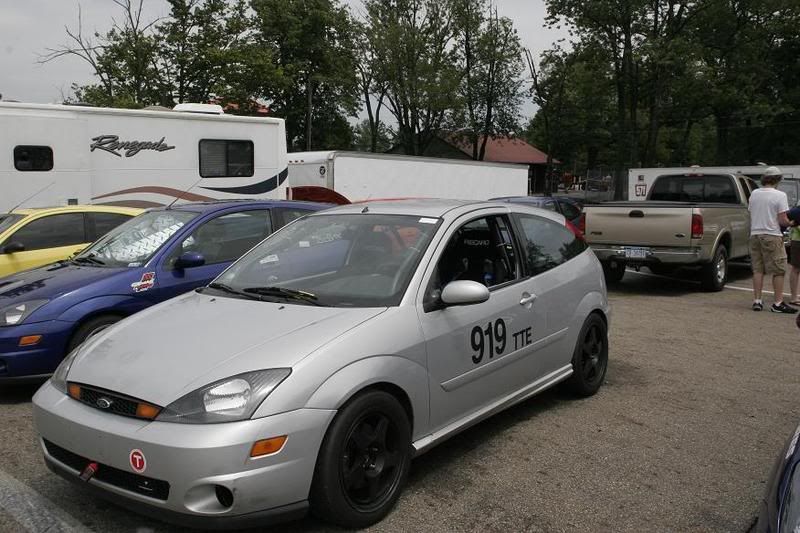 Was quite surprised to see this there. Not sure if some of you remember reading about this. SVT exterior, 200ish whp Cosworth 2.3. Pretty badass in person.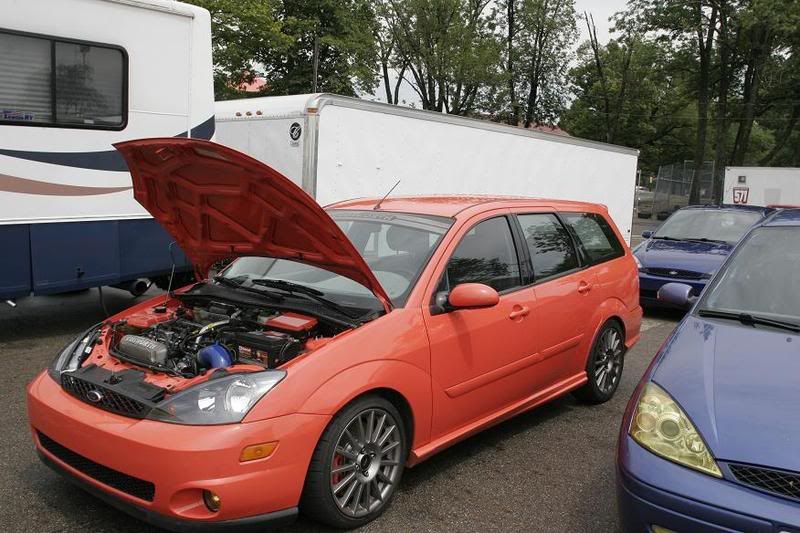 My car behind.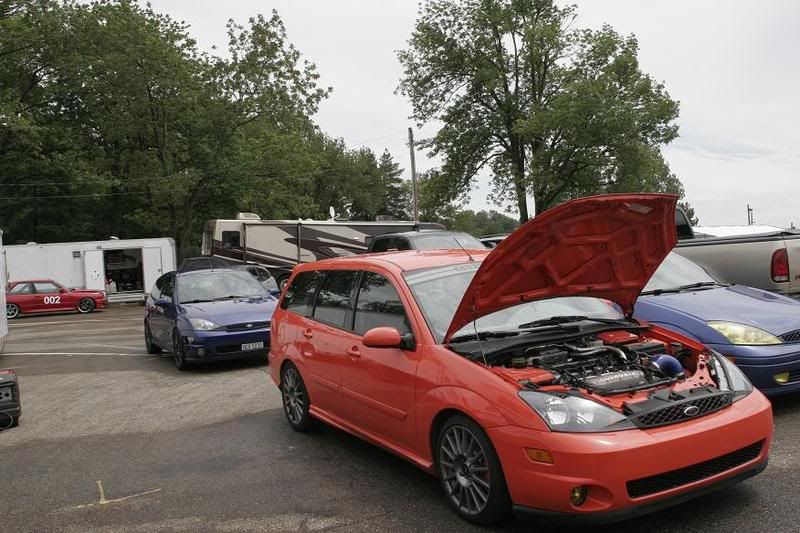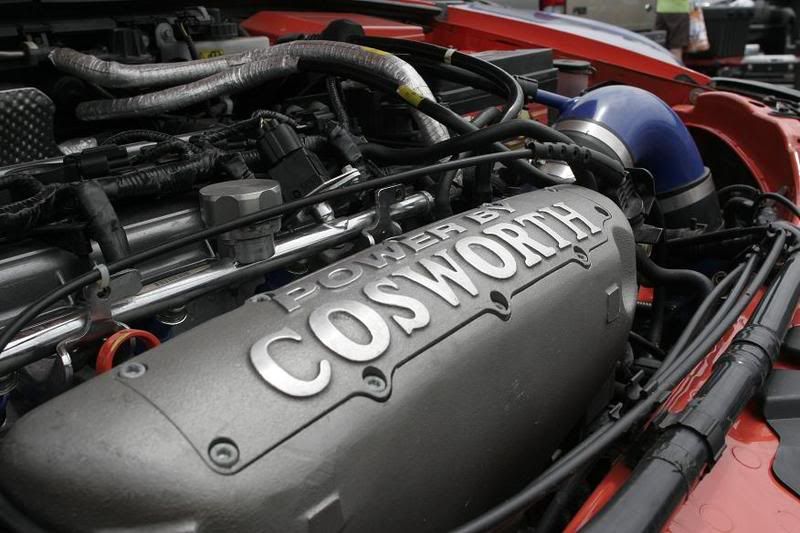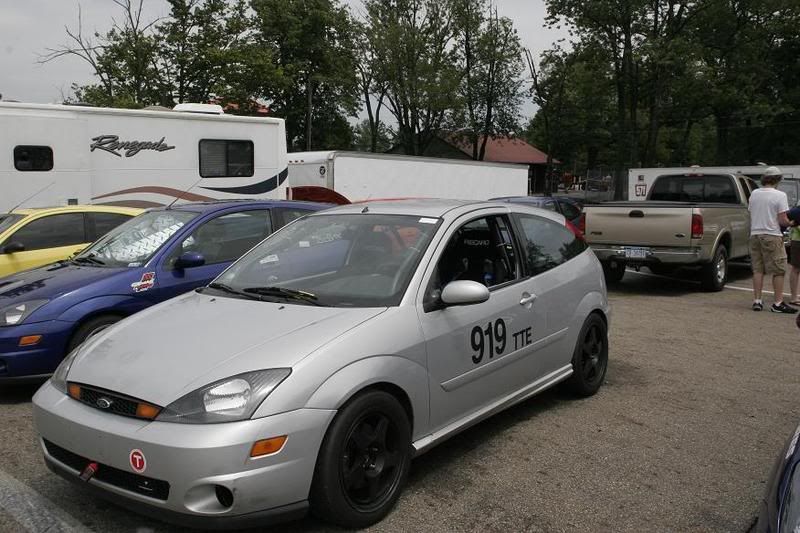 This made me LOL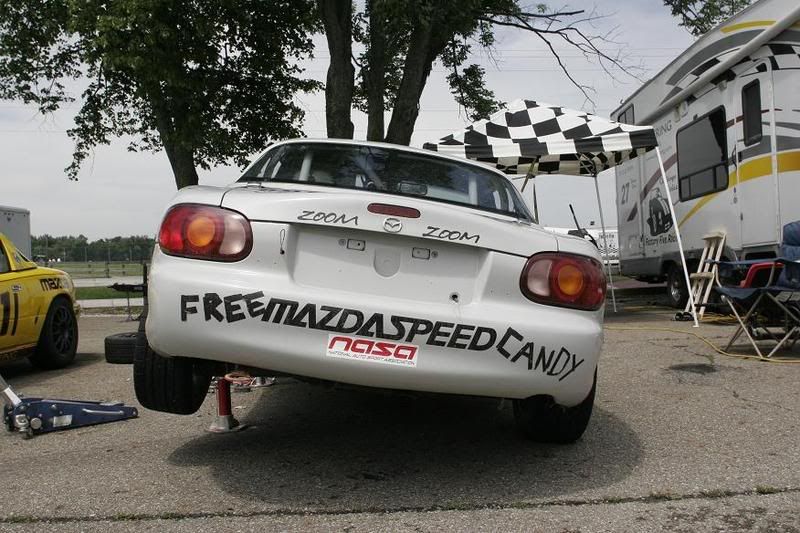 Busted control arm courtesy of a wall, also check the two Panoz's in the back ground. The owners were rude as hell though.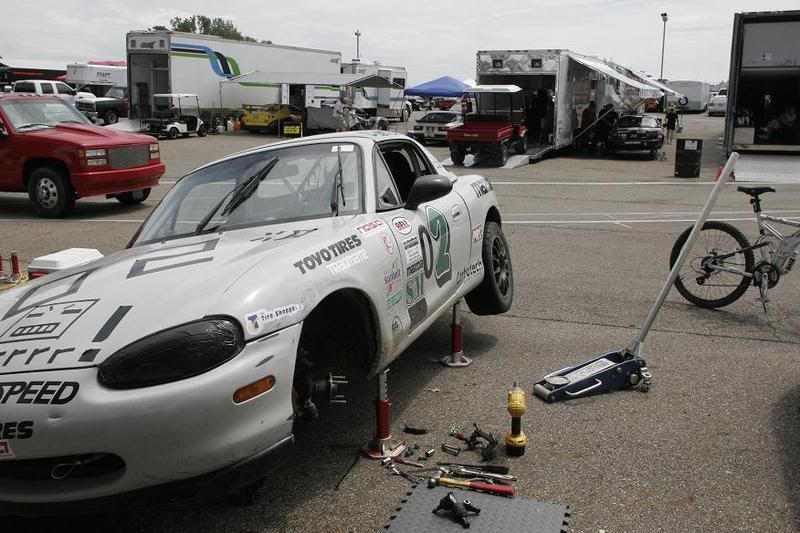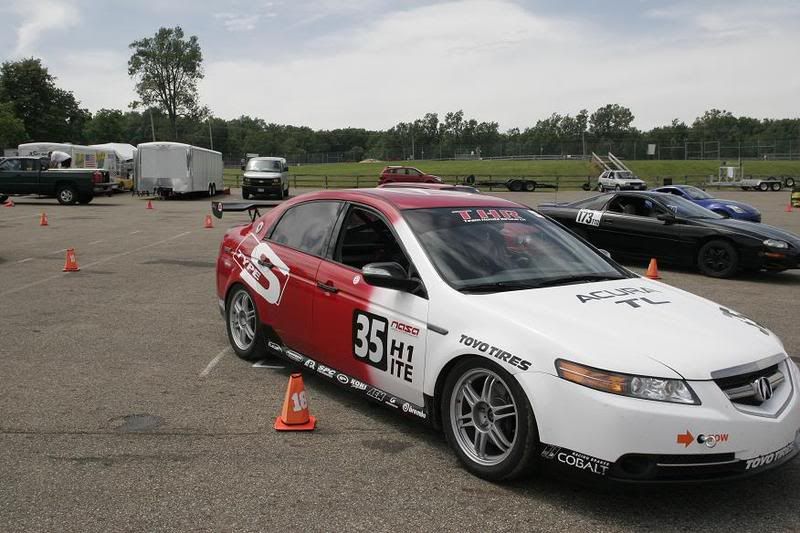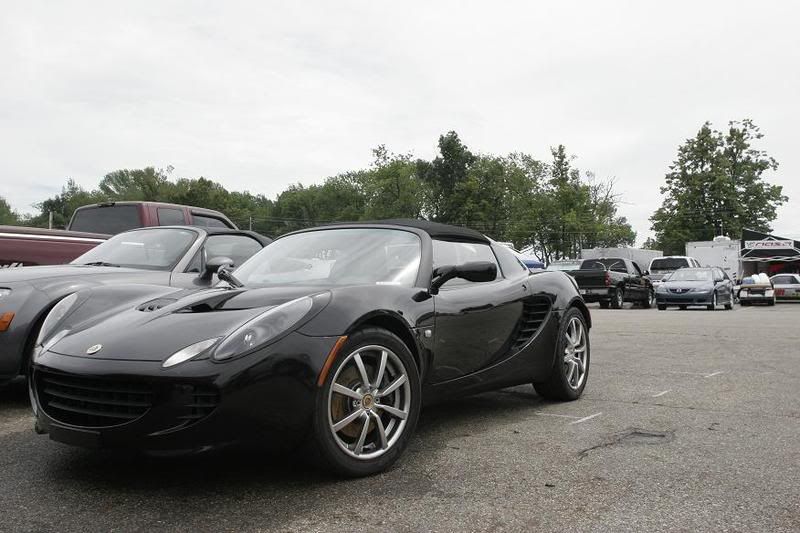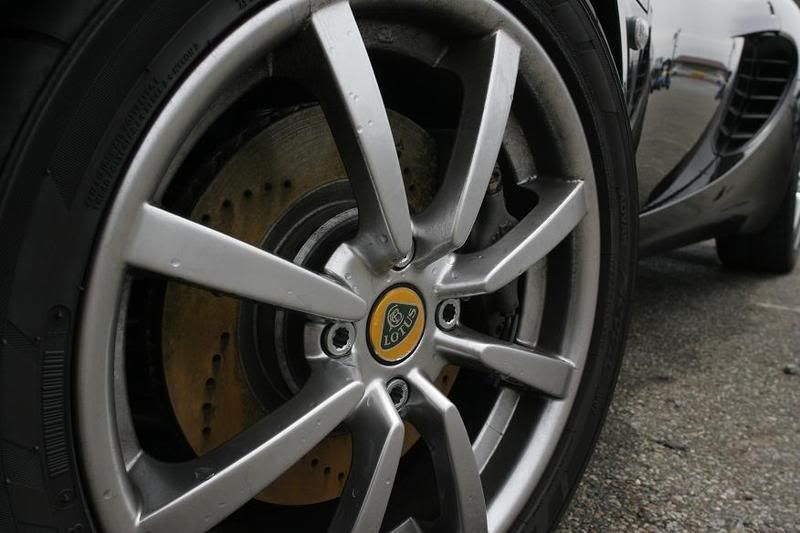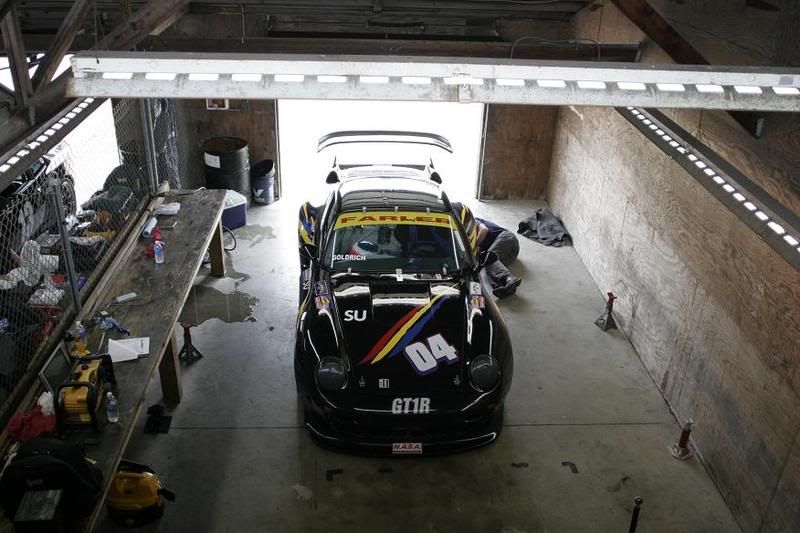 Dear jesus if you could hear the sound coming from the green one in the front. Check the guy in the tent behind, this thing was so loud.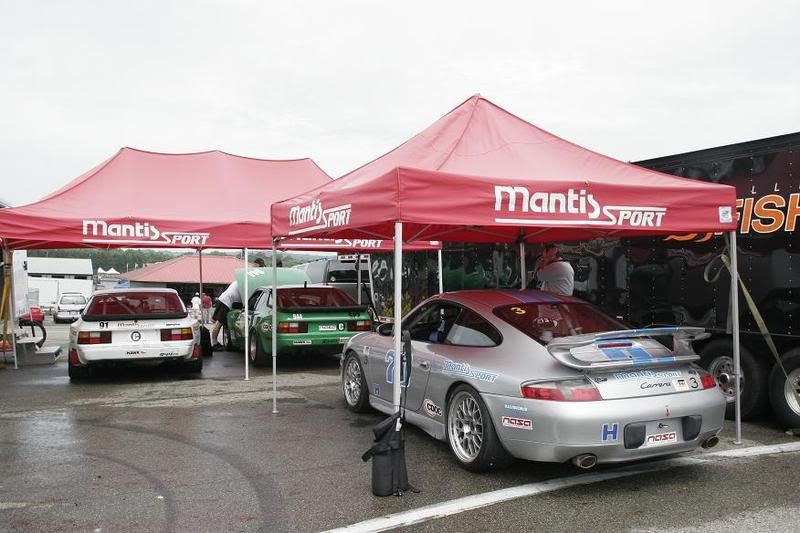 This was probably the high pojnt of the day. Was walking around and saw a GT3 sitting there. Snapped a few pictures when the owner casually walks up and says "It's open if you wanna have a sit in it." Hoped in it...oh man, just the feel of that car was amazing. The owner was super cool, chatted for bit and he was cool, I asked if I could go for a ride along on his next run and he said I could but he already had someone going.
Unfortunately in my excitement I didn't even snap a full exterior pic. Oh well.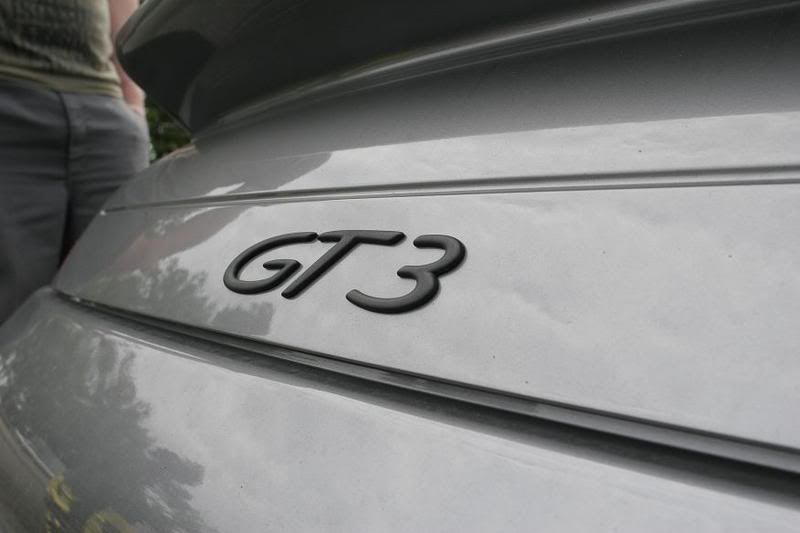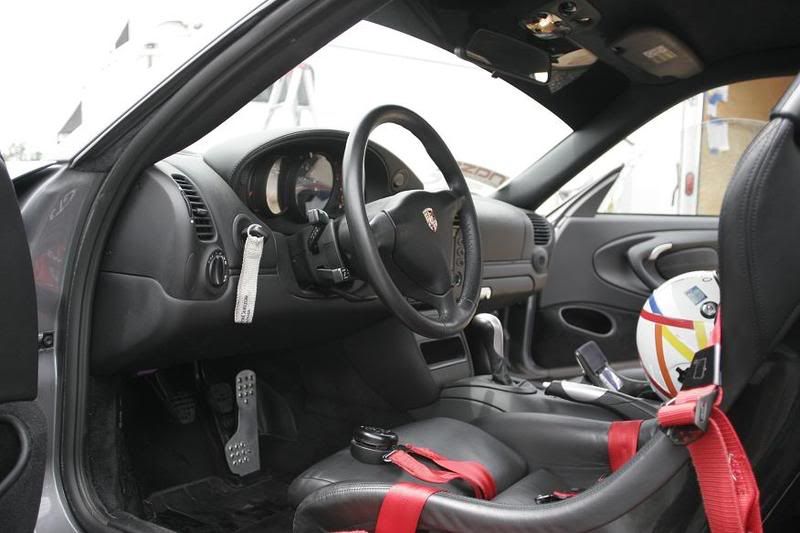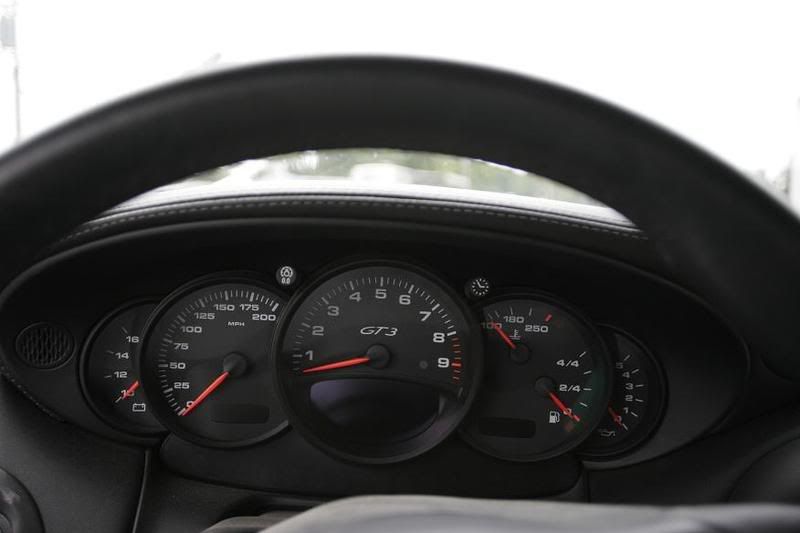 Custom cut wheels, was surprised to hear they were only about $2500.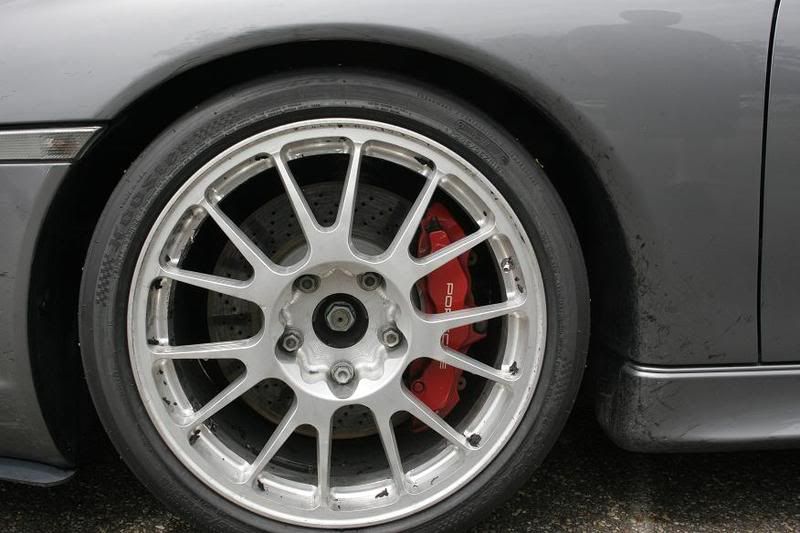 Me in the car, the seats were amazing, the steering felt right where it should be, pedals were perfect, shifter felt amazing. What I wouldn't give to take one for a spin.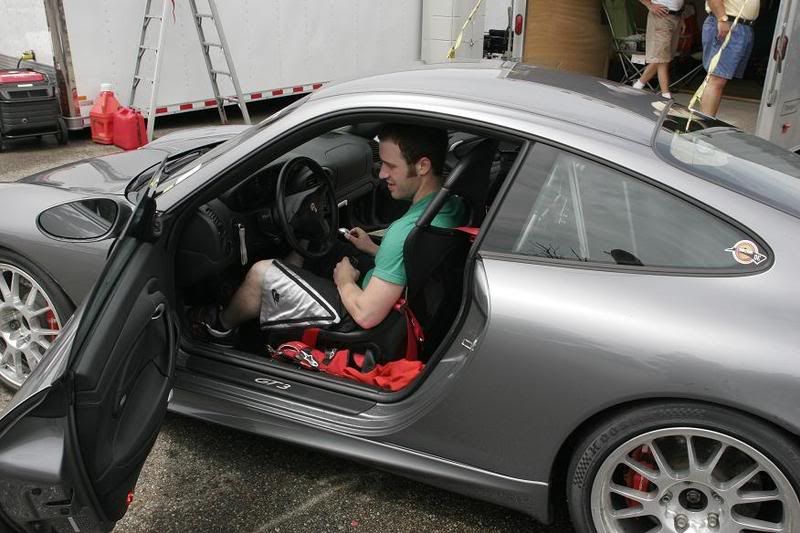 And some action shots. All I had was one lens and it didn't zoom very far so these aren't the best.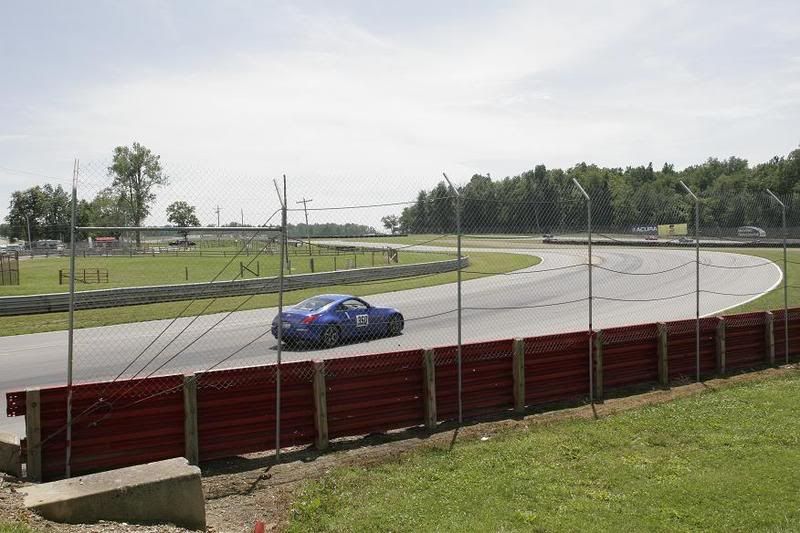 Couple Focus'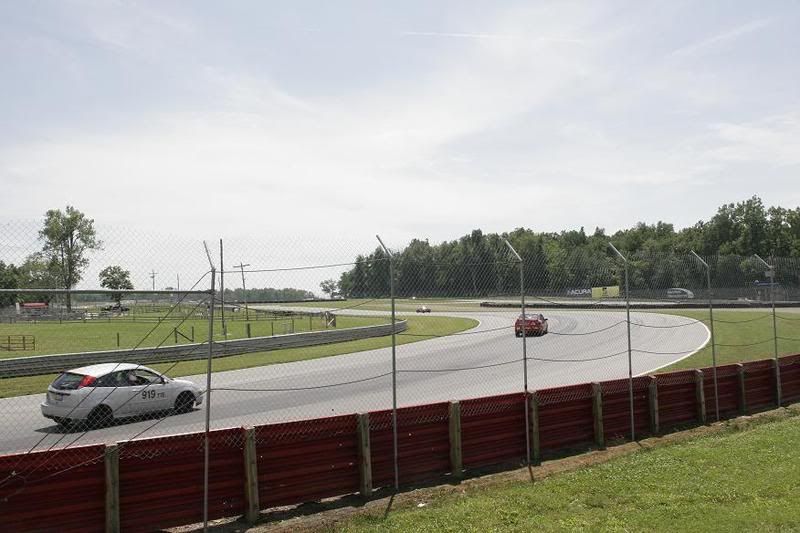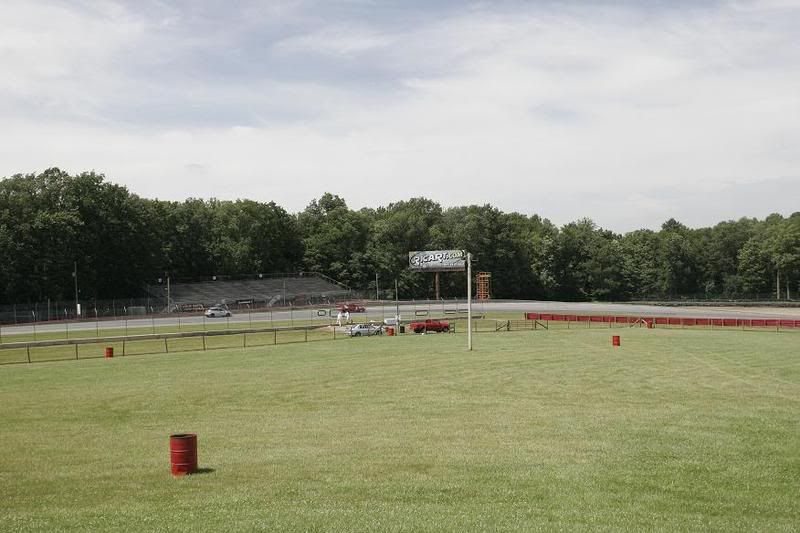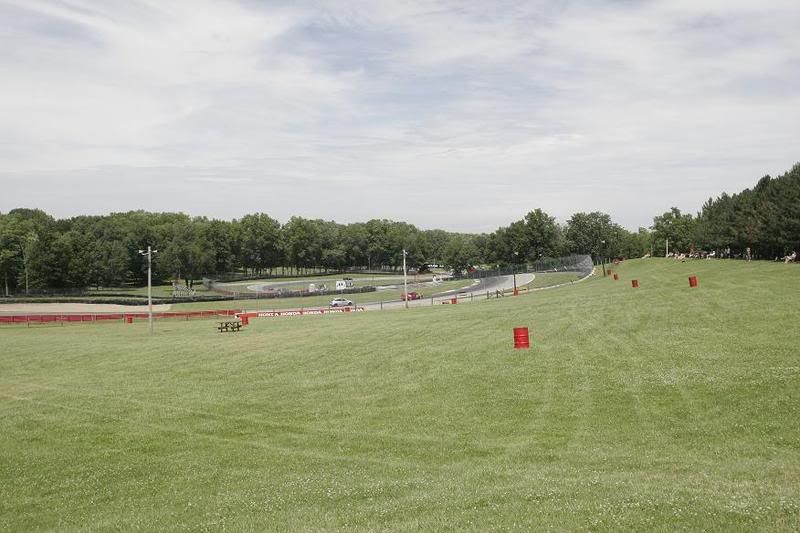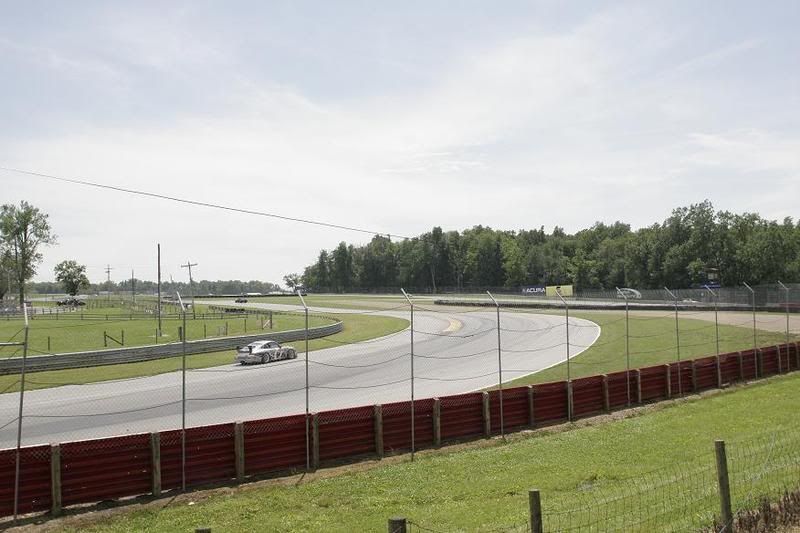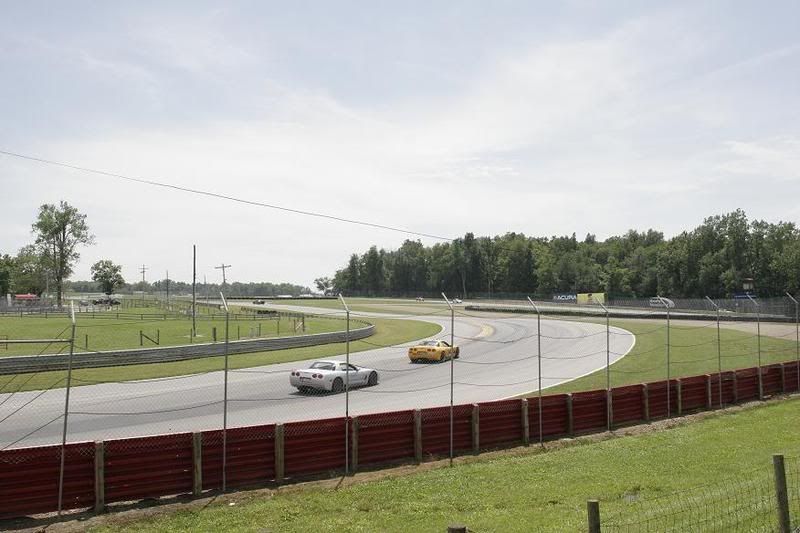 That GT3 on the track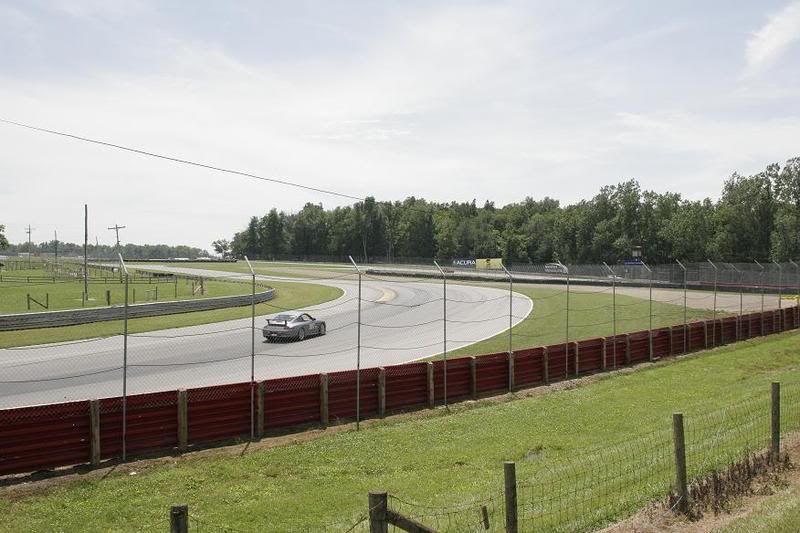 Overall it was a really fun afternoon. It was pleasantly surprising to see how nice so many of the people are there. Always willing to chat about their cars, give pointers etc.