On Saturday, May 17th FocusSport will be hosting a "reveal" event for the new 2009 Focus. Ford Motor Company will be showcasing the new 2009 Focus here at FocusSport from 11am to 2pm. Focus brand manager, Sam De La Garza and other Ford PR staff will be at the event to talk with attendees and answer questions.
The 2009 Focus has undergone some exterior changes and that is the reason for this event. And this isn't like before where there was a minor tweek to the fog lights, this is more significant from what I have heard. As far as I know, no images of the revised exterior have been released or leaked.
Along with the new 2009 Focus, we'll also have our Grand Prize winning 2008 Street Tuner Challenge Focus and our award winning 2008 SEMA Focus on display.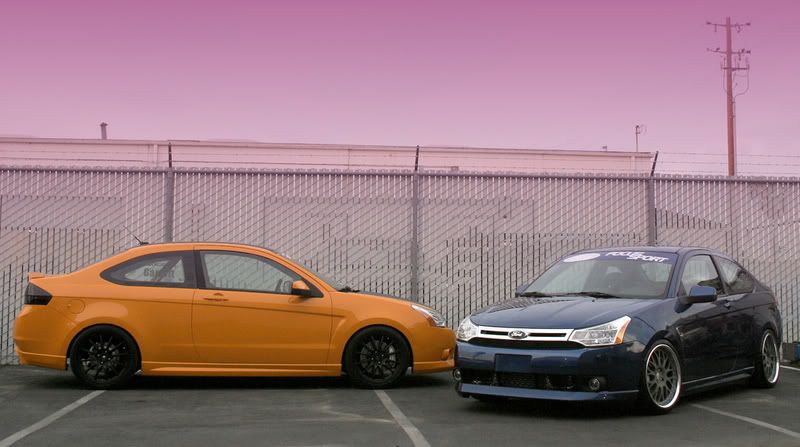 We are also considering rides in some of our turbocharged Focuses for interested parties.
Food and drinks will be available and we hope to have some promotional give-a-ways, too. We look forward to seeing you here!
I wish I could go... to bad its soooo far away...