I put that all in caps to signify how true it is.
Car was dirty: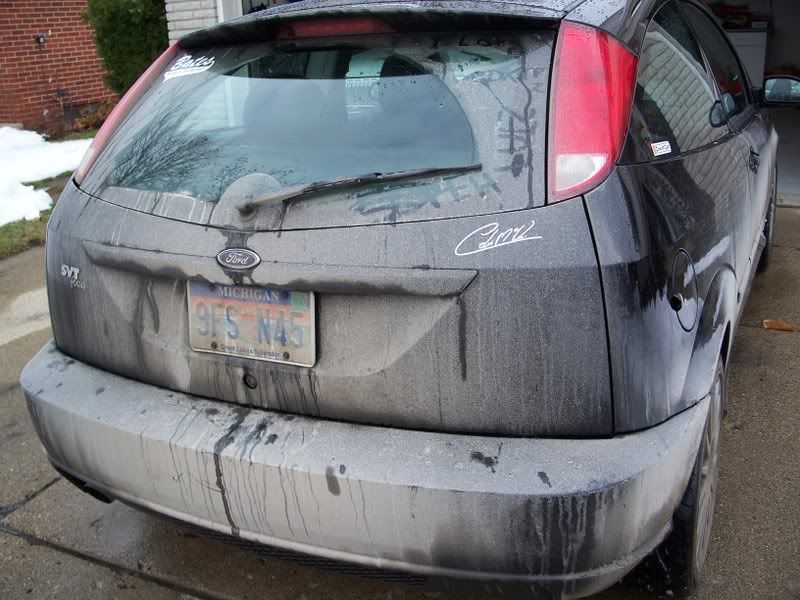 So my dad took it to the car wash. You know, drive in, and it pulls you through. Soft-touch. Yadda.
I didn't have a problem. I personally like bay washing, but hey, free car wash.
So he brought it back, it was shiny as far as I could see from inside the house, and I was pleased. Then around 8:30, I go out to hang with a friend. I see:
And:
I almost started crying. I mean, it's a used SVT with some buffables here and there, but that's...wow. Way to go, car wash.
But besides the scratches, the car is STILL DIRTY (again in caps to signify the truth in the statement, and to best bring out my emotions).
Going tomorrow to see what they're gonna say. Those are definitely not buffable.