Rear view next to a red '08
Side View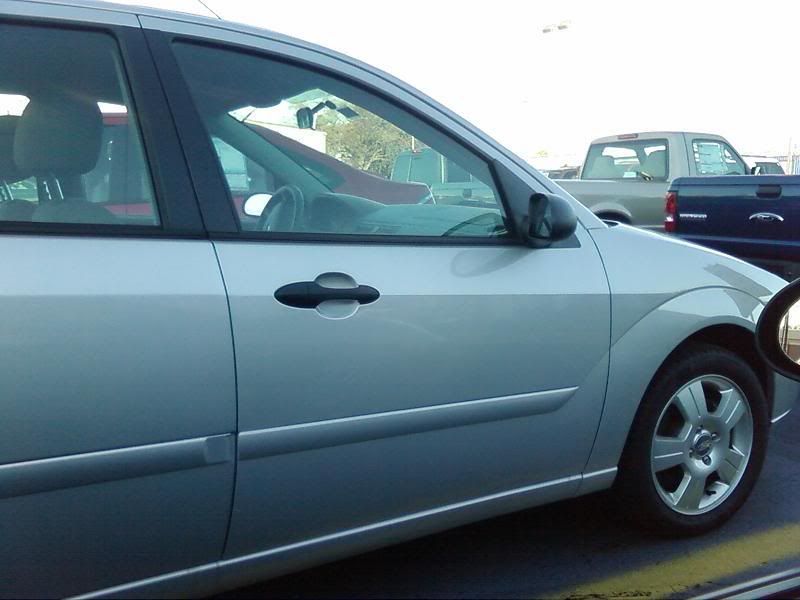 Front View
Yesterday, I test drove, and bought, a new 2007 Focus. While at the delership I had the dealer show me an '08. The "fender applique" looked different in person. It's very flat, and a little smaller than it looks in the pics. I'd still take it off as soon as possible because it looks stupid.
The S model doesn't have it, and I really thought it was a good looking car on the outside. I could see myself getting sick of that front bumper and ordering a new one before too long.
Then I got on the inside of the black one that you see in the background. I turned on my phone's bluetooth to check out the sync, but that car didn't have it. The interior looked nice, but not like a Focus. It reminded me of the Volvo 850 that my Dad used to drive, but a little more plasticy and cheap. I got out and said "I don't hate it, but I like the '07 a lot better. Then I bought it.