Tonight my best bud and I went to Lameroux Ford in East Brookfield MA
to look at a car we got a tip on. 2005 Ford Focus ZX4 ST, 2.3 Duratec 5sp, black, red and black interior, 6cdmp3 with subwoofer, 50,000 miles, in great shape. selling price? $9325, which I think is a good deal....car runs really good, having never been in a 2.3D car, I was impressed witht he power off the line,
but at 40mph+ I could def see where the SVTF would "smoke" the ST in a "roll race", if you are into that sort of thing. Will be a nice daily for my friend, who will most likely be joining up here soon, so look out for the Irish Twin Towers, Shamrock13 and Irishboom, lol.
Discuss
I snapped a few pics, but it was getting dark out:
Outside of car: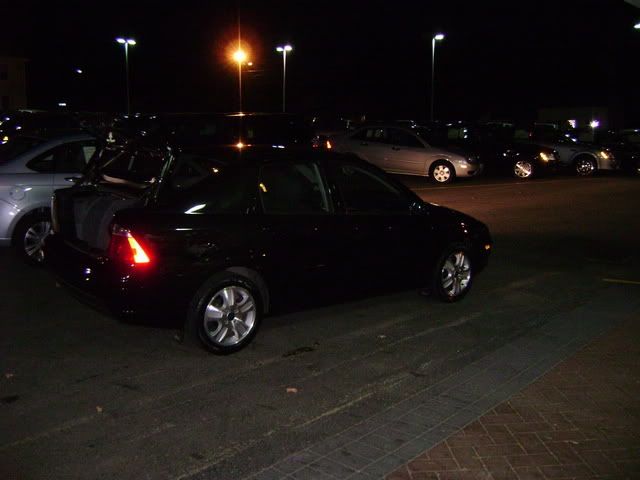 Engine Bay: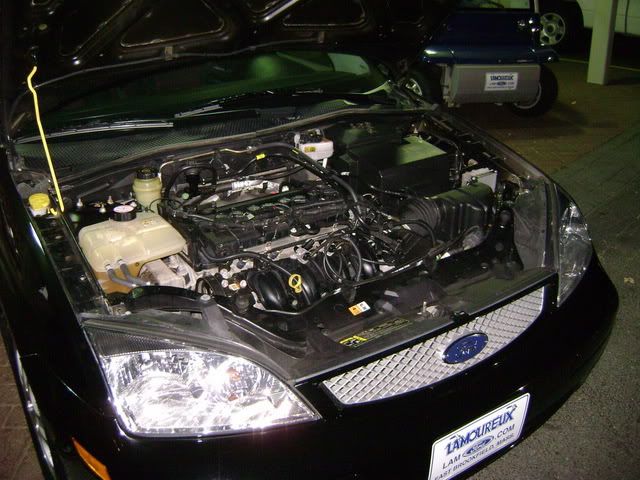 Interior: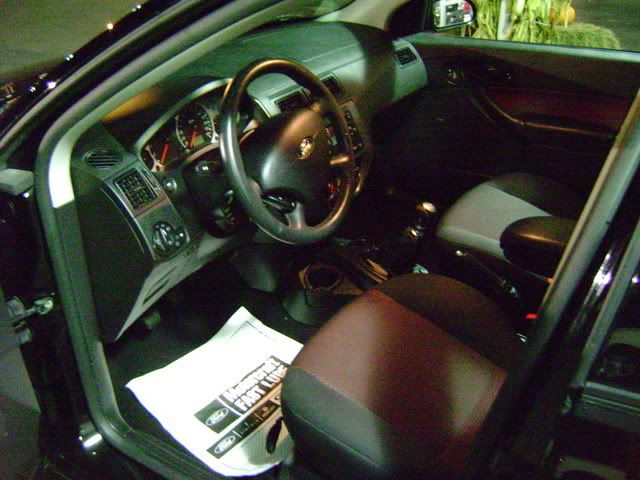 Posed with an 08 focus and my SVTF peeking its nose out in the background: