First off, not either of my cars.
I was getting ready to put my new brakes on my ST Saturday when I get a call from my little sister. She tells me she's on the side of the freeway and her car made a loud bang then started to smoke really bad and shut down.
My first thoughts were her ignition, since she got a recall on it about a year ago and never got it fixed. A little background, she has a 2000 Pontiac Sunfire and apparently the ignition catches fire or something like that. Anyways, I throw my toolbox I take to the track with me in the trunk, hop in my car and take off to find her.
I make my way down the freeway, spot her on the other side and make a u turn. I pull up in front of her car and throw the hazards on, get out, and this is what I see. Now these pictures were taken at home once we got the car towed back, I never thought to grab my camera when I left the house
From what she told me "gravy boat" (her words) flicked on on the dash and then went off, a few minutes later, boom. I nearly pissed myself laughing and asked her what type of gravy she was running in the car.
So I'm guessing she lost oil pressure, then one of the rods decided it didn't wan the oil inside the crankcase anymore, punched a hole in the block, and puked it out into the fan throwing it all over the engine bay.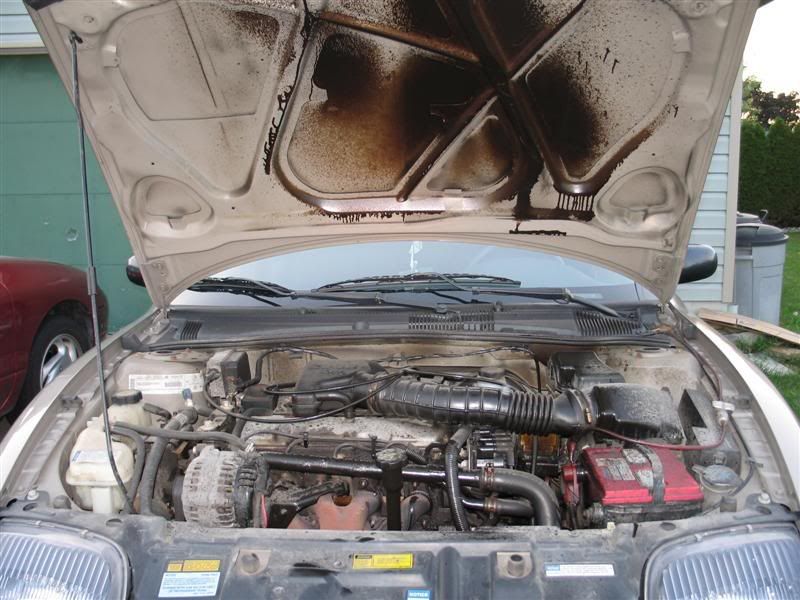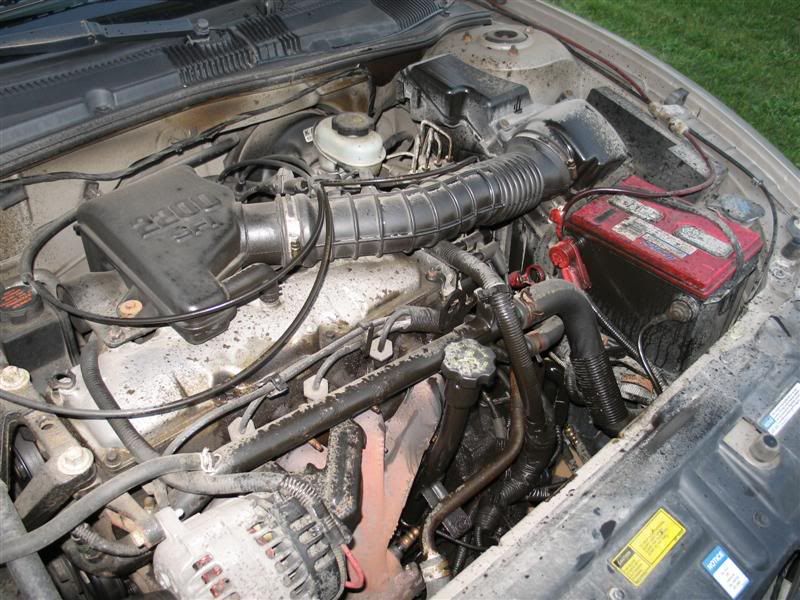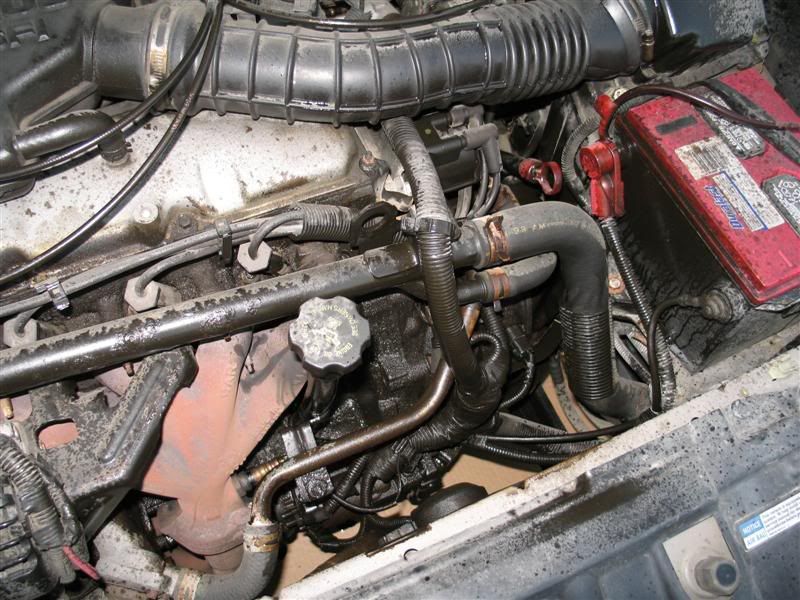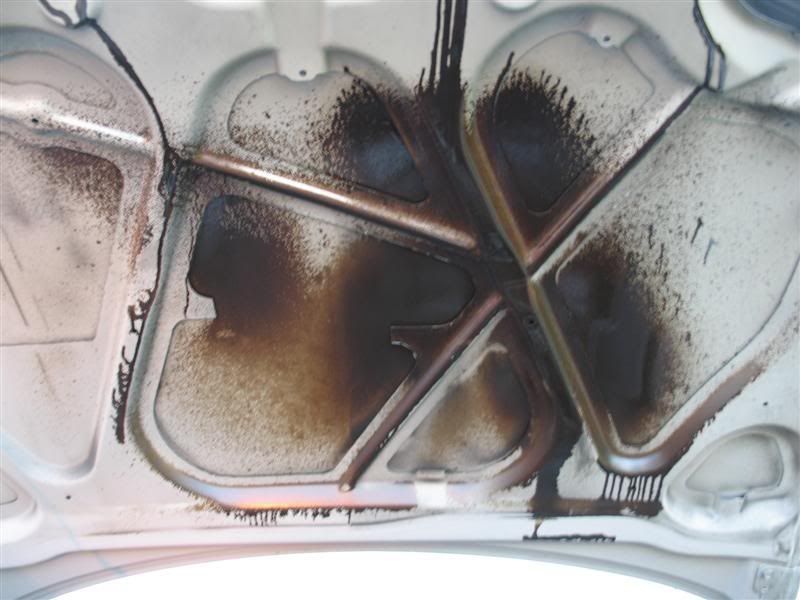 Crankshaft inspection porthole: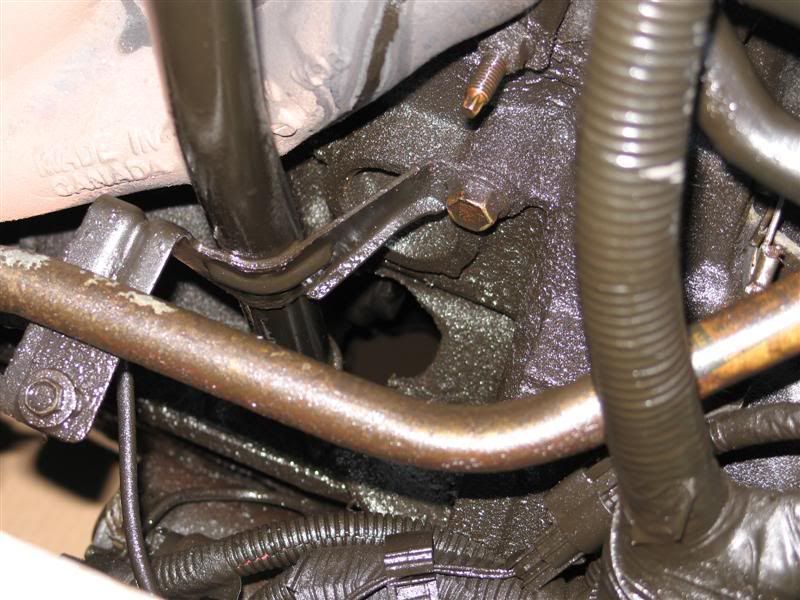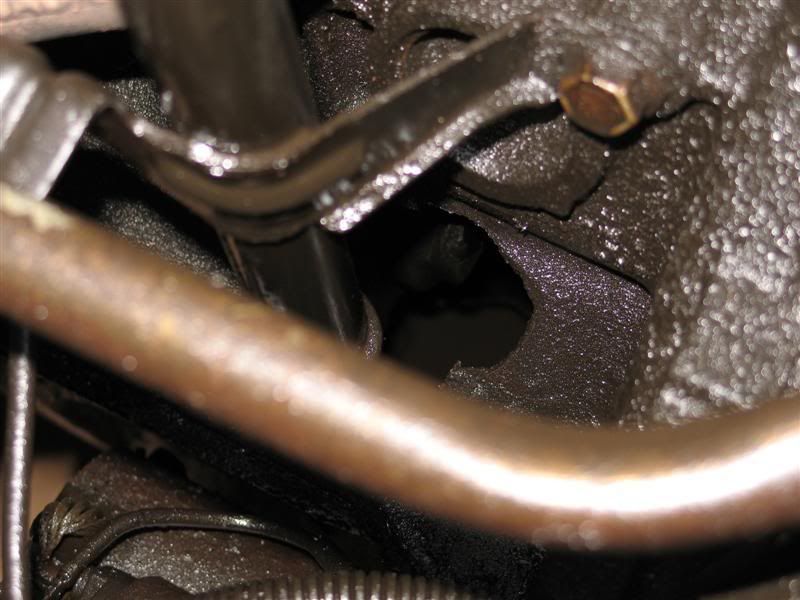 Would you like a chunk of block?
The entire rear of the car was covered in oil: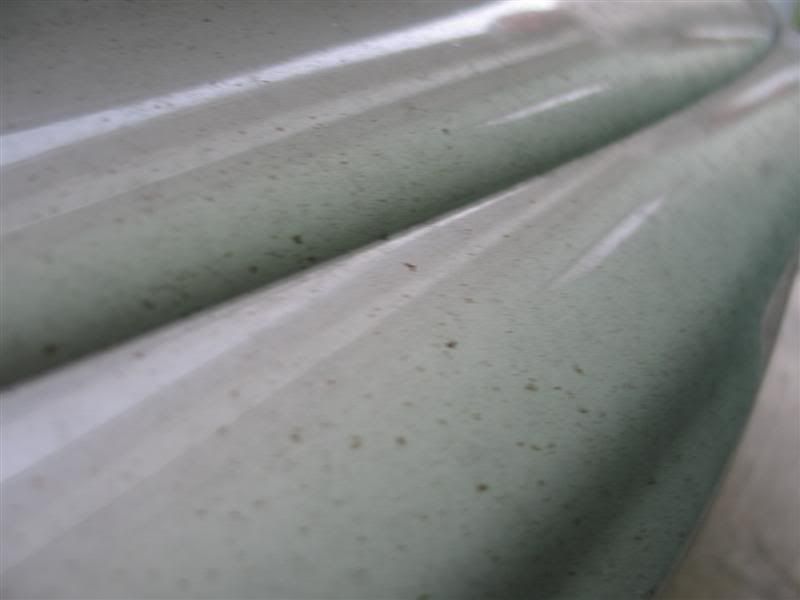 I felt terrible, but couldn't help laughing a little. There was no way I would have ever though she would nuke a stock engine in her car. The car had just turned 100,000 miles a few weeks back, and she had been talking about getting a new car.
Not really sure what she wants to do with it yet, but I'm thinking she's gonna scrap it and get a new car. I told her I'd buy it off her then put a new engine in it, so I might have another little project on my hands.
I can't wait for the teardown to see what let loose on this puppy.