[IMG][/IMG]hi guys!!!!!!
i'm from north wales in the UK, i drive a 1.6litre zetec focus, i no we only have small engines over here because of the extortionate petrol/gas prices!!!!!!!! think if it was in dollars it would be nearly $2.00 a litre!!!!!
anywayz heres me focus, so far bk racing 18" alloys, scorpion 3" backbox, tints, smoked rear lights, colourcoded indecators and soon to have black angel eye headlights and esp front splitter
to come, colourcode all trim, lower 40mm
so would appretiate some suggestion an was also wondering what does ZX2, ZX3 ect mean, coz we have st170's which is basically 170 bhp and the top of the range rs models 220bhp just wondering if thats what u guys mean.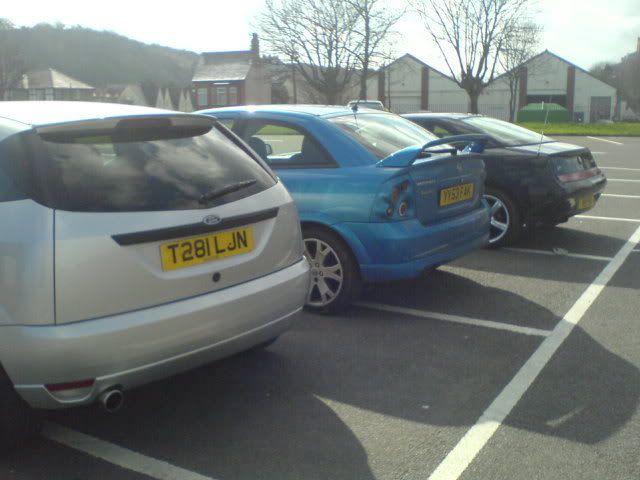 and a few of my m8's